Hello,

We're so glad you're here. Welcome to the Freshdesk Community :)


Read this post to know how you can make the most out of the Freshdesk Community. These aren't strict rules, but important guidelines that you can help you while you're here. The Community becomes more awesome with contributions from people like you, so we encourage you to share your ideas and questions.  


Introduce yourself in the welcome post


We recommend you start your journey by introducing yourself to the Community. It's a great place with a lot of diverse people and we'd love to know more about you, your interests and your business.


You can start by writing what you want people to remember you for
Keep it light, share some pictures and let's all have fun getting to know each other!
It all begins with a search


There's a lot that has happened in the community over the years (hundreds of conversations happen every week even today). If you have an idea or question, we suggest you start with good old search.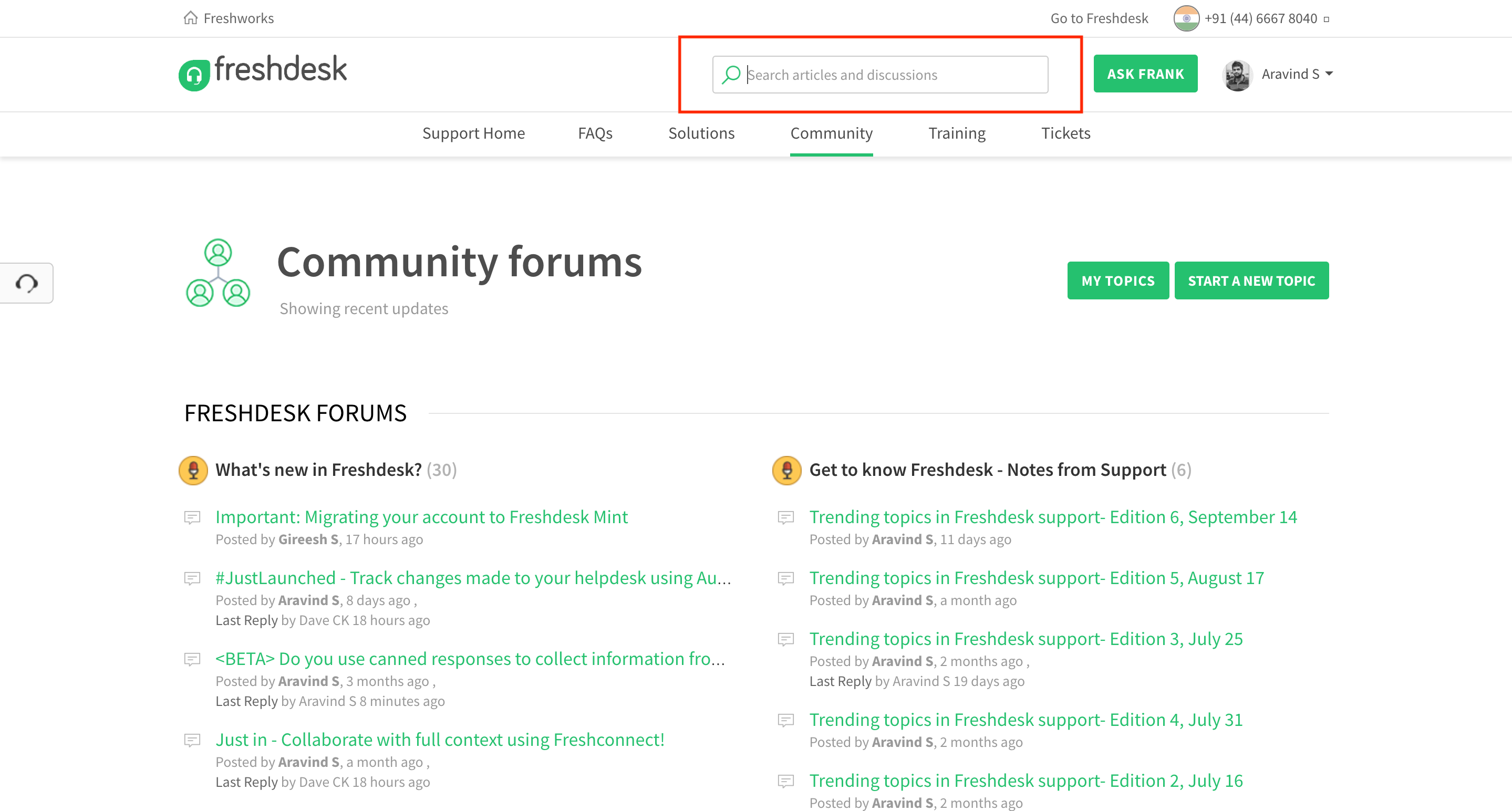 If you look around, you might save yourself some time, because there's a good chance that your question may have already been answered. You might even stumble upon quite a bunch of interesting ideas along the way. 
One Community - Different tracks


Posting your question or idea in the right place will ensure that it is seen by the people who are most able to help! Also, please make sure you're logged in to the portal to get the maximum out of the Community.

Consider this as a map that can help you navigate across the Community:

Product updates/announcements:


Community discussion:


You can also follow a topic/forum to get instant updates on any new posts/comments.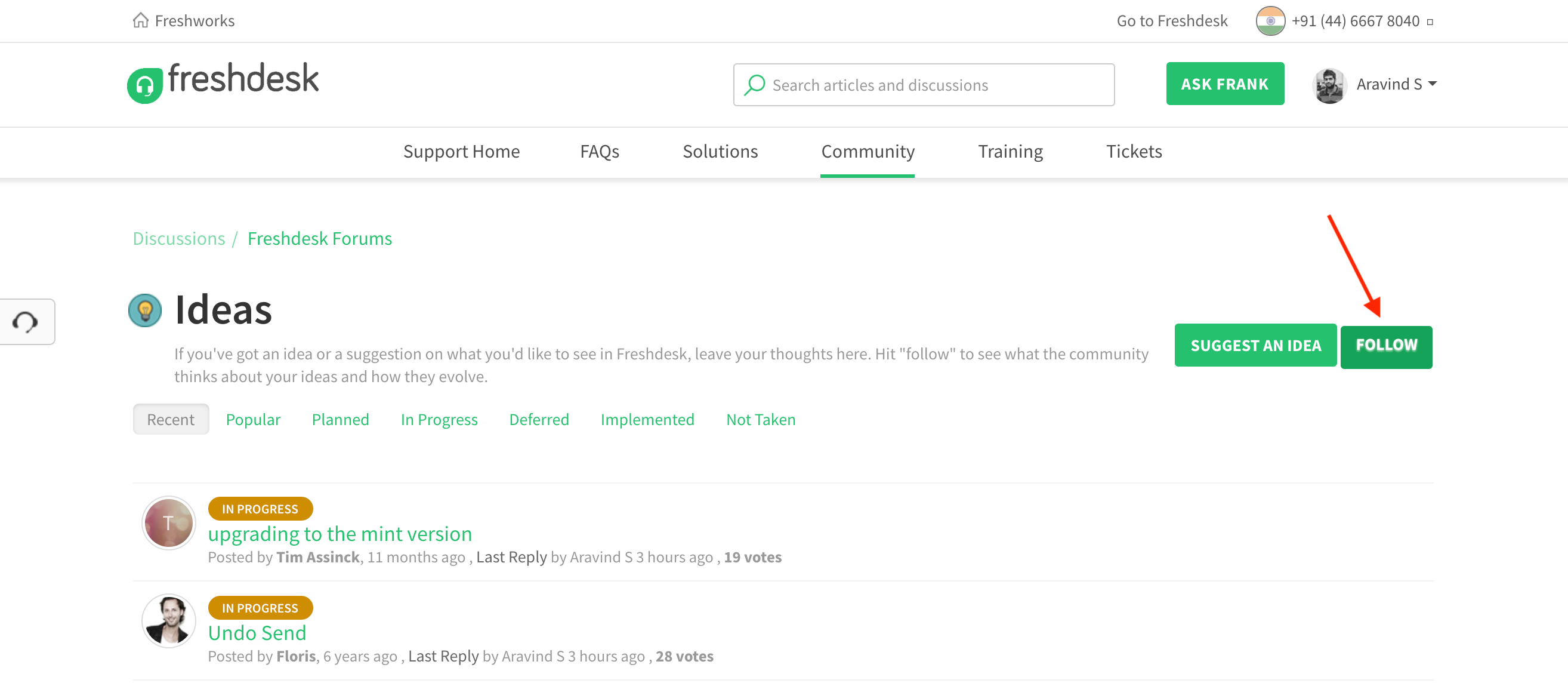 Appreciate and share some love 


Found an interesting and useful topic? Thank the author for the post, upvote and share your opinion in the comments section. Uh, we've just let you know the secret to get a topic trending in the Community ;)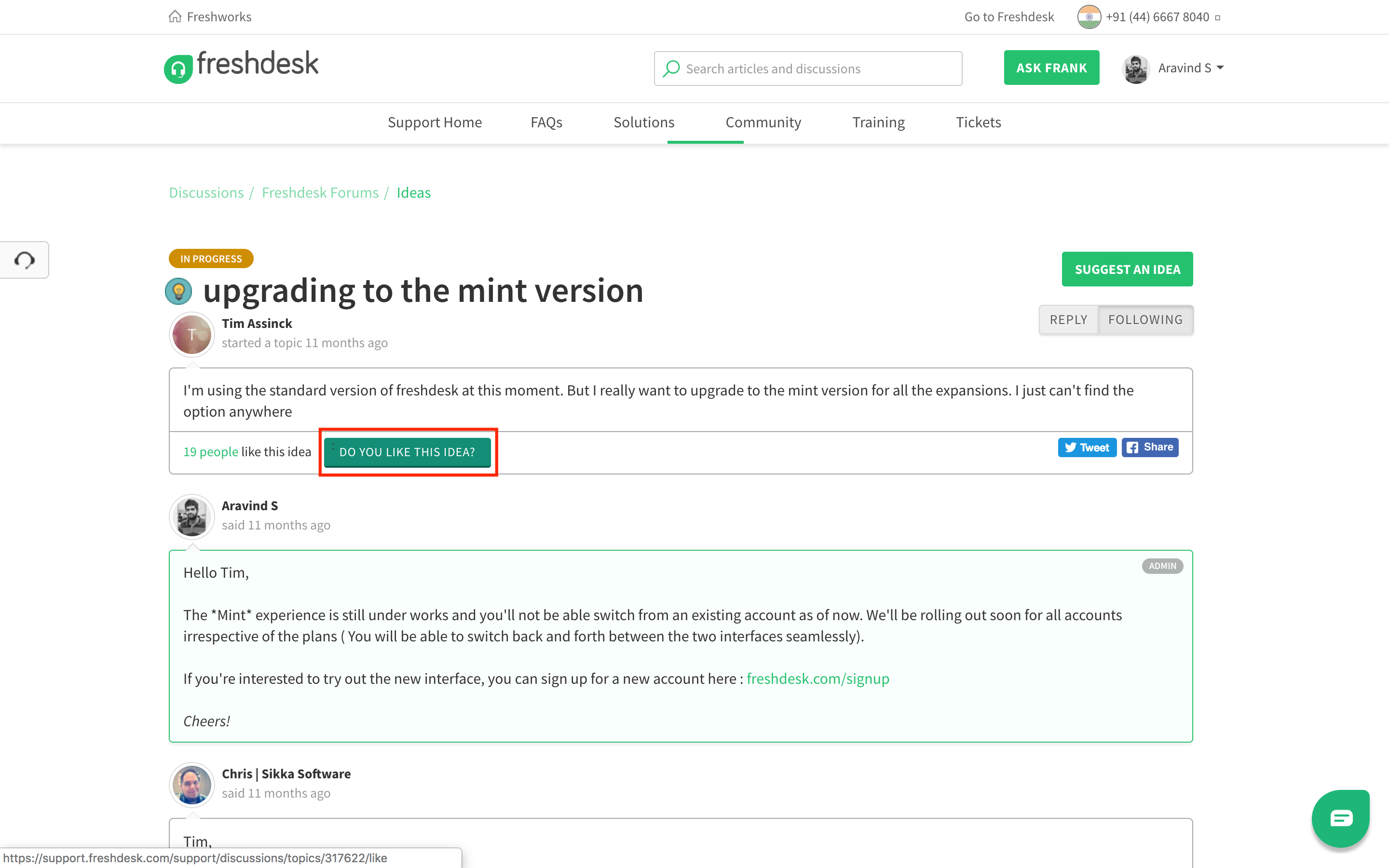 And, if you think a comment on the post deserves an applause, do it with the upvote button.

Contribute and make someone's day better


The Community is nothing without your contribution. Whether you're writing a new post or a comment, please keep in mind to include maximum details like why you like the idea, how beneficial it would be for your business/team, etc. for the benefit of the community.




Help people around, and make someone's day. We all get a great feeling when we help others, don't we? 
Spam and abuse


No one likes spam - keep the community free of spam and respect people who use it in the right way. And, do refrain from adding promotional links or products in your comments.


You might disagree with few ideas/suggestions - don't be a bully, keep the conversation in tone with the argument and respect others' opinions too.


Let's keep things clean and make the community awesome together!