Hi,
Do you know how I can setup freshcaller in order to redirect callers directly to the voicemail? Without Welcome Message.
Regards,
Florent
Best answer by harshaa.sridhar 11 May 2021, 15:07
Hello Flo,
Thanks for raising the query and sorry that there has been a delay in getting back.
In order to setup voicemail directly when callers call your number, please follow the below screenshot to setup this configuration under admin-numbers-edit-call actions section
Please try and let me know how it goes.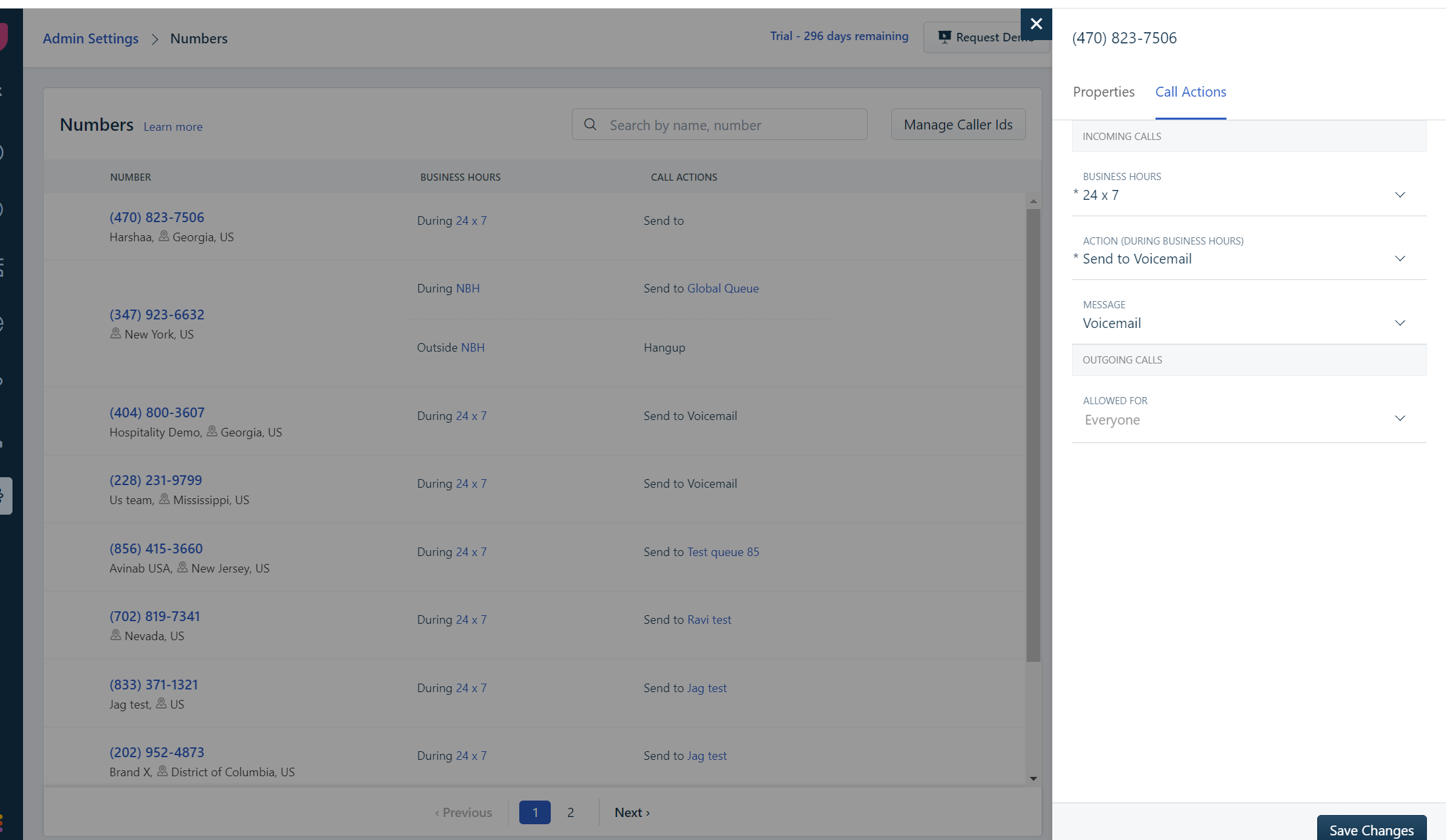 View original