Hello Community
I would like to embedd a frshdesk feedback form widget in a google sites page 
Anyone can give mea tip to do that ?
Best answer by Keer 16 July 2021, 12:00
Hi @BVANANAJACK, you can navigate to Admin -> Channels -> Widgets -> Feedback Widget -> and open the embed code tab to get the widget code that you can add in any website.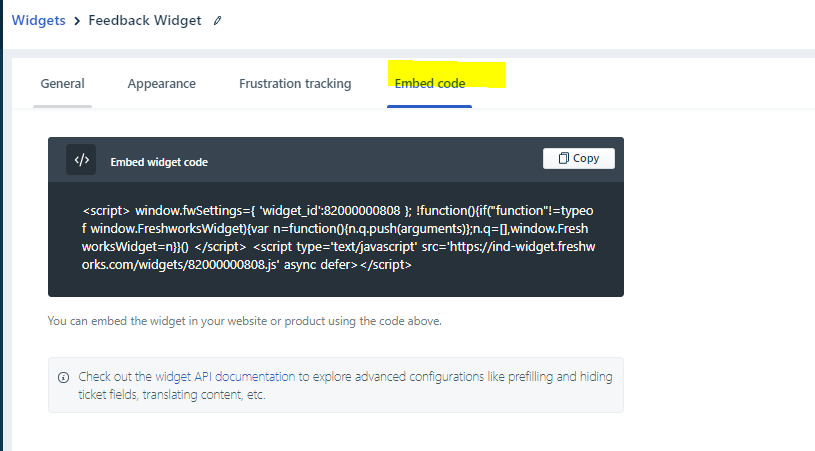 Please have a glance at this video to know more about how you can use widgets. If you have any further queries, feel free to post them here and we'd be glad to help. Thanks! 
View original