On my portal, I would very much like to have a separate tab for FAQ articles. I also want the folders arranged in a list on the left, with the articles within showing in a list with only the title showing, with a expand/collapse button right next to each title, that makes the content of the article appear/disappear.

Freshdesk themselves has this: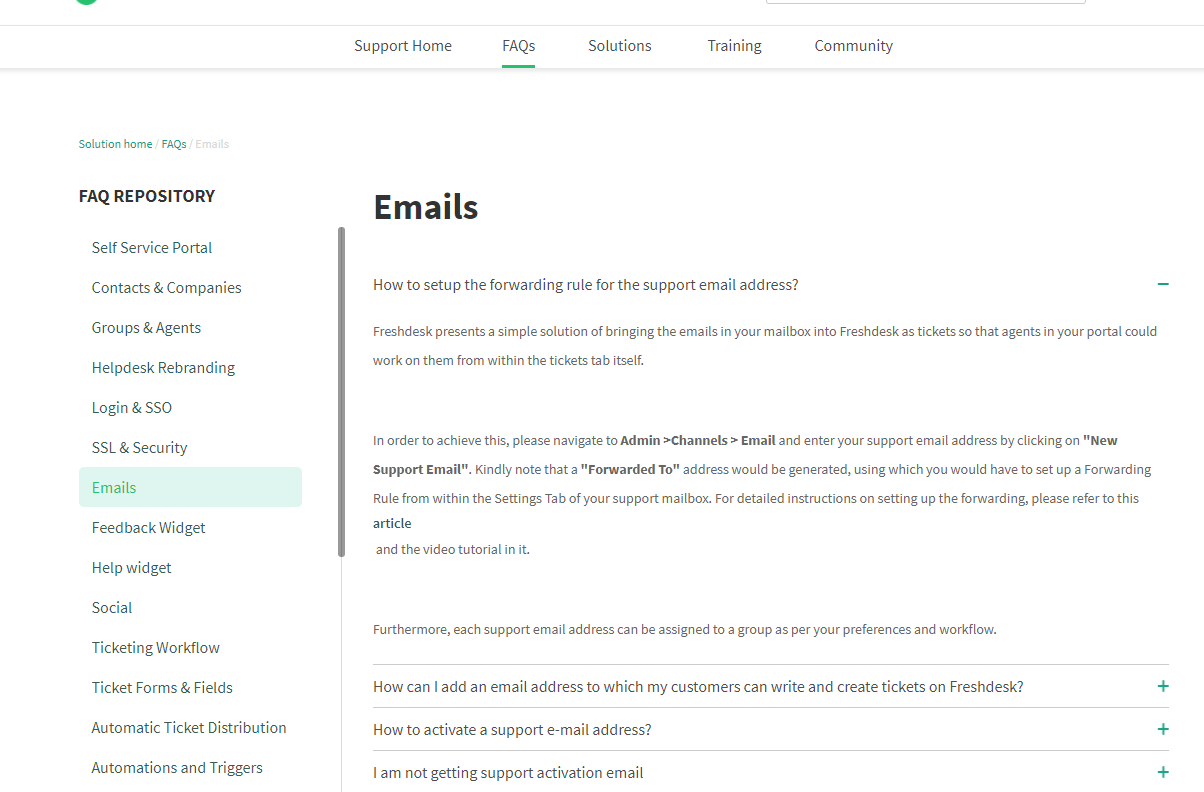 Emails : Freshdesk

Has anyone here been able to do this with coding? and if so, could someone maybe provide some snippets and a short explanation of how to do it?
Best answer by hemanth.ramya 28 June 2021, 14:11
Hello @evlo96,
For your customer portal requirements, extensive portal customization has to be performed in your helpdesk. This can be done from under Admin > Portal > Customize portal with the help of your developers. Kindly refer to this link to get detailed insights on the same.
Alternately, we can loop in our third party system integrators to help you on your customization request. Feel free to drop an email to support@freshdesk.com in case you need our assistance.
Thank you,
Freshdesk Community Team 
View original