Is there no way to sort the list of tickets by Resolve By? Seems like a bit of an obvious use case but I can't see how to do that.
By the way, I am also curious to know if the format of columns is configurable. The Resolve By date is pretty cumbersome and all I really need in the list of tickets is something like "In 12 hours...". If I need the specific date/time I can open the ticket so the long-form date is "fluff" I don't want or need.
Best answer by Keer 14 July 2021, 22:13
Hi @markwill, I hope you are doing well today. In the ticket view, you can sort by using the 'Due time'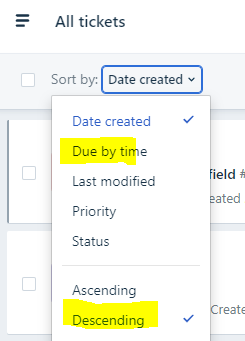 With respect to column configuration, as of now, it's hardcorded and is not possible. You can opt for table view → Click on the pen icon in the filters section → Add Resolve by → Click on Apply. 

 If you'd already configured this, you'd see both date and the time left after which the ticket would be due.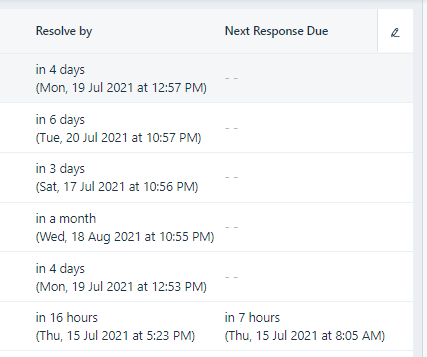 You can also remove the columns that are not required to declutter the view by clicking on the red button with a hyphen inside.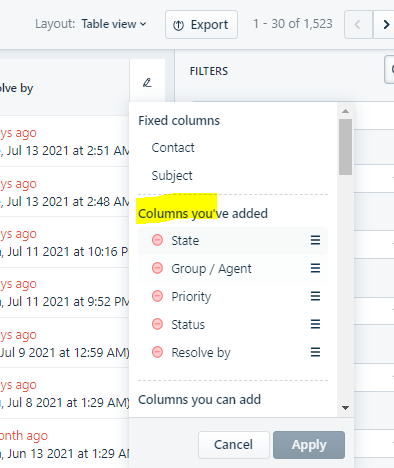 We understand that it'd be more clean if you could customize the columns. We'll pass this as a feedback to our team to see if we can take this up as a feature request. 
I hope this helps. Please post if you have any further queires here. Have a good day :)
View original