I'm just learning FreshCRM and surprised there is no obvious way to export contacts, accounts or deals to a CSV file.  I expected an option in the contacts, accounts or deals list view to export but its not there.  I looked at Analytics but can't seem to add columns to the table output.  
The reporting tool in analytics looks like its not extensible.
Is there any way for a sales manager to export a list of contacts, accounts, or deals.  Need to be able to filter to various lists and customize columns for the output.
Best answer by Aishwarya Parthasarathi 9 February 2021, 06:12
Hello, 
Greetings from Freshworks CRM support. 
In order to export a list of Contacts/Accounts/Deals, you would have to create a report by applying the respective filters if any. Once the report is ready, click on the "Save" button on the top left corner and save the report.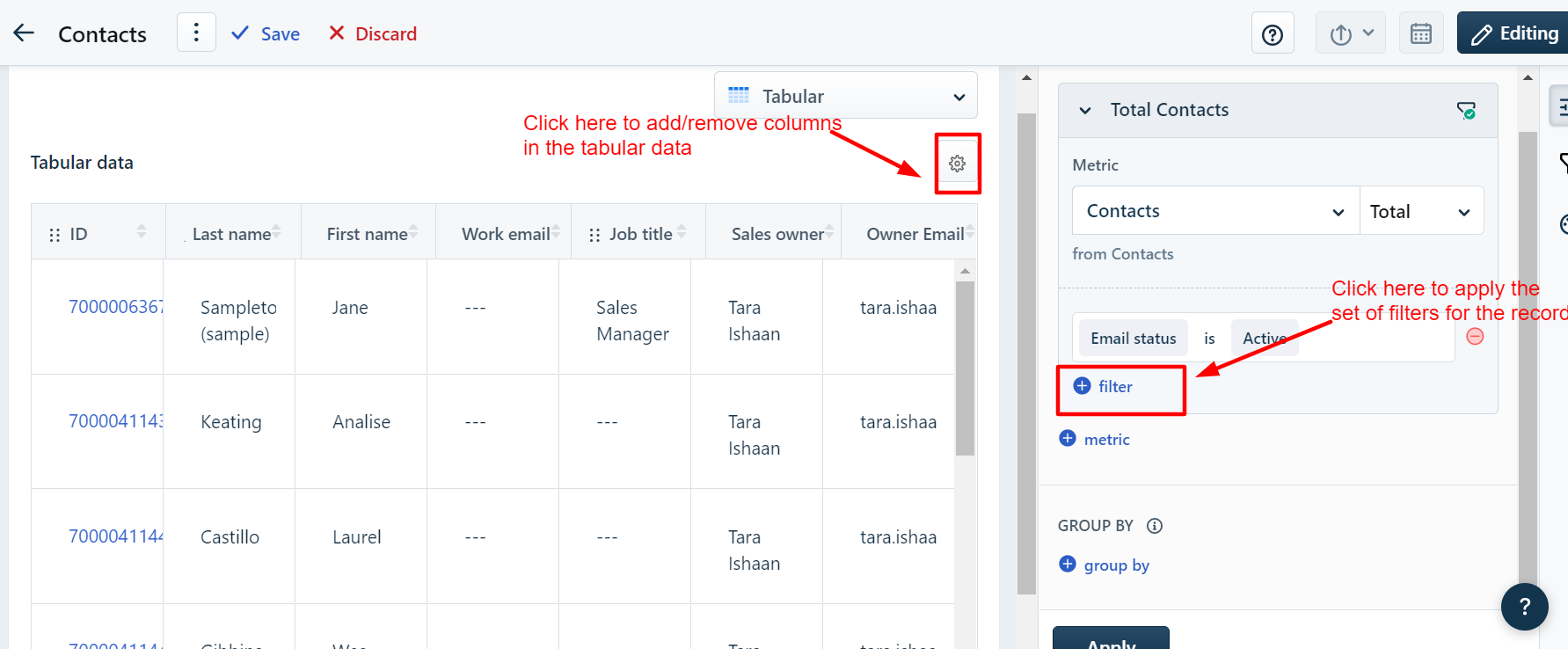 Once the report is saved, you can click on the export icon on the top right and the link to download the report will be sent as an email to your registered email address. 
View original