I could not find any feature in Freshteam that allows us to record and track employee´s coaching sessions. I would like to be able to record into the employee profile notes about their coaching sessions such as conference recording links ( Gotomeeting, for example), areas of improvement needed, developed skills and so on. Any help is highly appreciated.
Best answer by Gautham 17 May 2021, 10:07
Hello,
 Hope you are keeping safe and well. Also, thank you for participating within the Freshteam community :)
Regarding the question, I believe we currently do have the capability to record and track information about an employee in Freshteam. We can create custom sections and custom employee fields in order to go about this. I have tried to replicate the workflow with screenshots for your reference:
We can create a custom section such as 'Employee track record' and enrich this section with custom fields, depending on the data points you are looking to track.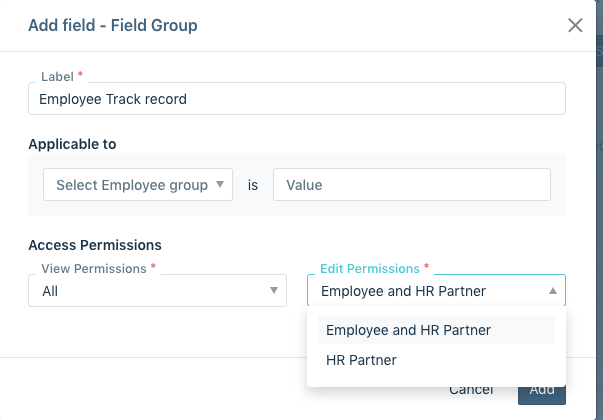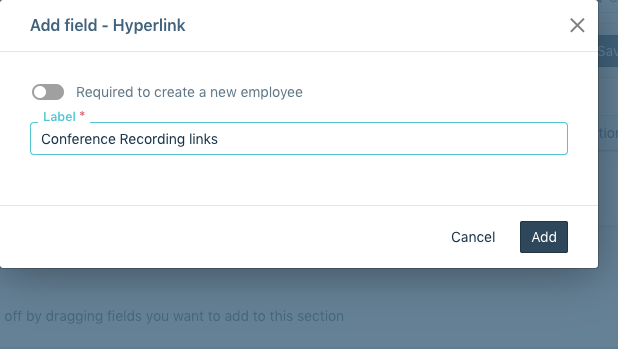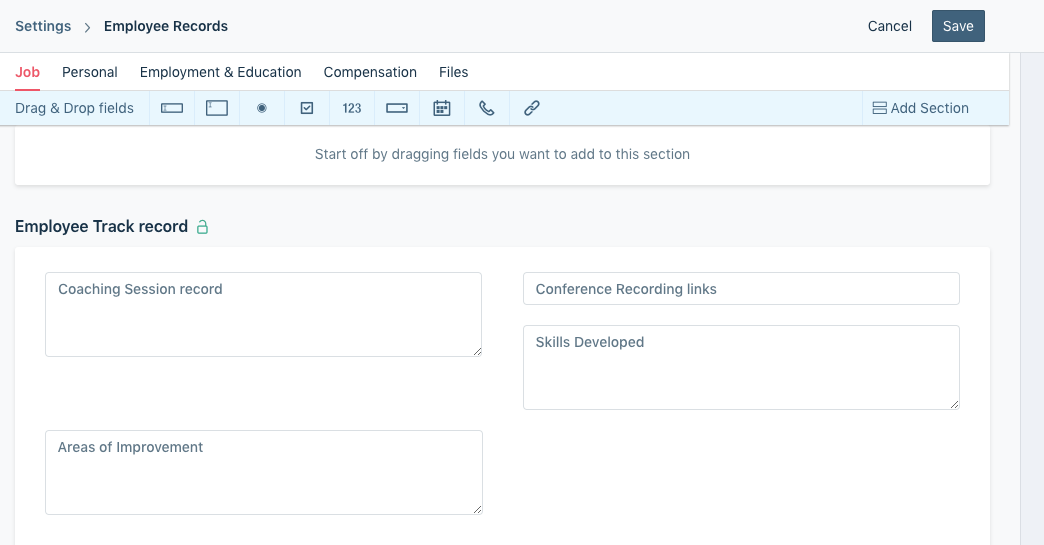 Once we create these fields on the Employee records, we can record and track the same on an employee's profile: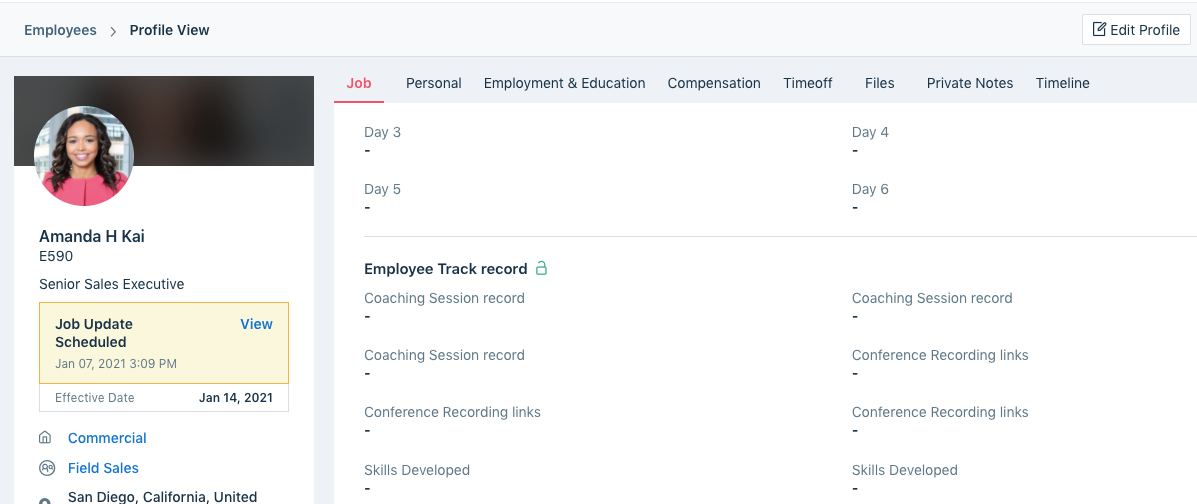 Also, here are a few articles you can refer to go about the same:
Setting up the View and Edit access to these custom sections.
Hope this helps. Once again thank you for participating in our forum and looking forward to hearing more from you :)
Take care and stay safe !!
Cheers,
Gautham.
View original