I have a problem when trying to order a list of tickets by deadline.
Here it is :
I use any view, ordered by creation date, last update, status or priority and everything is fine.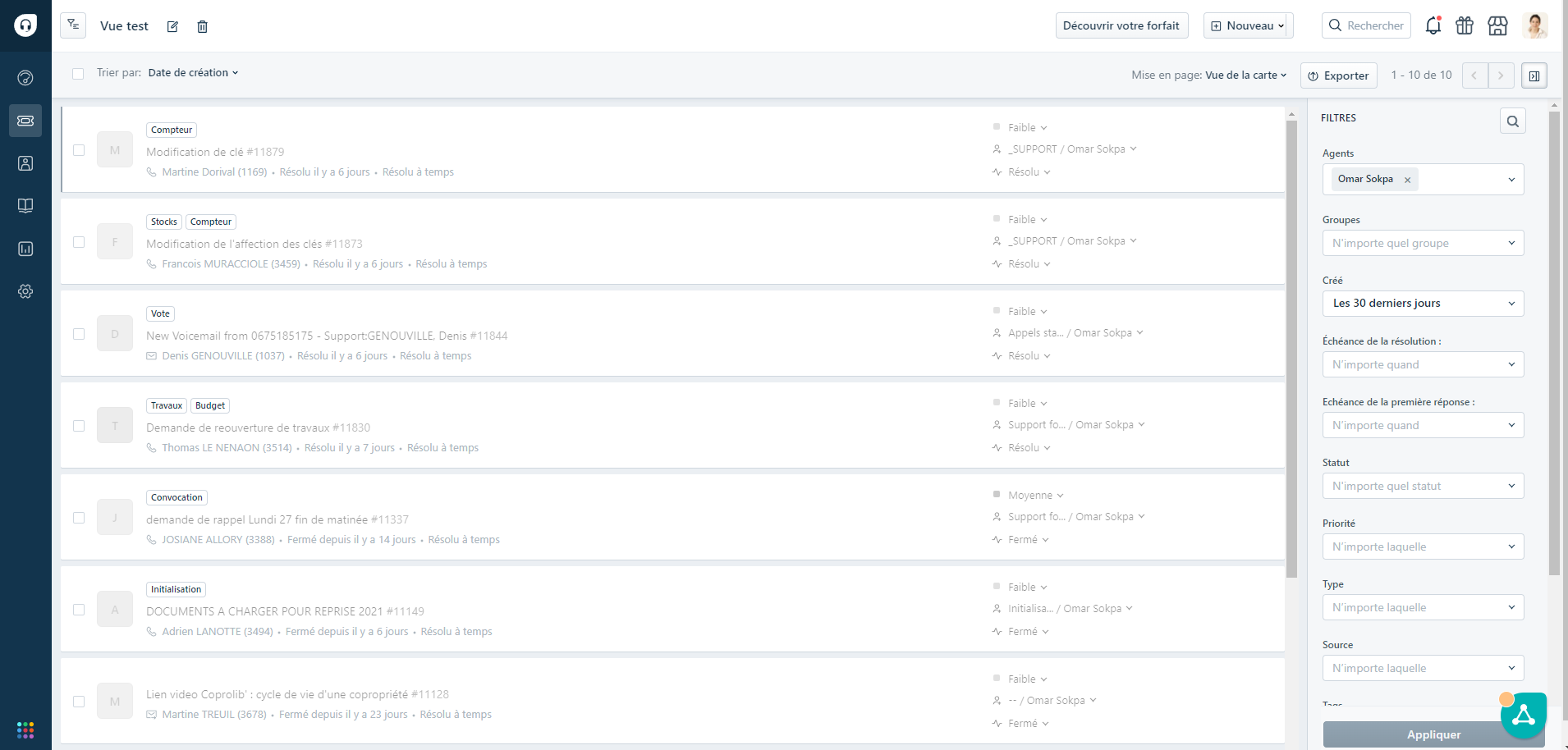 I want to change only the sorting option to use « Échéance à respecter » (I guess it would be deadline in english) so that the late ones are displayed on top.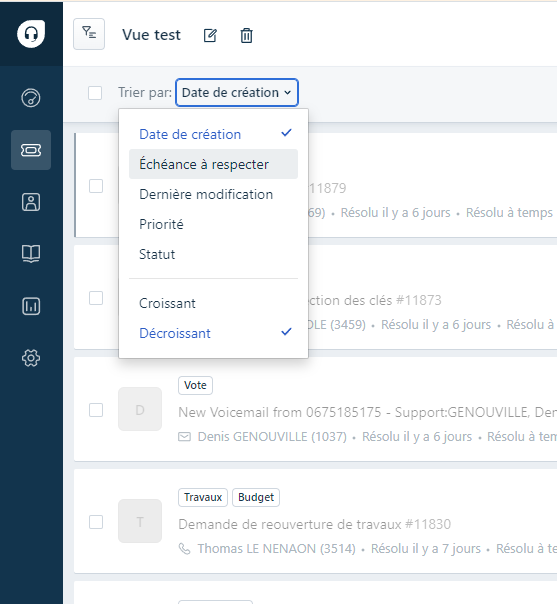 I then have a view displaying « Pas de ticket ici » (no ticket here) and I can't change the sorting option anymore and can only delete the list and create it anew.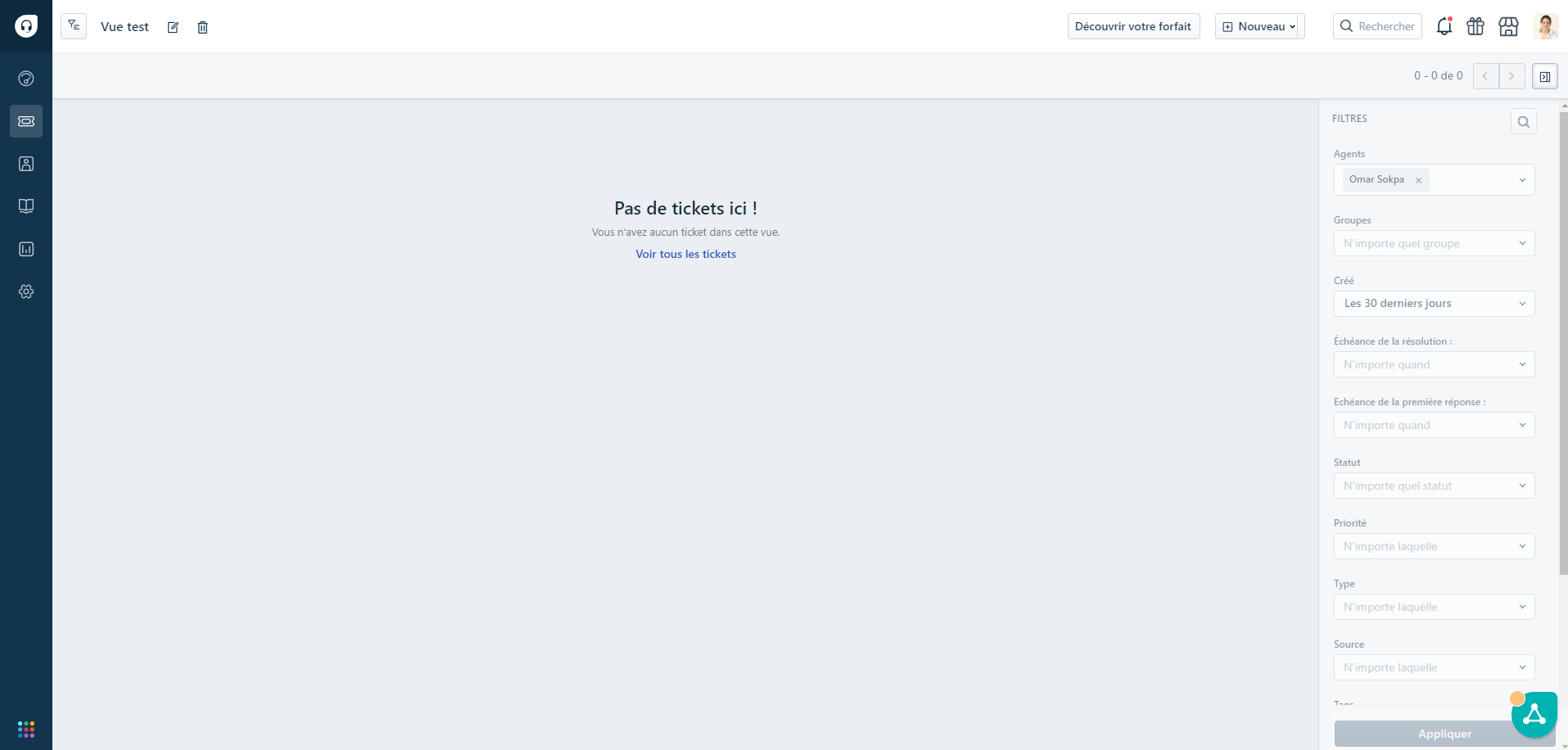 Does anyone know why I have thie behaviour ? What can I do ? It would really help my agents to manage their priorities if I could use this sorting option (and I am afraid one of them would try and block a common view).