Hello to all,
In our company, we have several teams who can answer customer issues. Today, only my team uses Freshdesk but we want to have 2 other teams to come too.
For this I added the two other email addresses in Freshdesk to start getting ready, so that I have :
support@our_mail
conseil@our_mail
coprolib@our_mail

My issue is that when a customer send an email to several of these addresses, it creates 2 tickets instead of one even if one was the direct recipient and the other only a CC.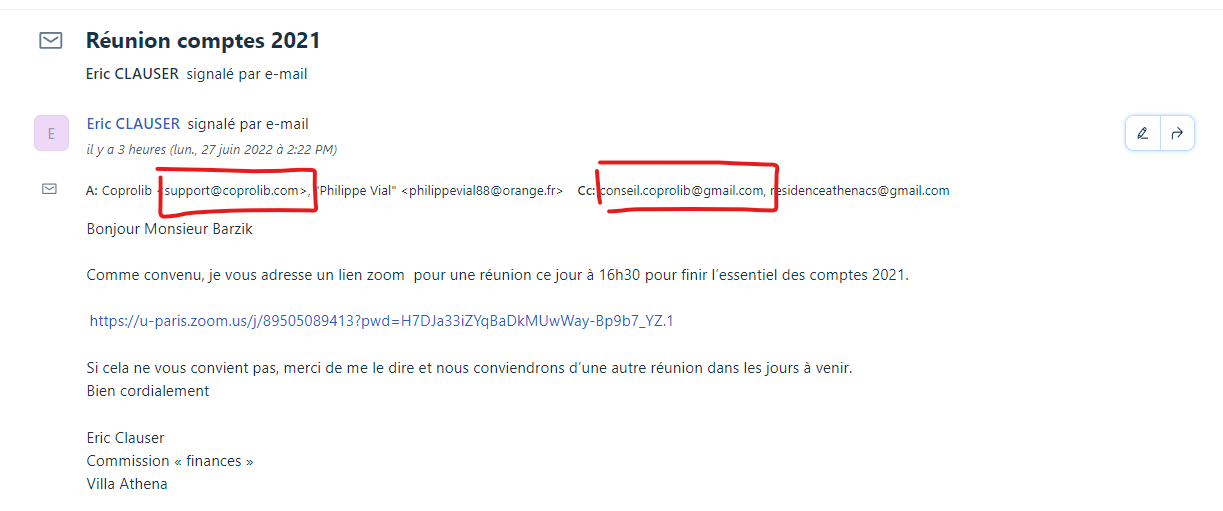 Is there a way to avoir creating two tickets ? Or to merge them ?
As a bonus, we sometimes get messages from customers not directly addressed to us but as CC. I would still want to get them but, as we are not directly involved, I would like to be able to tag them (either with a tag, or a spectial status). Can I detect this in the automation ?