Hi, 
I'm tried to use Jira Plus add-on for FreshDesk but it doesn't work fine.
I can set the itens in the last tab on the configuration add-on page.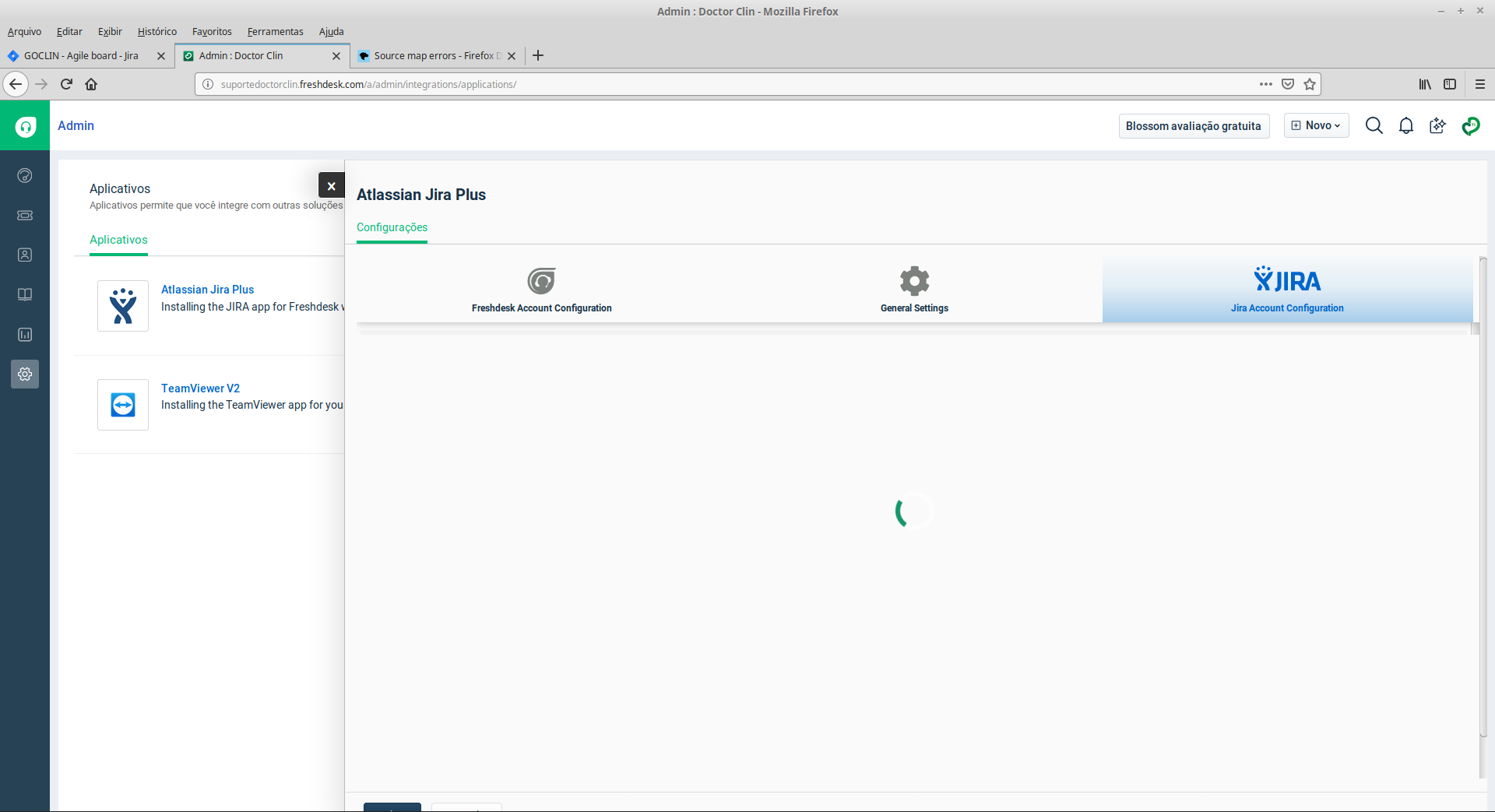 It stay on this loading page.
The integration work's, but i can't setup the Mapping Status Values, because this parts is not showing to me, like this picture on Plugin Manual.
Tks. Gabriel.