Hey there,
I've been experiencing problems while logging in to FreshDesk via Firefox ( 99.0.1 ). When my agent tries to login it just reloads the login page. No problems occur when logging in with Edge.
Here's what I tried to solve the problem:
Deleting Cookies and History (did not help)
complete new installation of Firefox (worked for 24 h)
Changing the role of the agent (worked for 24 h)
Here's the real mystery: We have a Log-in-again-after-24-hours-policy in FreshDesk. 24 hours after Using the "Change role" way we experienced the same problems again.
But changing the role did not help us this time.
Resetting the password did not help, either.
Of course deleting cookies and history neither.
But this time it was not just a reload of the login page but we got this:
First this screen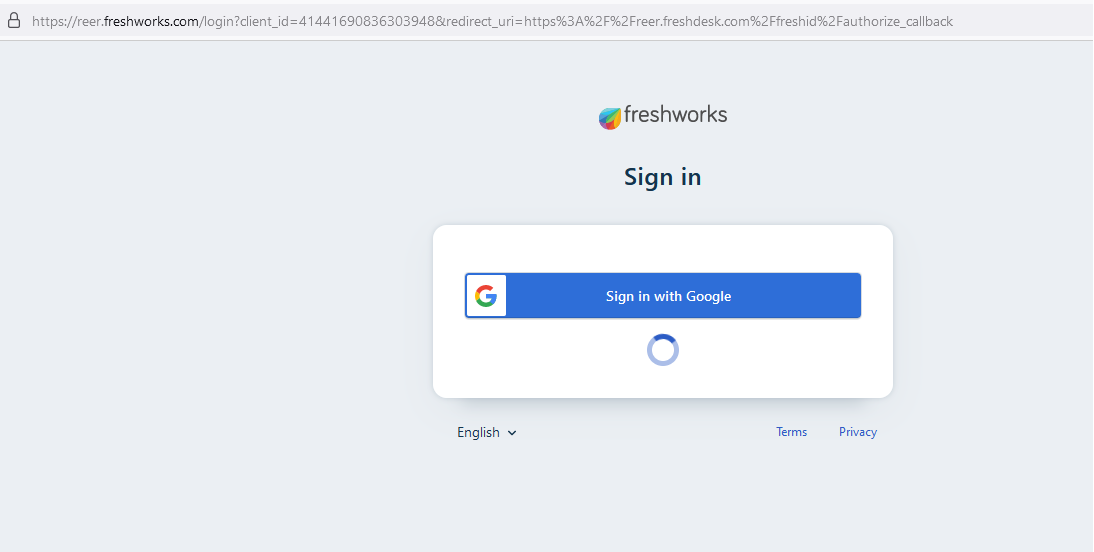 And when we tried to login with the correct password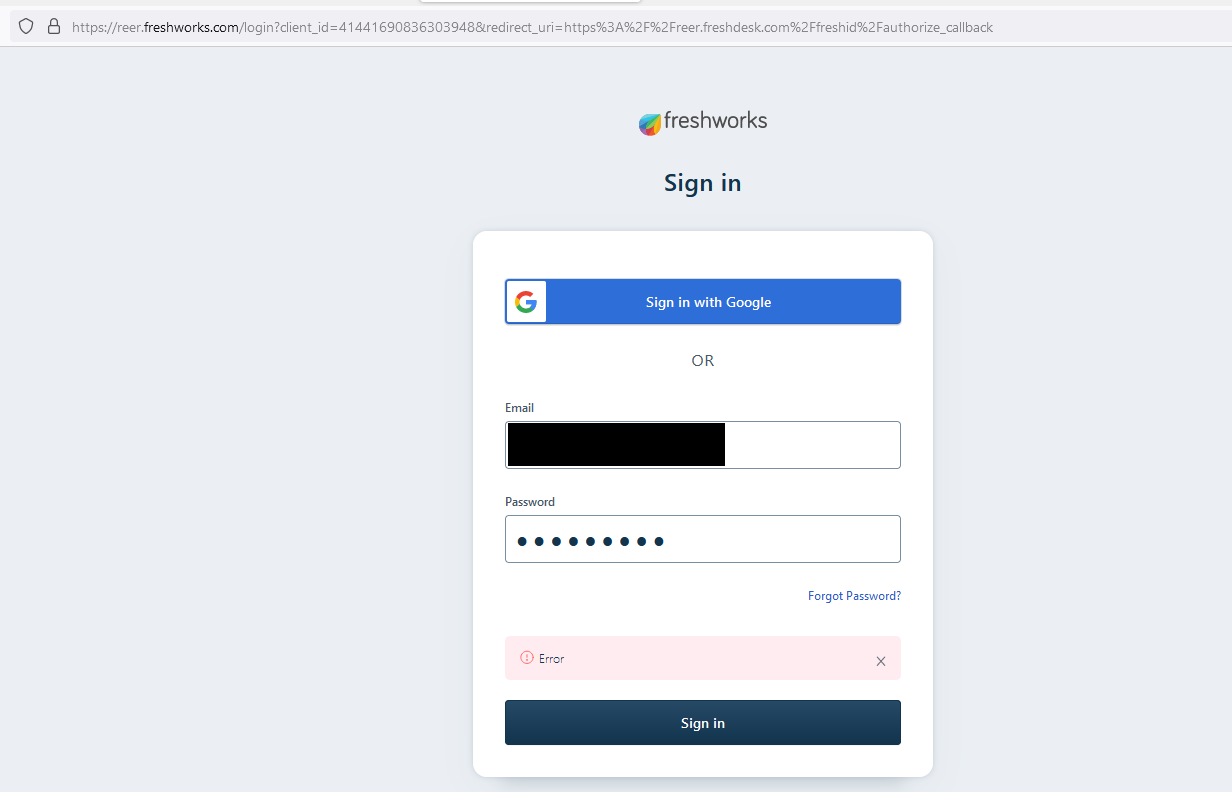 Is there anyone out there experiencing the same problems or can give me any idea what to try next? 
Thank you in advance!
Ulf