When trying to export all tickets under a date range, when filtering by start mm/dd/yyyy when selecting the starting point (Jan 1, 2015) and the end point (Aug 4, 2022) the year filtering stays within the same year as last selected.   
IE  you cannot select anything outside of the last 30 days of whatever the last year setting you make. 
The second you select the ending time the date automatically switches to 30 days from the new selection.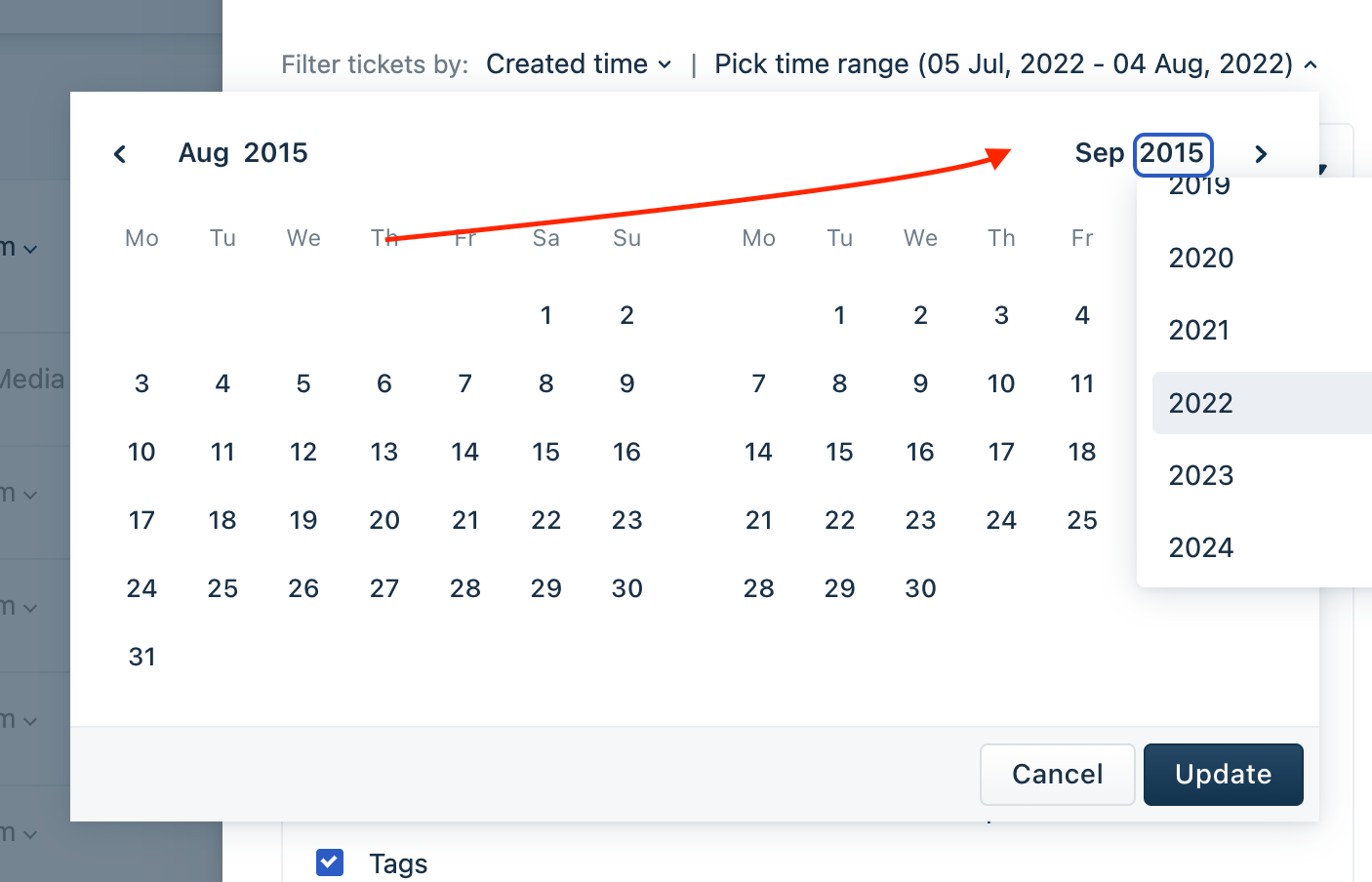 I've also tried selecting the dates by the arrows but no matter what I do the date sticks to 30 days. 
This makes zero sense. I need ALL ticket history for a company.