Hi team,
When I trying to change ticket type to Request it's always giving an error:
Oops! The value is invalid. Please pick another one.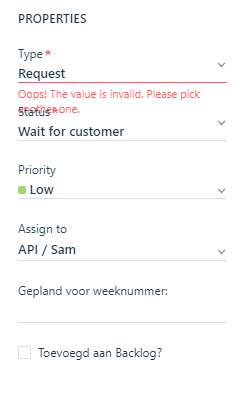 But I selected a value actually. I think there is a problem there. It's only happening with Request status and I always changing that status on ticket list page for now.
I'm glad if anyone know the reason that.
Thanks.