Hello!  I am attempting to run an automation and it is not working the way I need it to!!
Here is what I'm trying to do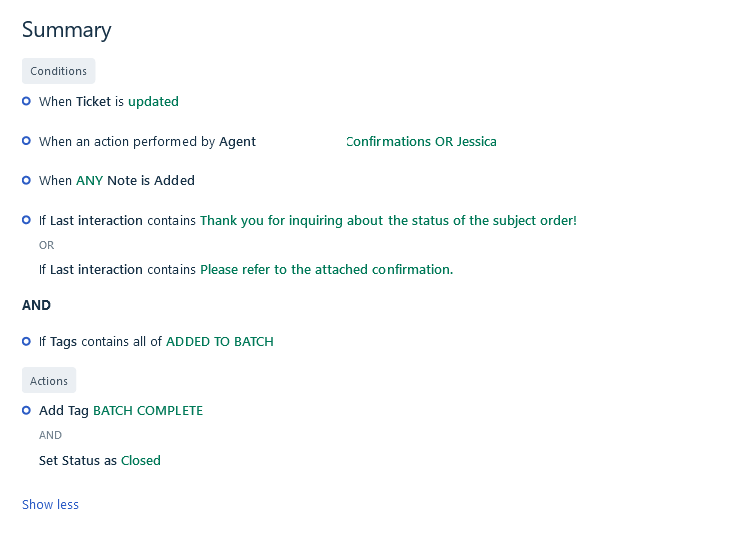 And all things work – EXCEPT the ticket doesn't close – it stays in open status.
I need the tag "BATCH COMPLETE" tag to be added, then the ticket closed.
This automation triggers off of a public note that is added by an agent from a batch emailing – we are trying to automatically close these tickets once the batch emailing has been completed.
Can you assist??
Best answer by Crocus_Benford 11 February 2022, 11:46
View original