We have had an issue on a couple of occasions where an agent will merge a ticket incorrectly, into another companies ticket. 
Why does Freshdesk allow this to happen? 
There should either be the option to restrict ticket merging into the same company, or there should be a prompt that says "The ticket you are merging into, does not match the original company name of <insertcompanyname>."
As there is no way to undo a merge, I think there should be additional verification in place to ensure that ticket merging is going into the correct place.
The current merge pop-out doesn't give enough information. Does not mention the company name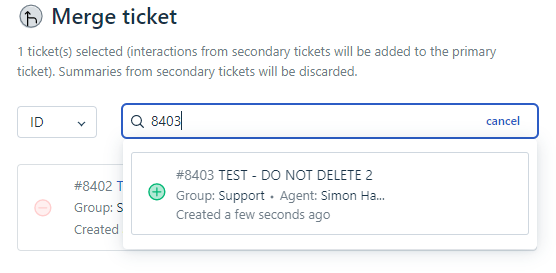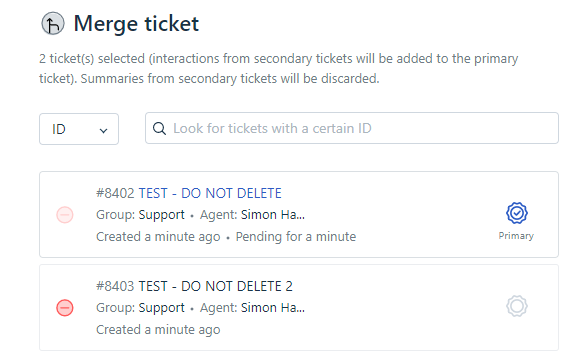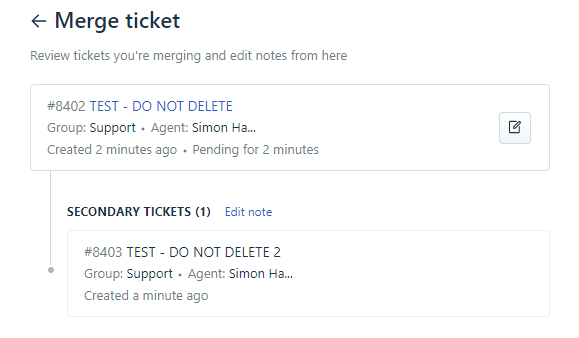 There is a humungous amount of white space below the last screenshot, which really should be used to display additional information.