Can we show the chat button without calling the init 
  window.fcWidget.init({
                    token: "token",
                    host: "https://wchat.freshchat.com"
                });
The reason is we want to lazyload the widget by just clicking the button but retain the original chat icon.
E.g.  1. User Access the page
         2.  Chat icon appears (we want to retain the default look and feel of the chat button) » but not call yet the init
         3. Upon click button we call init and the show 
This link https://support.freshchat.com/support/solutions/articles/238329-i-want-the-freshchat-messenger-to-open-when-a-user-clicks-on-a-link-or-button-on-my-website is creating a new button, we want the existing look and feel of the chat button. Images below for  the defaul chat button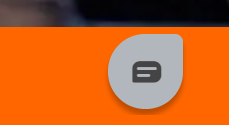 Best answer by hemanth.ramya 20 April 2021, 14:00
Hello Roy,
We have raised a ticket for your requirements and the right team would reach back to you with updates via email. 
Cheers,
Freshworks Community Team
View original