I'm using the API to export data and replicate certain metrics so that I can integrate data from separate platforms onto one dashboard in PowerBI. 
I'm running into issues trying to accurately replicate these metrics:
# of Tickets Resolved within SLA
# of Tickets Responded to within SLA
First Call Resolution
What would be the best way of calculating these accurately? The traditional fields for calculating the SLA-related metrics also aren't part of the API. 
The other issue I'm running into is having no time entry data - it's hard to get any trending data because of the way the API works. 
Hopefully someone has found something that works! 
Best answer by hemanth.ramya 28 May 2021, 13:53
Hello @lyang,
For your requirements, you can make use of Data export functionality in Freshdesk analytics to get the aforementioned metrics. Via API, you would get the list of tickets along with the metrics you choose. Please refer to the article link to get detailed insights on the same: 
https://support.freshdesk.com/en/support/solutions/articles/50000000033-exporting-your-data-in-analytics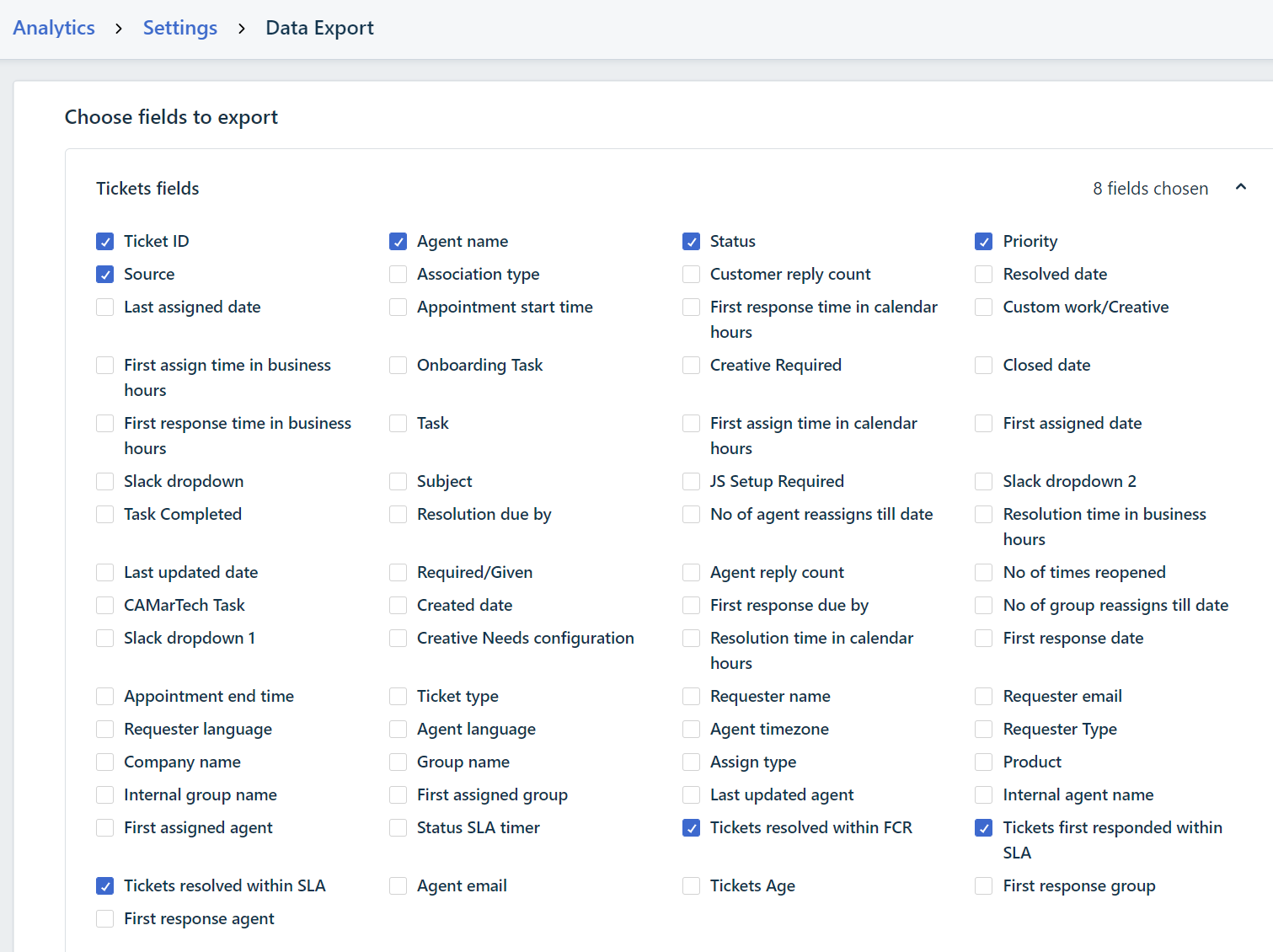 Let us know in case you are not getting the expected data and we can assist you accordingly. Regarding your other issue reported, can you please elaborate more on the same with relevant screenshots? You can alternately write to support@freshdesk.com and we would be happy to help! 
Cheers, 
Freshdesk Community Team
View original