Hi everyone,
I have Azure SSO setup using the new model via FreshWorks. All works just fine expect when agents or contacts click LOG OFF.
Then the below error occurs. Any ideas how to correct that? What is the FreshWorks logout URL? It is not published anywhere?
Best answer by Aldrin 13 May 2021, 03:51
Hello @bbiandov!

​There are a few things you could check:

​​1. Please make sure the signing options are the same in Freshworks and Azure:


​



2. Kindly leave out the Logout URL blank in Freshworks as it it not necessary.
 
3. The application needs to send the SAML request encoded into the location header using HTTP_REDIRECT binding as mentioned in the Microsoft's Forum.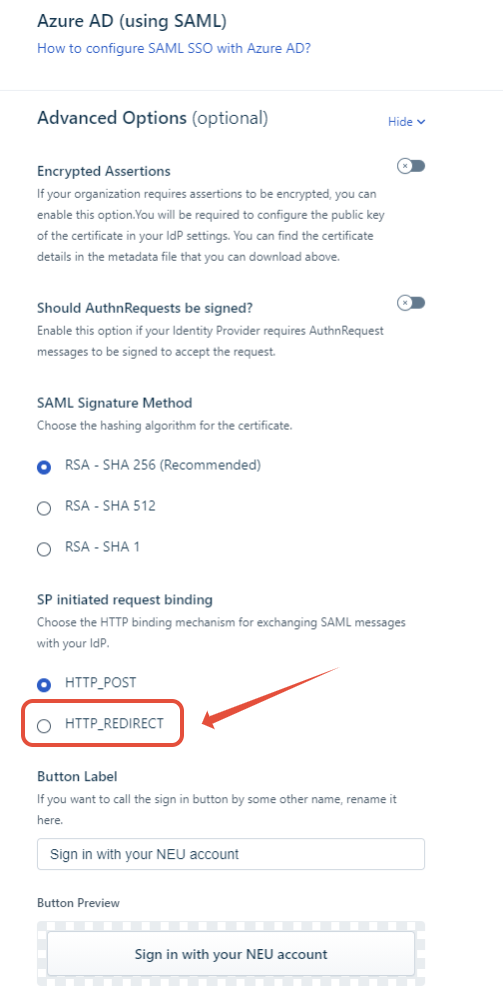 If you still have issues with the same, then reach out to support@freshdesk.com with supporting screenshots of your SSO settings and our agents would be able to assist you further with this. 

Cheers!

Aldrin,
Freshdesk Community Team
View original