Hi,
When I install Slack app, an error occurs. The error message is "Error while installing the app".
It only happens with my specific Slack workspace, which I want to integrate with. I successfully installed the app to the another Slack workspace. Of course, the user of the Slack is an admin account.
To be precise, Freshdesk app (Legacy) was installed to my Slack workspace, but the Slack app was not installed to my Freshdesk account with the error message.
Where do you think is the problem?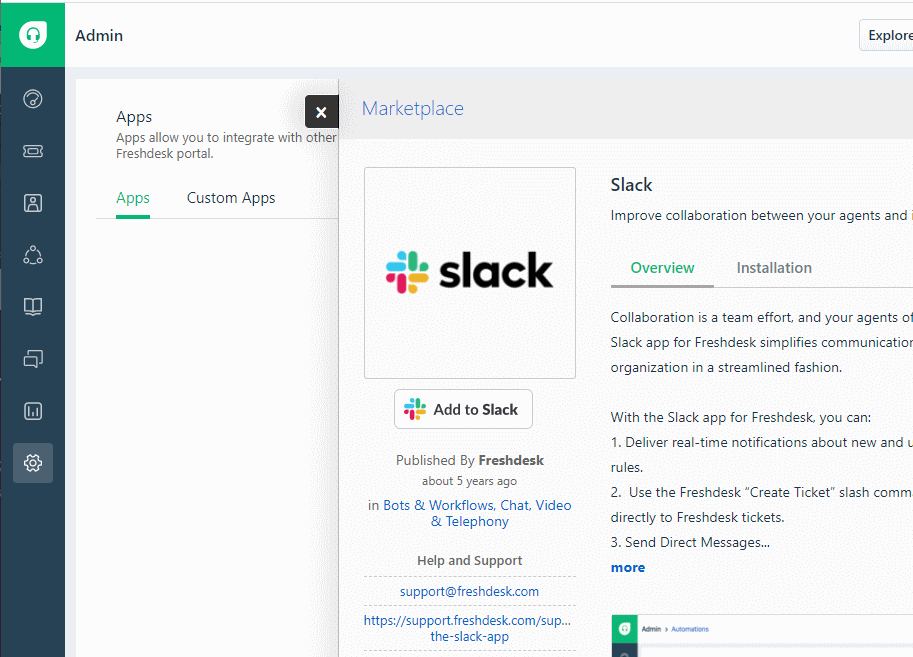 Masahiro
Best answer by Keer 3 June 2021, 11:24
Hello @from2001vr, can you quickly check if the same slack space has been integrated with another Freshdesk account? As far as we've seen, this error would be thrown when you try integrating the same slack account with different Freshdesk accounts. 
We'll also log a ticket on your behalf to troubleshoot this further. Have a good day! 
View original