Hello,
I am using both Jira & Freshdesk and I am having this issue: 
When I have a ticket in Freshdesk and I want this ticket to be created in Jira via the Freshdesk page and the ticket is successfully created the ticket's description also involves
"Freshdesk Ticket #999" and then the ticket's description.
Is there any way that this text is not going to be automatically created every time? 
I know that I can manually delete but I am creating and inspecting lots of tickets in daily basis and I am trying to find a way to avoid this manual task.
Best answer by Keer 30 April 2021, 16:54
Hello @gkperikles, I hope you are doing good today!
As far as we've seen, when you try creating an issue in JIRA from a Freshdesk ticket, you'd see only the description as below: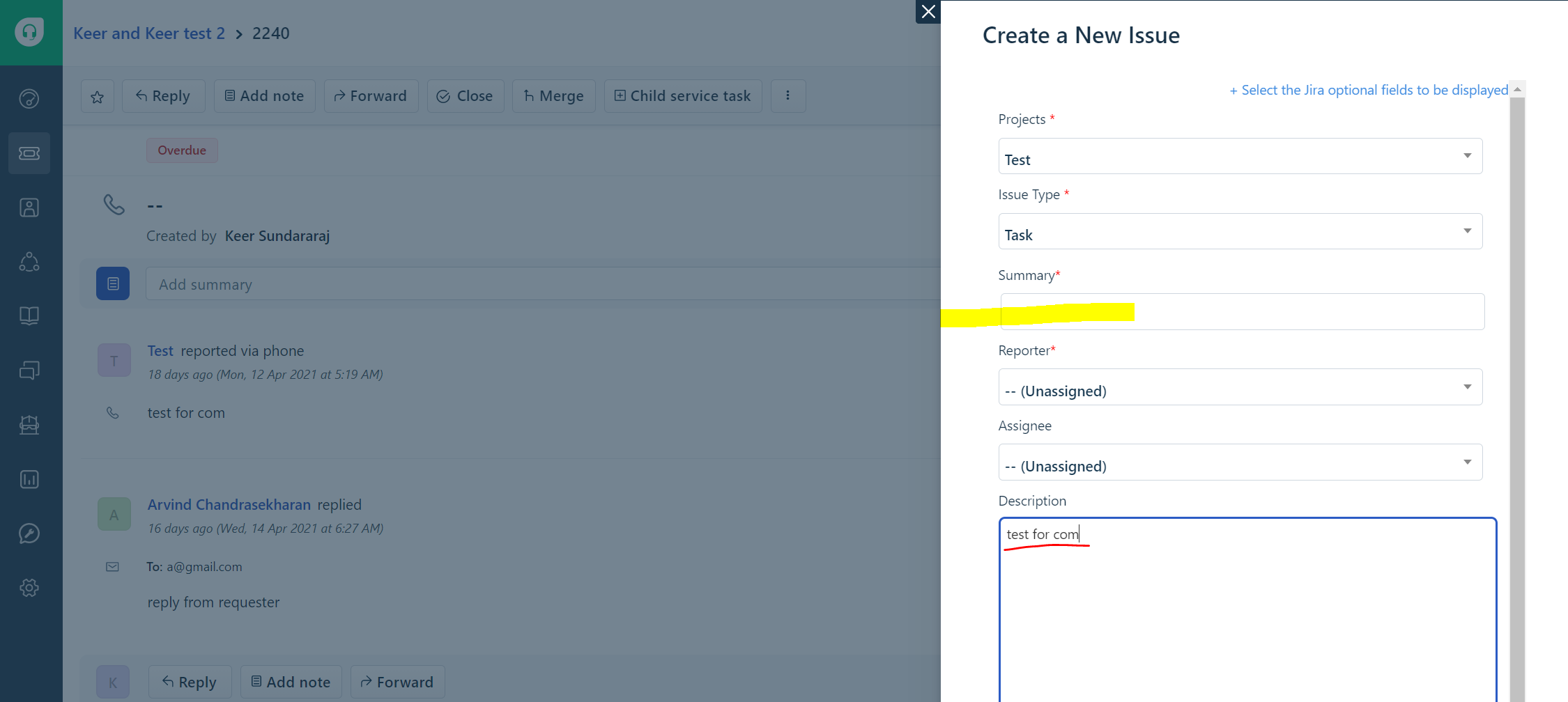 However, when you add a note in Freshdesk and in the settings, you've chosen the option for it create a note in JIRA as well, the note's format would be like

 Similarly, if you add a comment in JIRA, it would be added as a note in Freshdesk like:

I am afraid, we wouldn't be able to change the wordings here as they are hardcoded and they are added to differentiate the source of the note. I hope this helps! If you have further queries, let us know and we'd be glad to help. 
View original