It would be great to be able to check the percentage of tickets replied within certain time on the analytics as we have been doing on the performance distribution report. 
Please see the below screenshot as reference:

BR,
Rafael
Best answer by hemanth.ramya 28 July 2021, 14:10
Hello Rafael,
You can always use the Ticket widget metric with either total or percentage filter. Similarly, you can also add another Ticket metric to the widget and use total/percentage filter as indicated below. By this, you will get the desired results in both formats.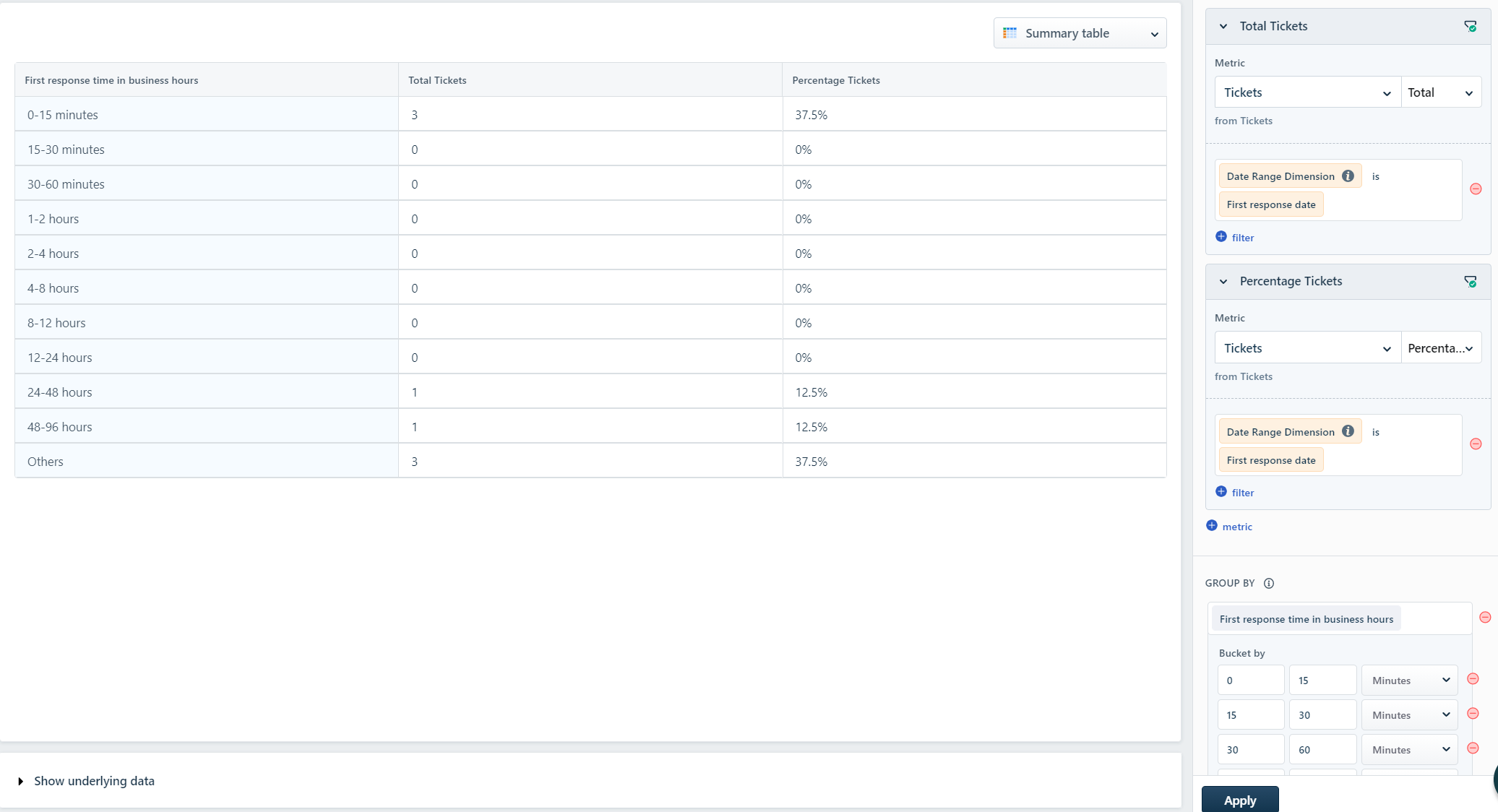 Cheers,
Freshdesk Community Team
View original