My specific need is to search for all the tickets that were closed on say, 1st June. - It would be really helpful to have this filter. Thank you.
Best answer by Keer 6 July 2021, 21:24
Hello @Nirupama Kamath, I hope you are doing well. We can understand where you are coming from and the option to have closed date filter in the list view is already raised as a feature request to our team. 
We'll be sure to keep you posted when we have further updates on that front. In the mean time, you can filter for tickets based on closed date in the Analytics as below: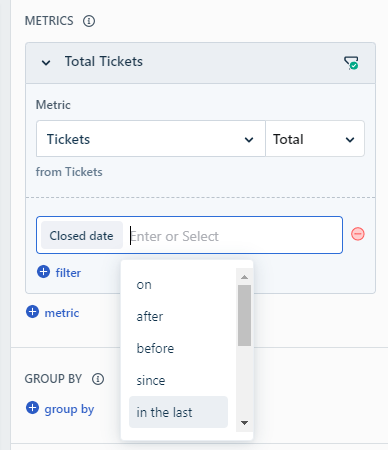 I hope that helps. Have a good day!
View original