I'm surprised this is not already posted in community (or at least very well hidden).
I find that some places where it shows deal value shows too many decimal places. It shows four 0s after the decimal as in  100.0000.  
This is really problematic for users in countries where the decimal is a place separator.  So this looks like 100,0000 or can be mis-construed as "100,000".  
I know that freshCRM team is aware  of this issue but it has to be an easy fix  and I wish they would make that fix soon.
I really can't imagine there are a lot of companies using freshdesk where the cents portion is important.  At least make it optional to show.
Here are examples of what I'm talking about:
Related accounts and related deals (related contacts also);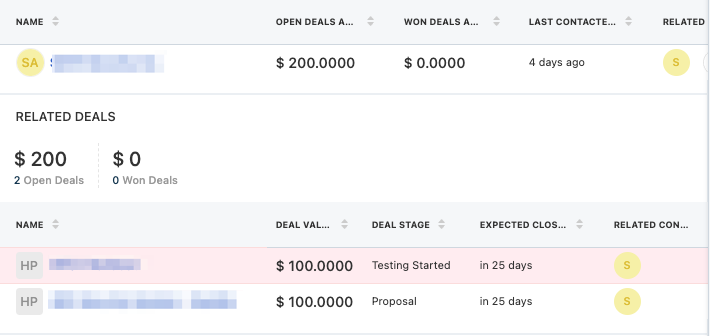 Deal Details:
Best answer by Aishwarya Parthasarathi 5 April 2021, 07:26
Hello Steve, 
Greetings from the Freshworks team. 
This issue has already been escalated to the respective and the work towards the fix is in progress. We shall keep you posted on the status of the same at the earliest. 
Thanks for your patience.
View original