WE ARE BACK, with yet another

Ask the Expert Session

for our

IT/ Freshservice

community. 😁
This series is to introduce our product specialists to our community and provide an opportunity to directly learn and interact with them.
This time, our host/ expert in the spotlight would be @suvashini.balashanmugam 🤩
Topic: API Integrations & Service Desk Productivity
About Suvashini:
Suvashini shares 7+years in the ITSM industry and has done several roles including Support, Presales, Onboarding and to leading a team. Currently, She is into a new role, Customer Success Engineer handling Enterprise accounts in the EU & UK regions for Freshservice. She enjoys solving for customer problems and enjoys immersive experiences like travelling to newer destinations, playing sports.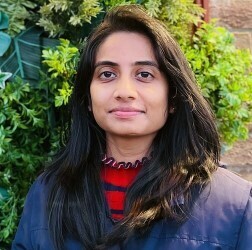 📍Session Details
📅 Date: October 27, 2022, Thursday
⏳Time: 5 PM CET/ 8 AM PST/ 8:30 PM IST
Post your questions prior to the session on the comments section below. This will help us plan the session better.
Some questions to get started with...
How we can integrate with other systems using API
Smoother transition between HRMS tool & Freshservice
Session Recording
Post your questions for Suvashini in the comments section below!