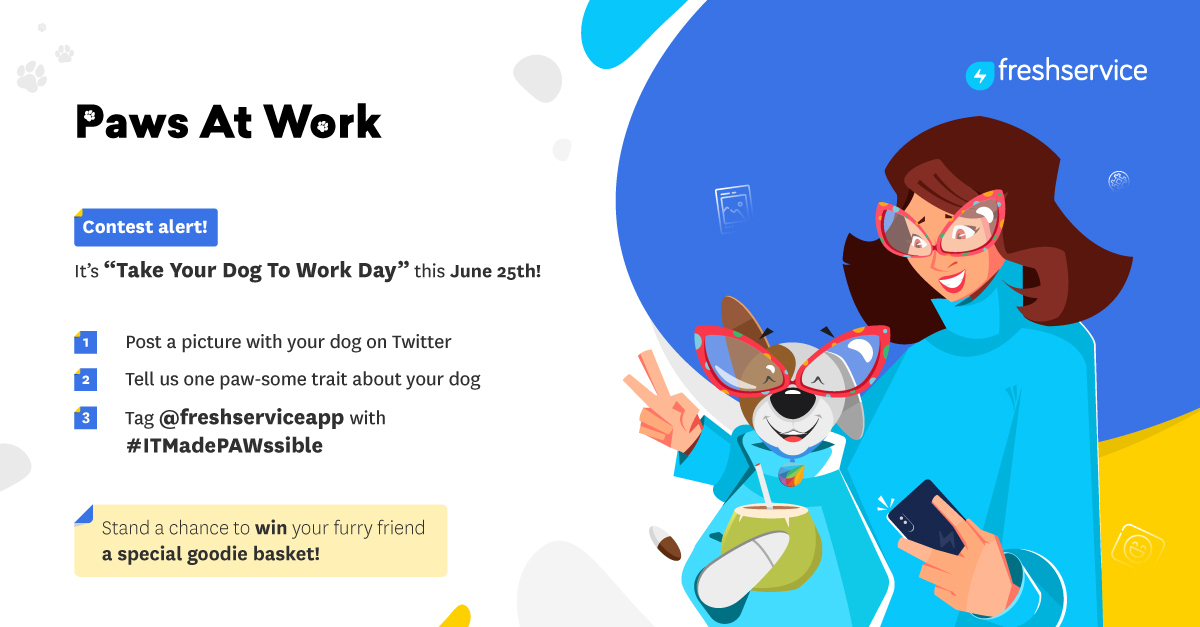 ​
​
​
​
Take Your Dog to Work Day is on June 25th and we want to celebrate this virtually with you, and most importantly, your dog. Freshservice is celebrating "Take Your Dog to Work Day" with our in-house AI pup—Freddy who helps all our IT agents do their best work and boost their productivity. 

Do you have a four-legged loved one in your life? We're running a week-long contest to give your canine friend a chance to win a special goodie basket. To participate in the contest, all you need to do is:
Post a picture or a video with your dog on Twitter

Tell us one [p]aw-some trait about your dog 

Tag us @freshserviceapp with #ITMadePAWssible
Join us in this celebration by showing off your furry friend. Send us your entries by June 25th and we will announce three lucky winners on June 28th.