I am having issues with my Employee Onboarding/Workflow
Automator Rules not working as expected.
This is needed before we can go live.
I have created an onboarding checklist that groups all items
into 6 buckets (6 child tickets to the main parent ticket)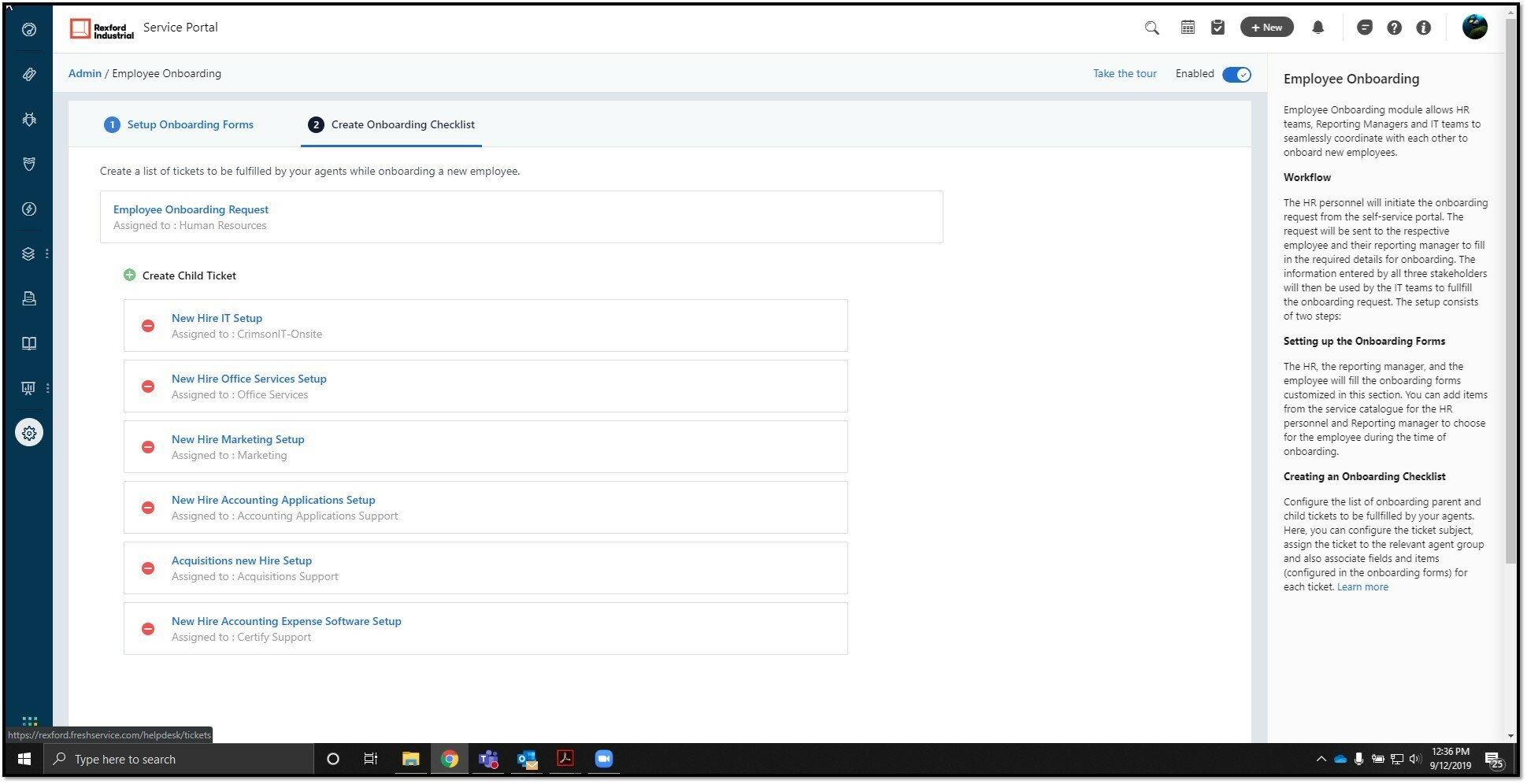 Once the employee completes their part, the tickets get
created in the platform with all 7 showing "awaiting approval".

I need help making it so that Workflow Automator sets the
Category as Employee Onboarding, it's already doing it for one of the items
(Marketing Setup) but I cannot get it to do the same for ALL 7 tickets.

Also, when the hiring manager approves the parent ticket,
all children ticket are not updated to OPEN, they stay awaiting approval. 
When the parent ticket is approved by the hiring manager, all children tickets
need to update to Open so that the various agent groups can work on the item

Lastly- the other issue is that right now, the way this is
working the children tickets are getting assigned to the Agent group (as awaiting approval) but what we ideally would want to happen is that the children
tickets do not show up for the agents to work until the parent ticket is fully
approved, at which point we'd then want the various agents to see and fulfill
the items… is this possible?