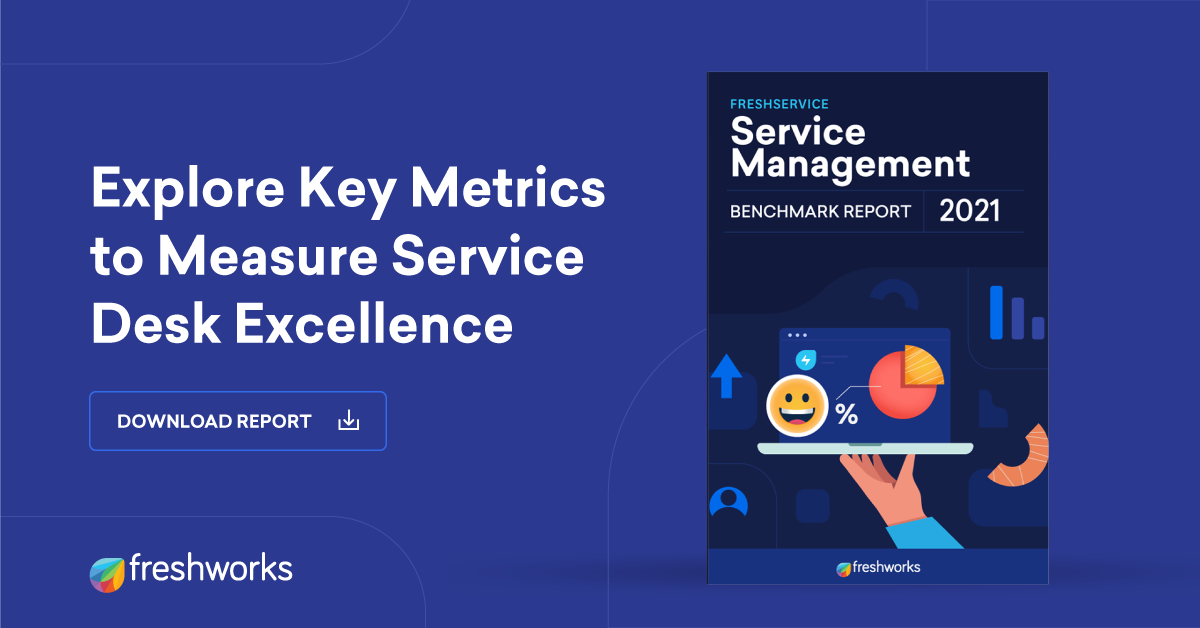 ​
​
​
​
​
​
Hi everyone, 
We are excited to share with you our first edition of the Freshservice Service Management Benchmark Report 2021 (FBR 2021)—a benchmark index for key performance indicators (KPIs) for IT Service Management. 
The FBR 2021 encourages organizations to measure their KPIs and benchmark against the index, thus allowing ITSM leaders to decide and act on what levers to pull, to ultimately deliver a delightful experience to employees and customers.
With anonymously aggregated data from 3200 organizations and over 47 million unique service desk tickets, the FBR 2021 draws insights across industries, regions, and organization sizes for agent productivity, service desk efficiency, and scalability of service management solutions.
The report provides insights into: 
Key metrics required to measure service desk excellence

How peers across industries and countries perform

Characteristics that determine agent productivity and service desk efficiency

Future-proofing service management with scalable solutions
You can access the full report here.
If you have any questions or suggestions on how to make this report better, feel free to comment below or write to us at freshservice@freshworks.com.