I set the following Observer rule for user comments to re-open closed tickets: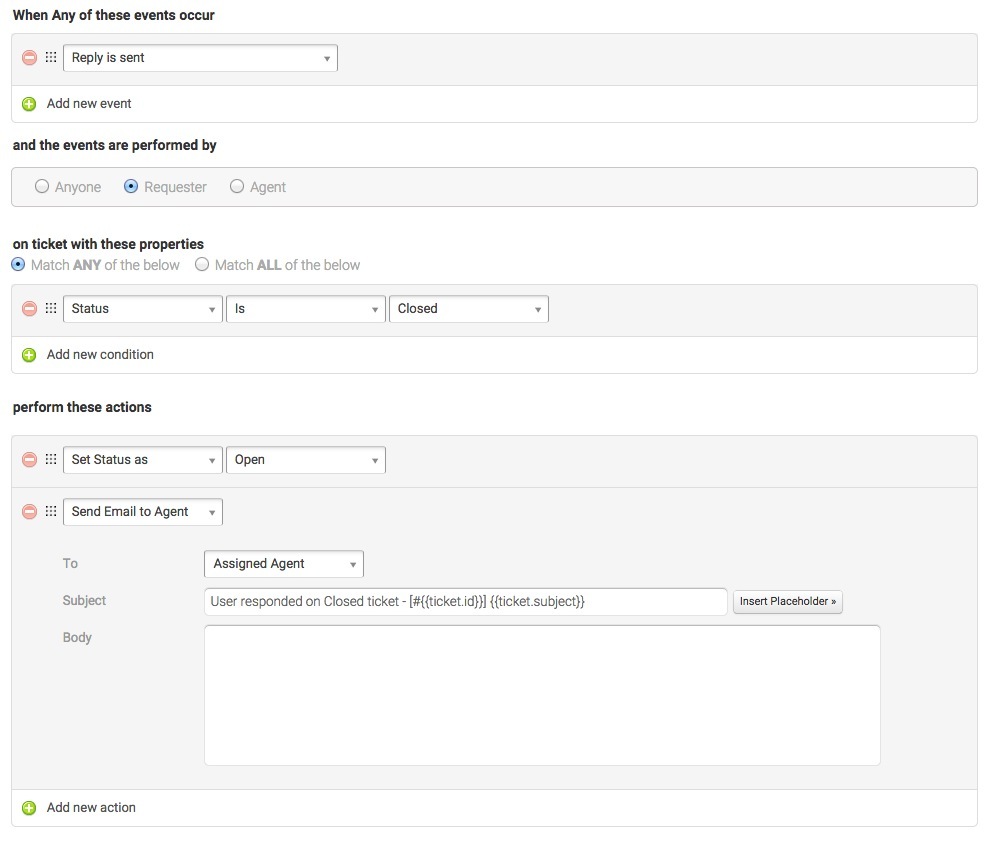 I see no reason for it not to work - and yet, when I tested it, the comment was added to the closed ticket, but it remained closed and no email notification was sent to the assigned agent.
Can this be because I used my own account to submit the ticket? (meaning I'm both the requester and assigned agent) or have I set something wrong with the rules..? 
Any help would be appreciated,
Michael