I'd like to remove the "Request for" field within service request items in our service catalog, but haven't been able to find anything that speaks to doing this.
 
Within a service request item, when I now select the field, I get this pop-up. I would love to uncheck the 'Visibility in portal' which I think would achieve my end goal. However I'm unable to uncheck that box.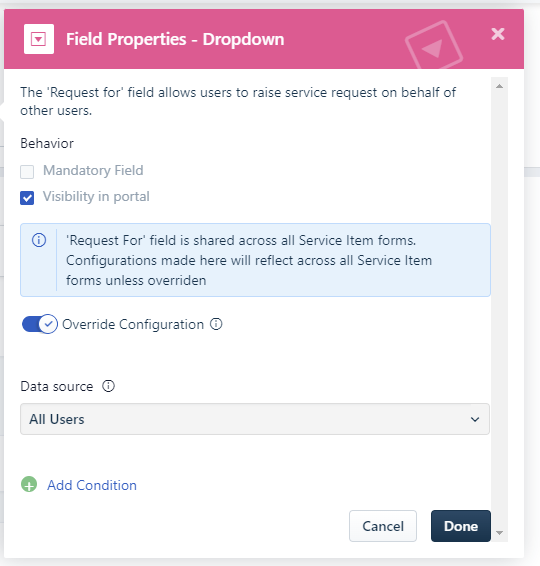 Has anybody been able to do this?
Best answer by Glavin Crasta 31 January 2022, 19:04
View original