Hello,
We have realized that we no longer need a child location for asset location. I have relabeled all of the assets with the correct parent location. I have checked over 10 times by creating reports to see if there are any assets reflecting the old location, and the report reflects that none of the assets have the old location label.
How can I go about removing the unwanted location label?
Thank you in advance for any help you can provide.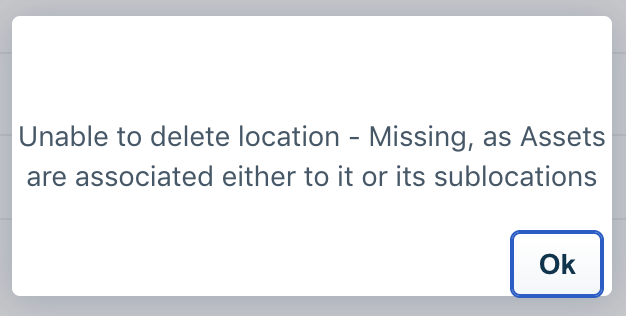 Best answer by mohana.sidhaarth 1 March 2021, 04:18
View original