Hi FreshService community,
Just wondering if anyone has come up with ways to ensure that a bundle item is selected when information in the fields are entered?
Too many times now we have requests come through from users who enter in the fields and submit the request without checking the box. It stands to reason that selecting the item and completing the form means the user is requesting that item.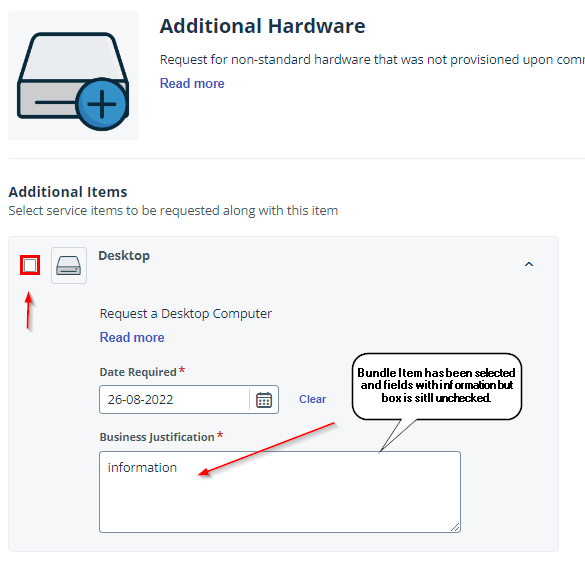 Any help will be appreciated. Cheers!