If you're wondering how your team collaborates with other departments and if the answer is "somehow" with a shrug, that's not good enough. This is why Team Huddle is here. It ensures collaboration among agents without having to actually leave your helpdesk.
Wanna know how? Let's dive in...
How does team huddle aid agents in your firm?
With the discuss button /team huddle agents can swiftly chat and collaborate with other fellow agents by just @ mentioning the agent/team on the ticket page.

You can also highlight any part of the ticket to start a discussion.

You can check if agents are online/offline in your conversation.
Oh, and don't worry, we make sure you're notified in-app and via email every time when there's a new message and when you're tagged in a conversation.
Let's take a look at a few scenarios where you can use Team Huddle.
Ask the Experts:
The IT service desk works on a multi-tier support hierarchy and in case there's a bug fix Alex (L1 Agent) can't resolve, he can immediately discuss it with James (L3 Agent) by just @ mentioning him in the conversation to find a workaround or get the issue resolved.
Hassle-free Onboarding:
Employee onboarding can be complicated especially since it plays second fiddle all too often to its predecessor. If there's a slip-up where the new employee's keycard doesn't function and Maria (Agent) doesn't know the SPOC, she can immediately tag (@mention) the facilities team. This way any agent from the facilities can pick it up and fix it right away.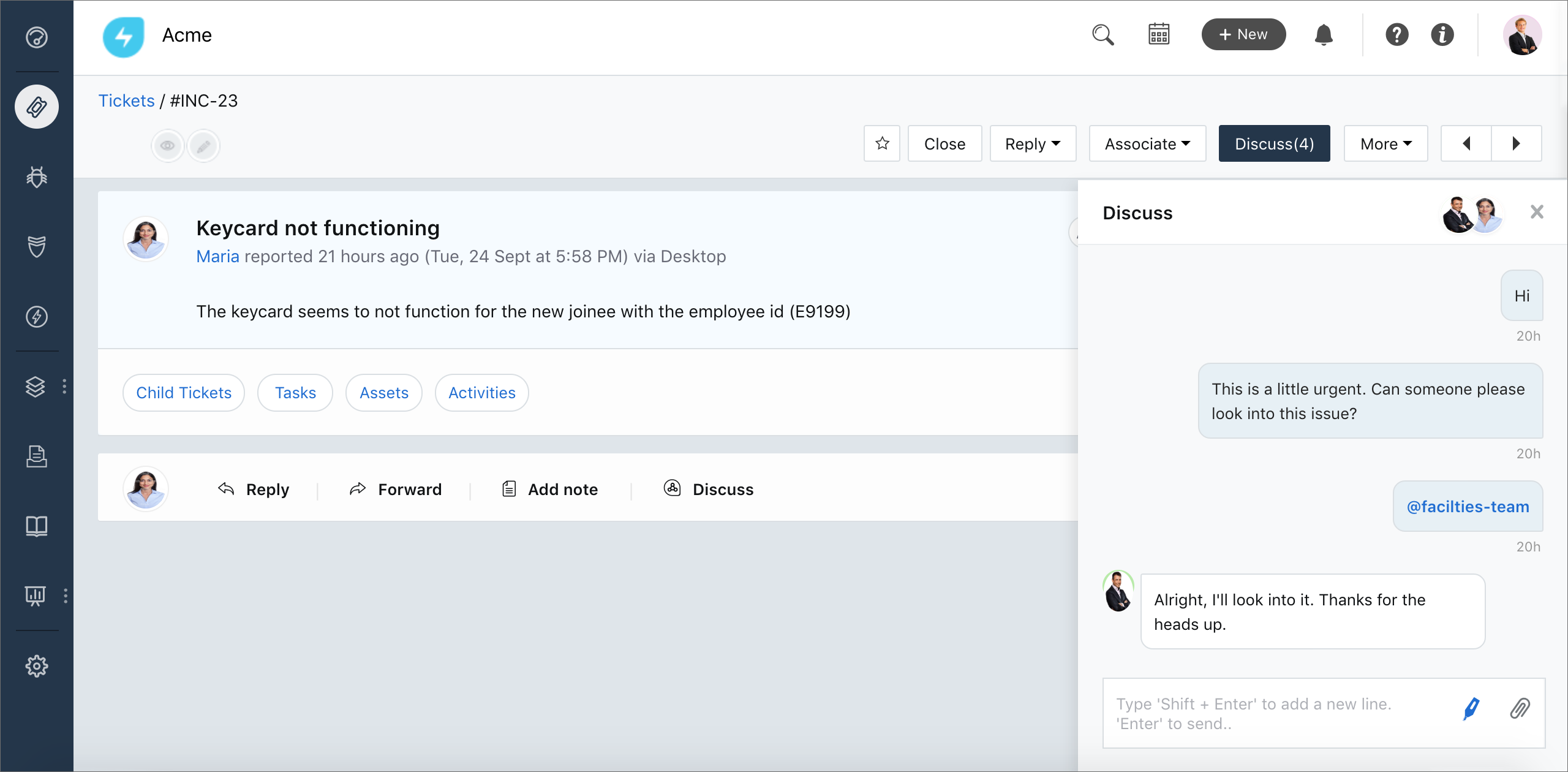 Contextualize:
Sometimes it's hard for Jack (New IT agent) to get context on the ongoing ticket assigned to him. In that case, he can just click the discuss button above the highlighted word in the ticket and view the past conversation to get complete context of the situation.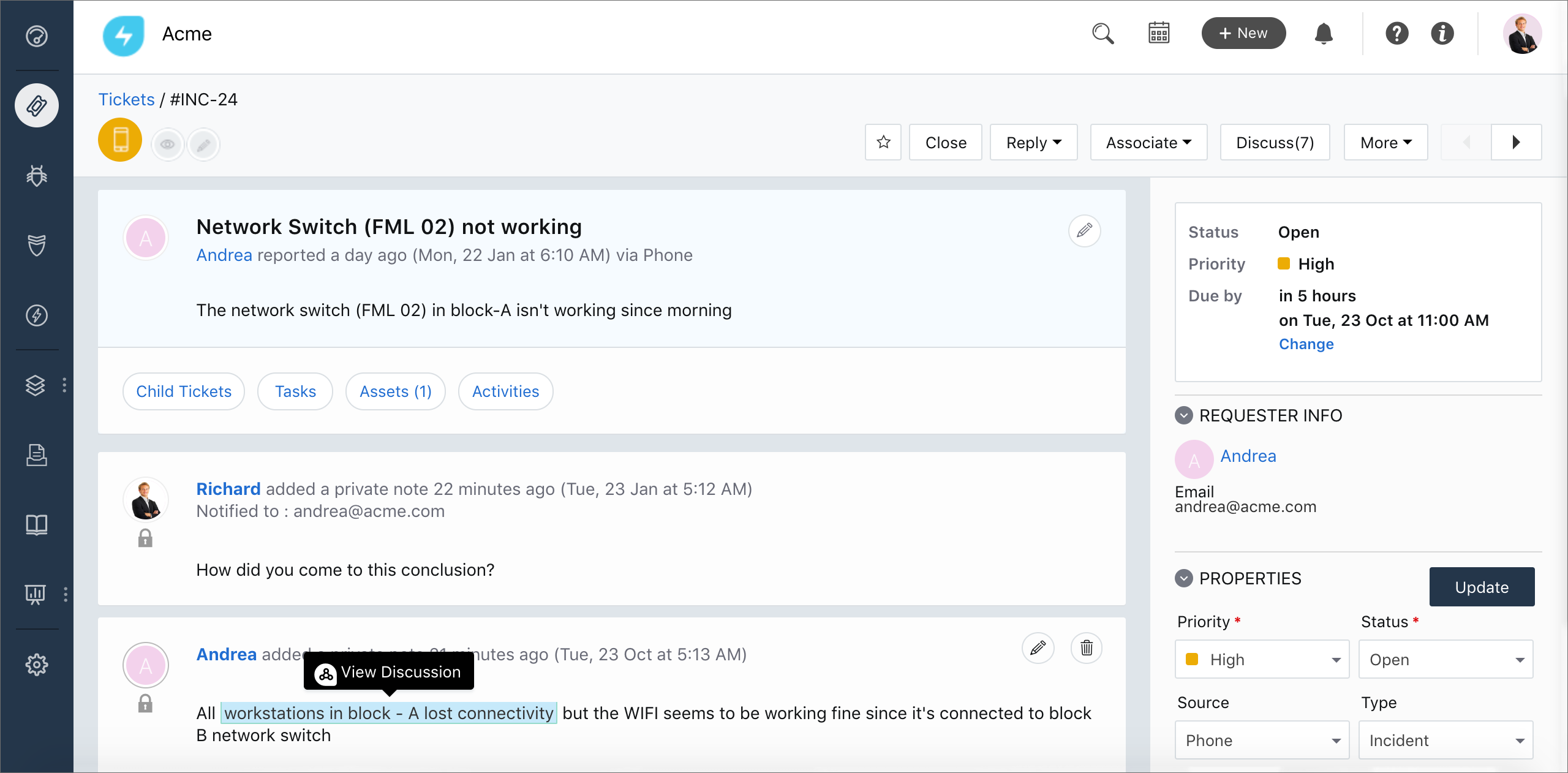 Has reading this got you intrigued already? Then head right here to start a conversation on Team Huddle and try out the feature.
If you've already tried it, let us know what you think about it in the comments section.