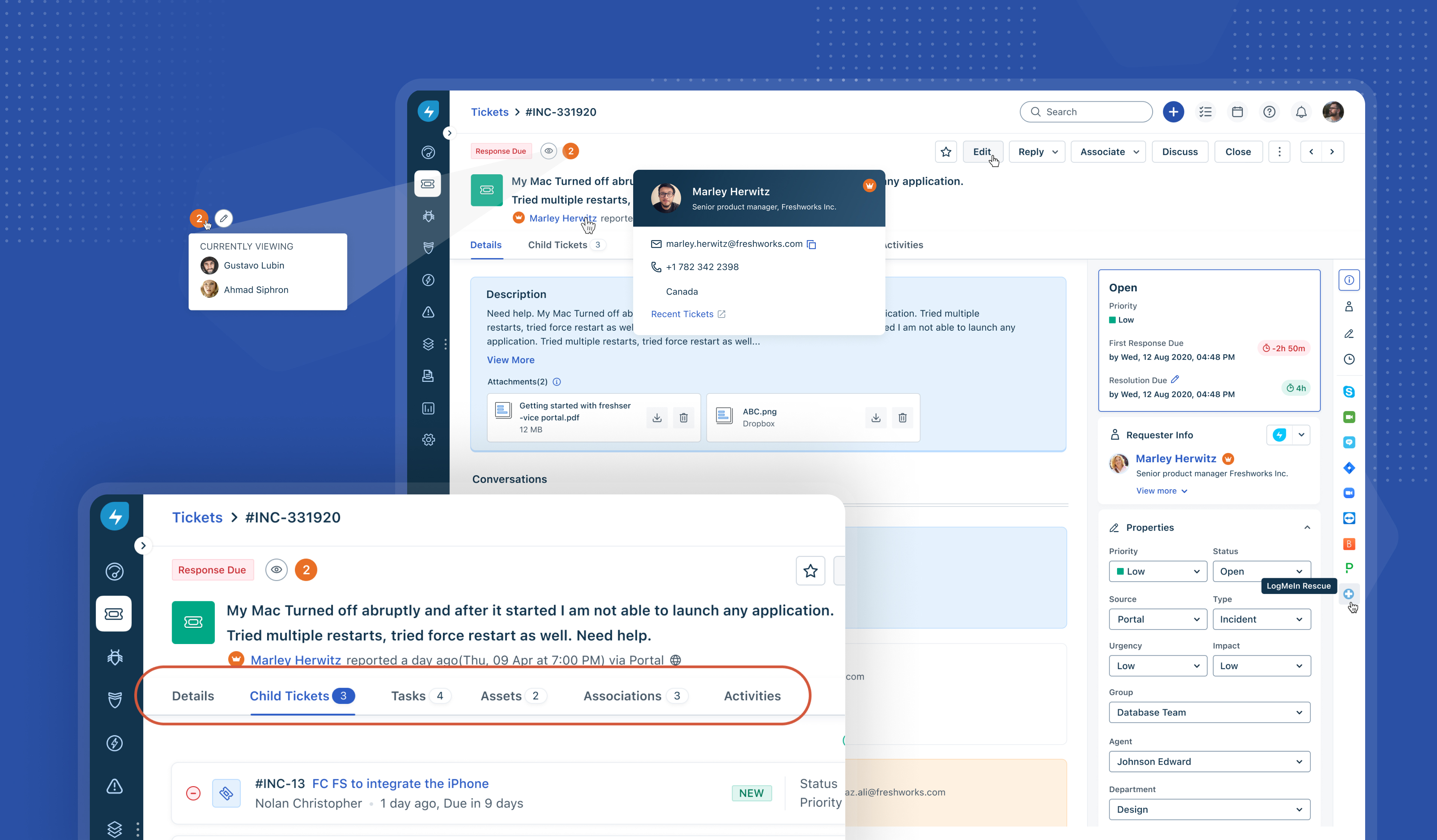 The modern service desk is our most recent delivery of improvements to the tickets interface that gives you the chance to gain additional usability, which in turn helps increase performance in the company workforce.
Make use of a more flexible style, thanks to the increased usage of white space, as well as more uniform spacing and font, which results in less cluttered navigation.
We have now included a sticky tab that will bring up a new menu titled "Details" to make it easier for you to go to additional things regardless of where you are in the scrolling process. Therefore, you won't have to search high and low any longer to get the description of your chat!
You may move on to the next activity in a flash utilizing the rapid hop navigation bar.
Determine at a glance if a ticket pertains to an incident, a problem, or a change with the addition of a priority badge that contains module icons.
You can see the description right away when viewed in tab format. Our most recent modifications to the placement of the descriptions includes a rich editor that allows you to enter information that has markup.
That is not all that we are offering! Want to know more about this exciting development? Click here!
We are launching early access from mid of September 2022. Sign-up here to avail the benefits.