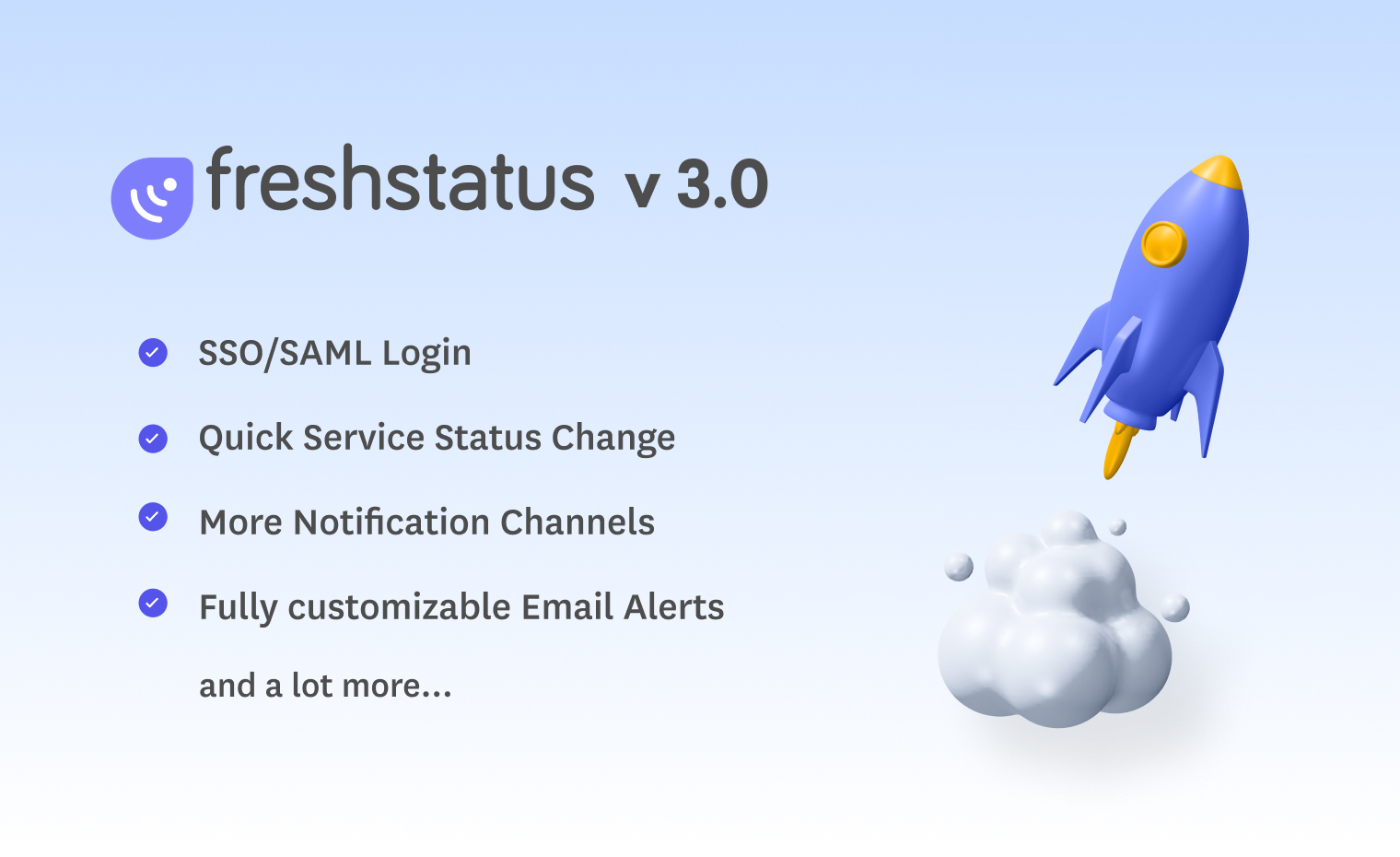 Hello Freshstatus users!
Last Thursday, 15th July we had successfully launched Freshstatus 3.0. Hope you got to use all the features . Here's a quick snapshot of all that was released:
1. Authenticate users with SSO/SAML : Setup SSO for your team so they can access their Private status page with their company credentials. 
2. API for CRUD Incident and Scheduled Maintenance, Incident updates (finally!)
3. Quick Service Status Change: Change service status without creating an Incident or Scheduled Maintenance. 
4. Customise your Email Alerts: On popular demand, now you can customize the "from" & "reply-to" email addresses and DKIM settings. You can also change the look & feel of these emails along with its content. 
5. More Subscriber Alert Channels :
RSS/ATOM

 - 

Get update notifications as RSS/ATOM feed.

Webhook

 - Subscribers can set up their own Webhook integrations to connect with any channel they like and receive regular updates.
6. Follow an Incident:  Your end users have the option to follow a particular Incident or Scheduled Maintenance of the service that affects them the most.
7. Dynamic Date and Time : Status page will now show Date and Time based on the user's Browser settings.
We hope you are enjoying Freshstatus 3.0 as much as we enjoyed working on it. Feel free to comment or write back to us (support@freshstatus.io) in case of any issues or queries. You can check out some of the FAQs here.