Hiring is not a one-man job. You have multiple stakeholders such as candidates, hiring manager, interviewers and so on. To associate them to a particular job opening:


Go to the Job to which you want to add the hiring panel. 

Scroll down to the end of the page where you find the option to add your hiring panel.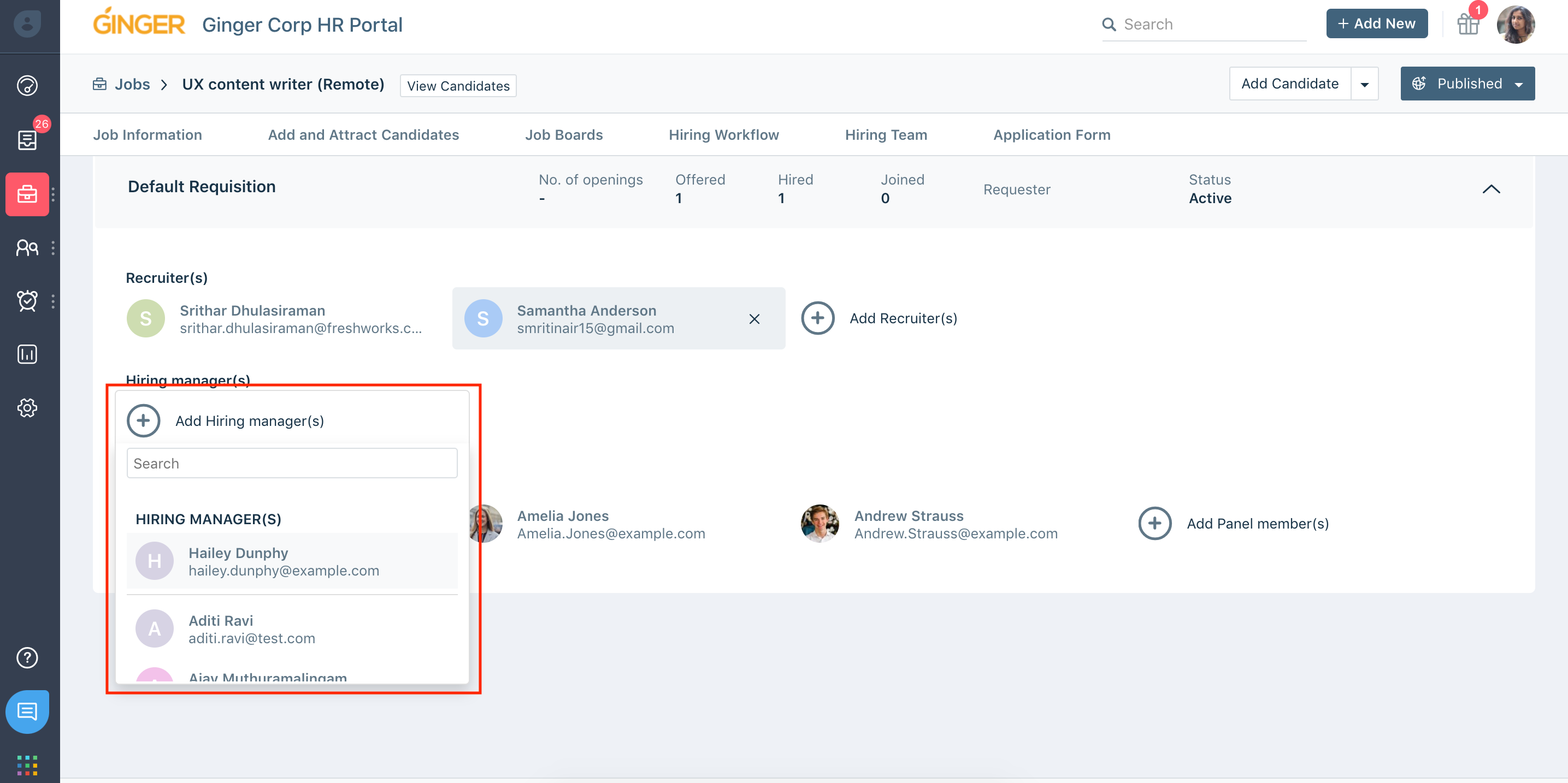 You can only add members who have been using Freshteam. To invite members to use Freshteam, click here.