Have you enabled Offer management in your Freshteam account? If not, Head to Settings > Preferences > Recruit.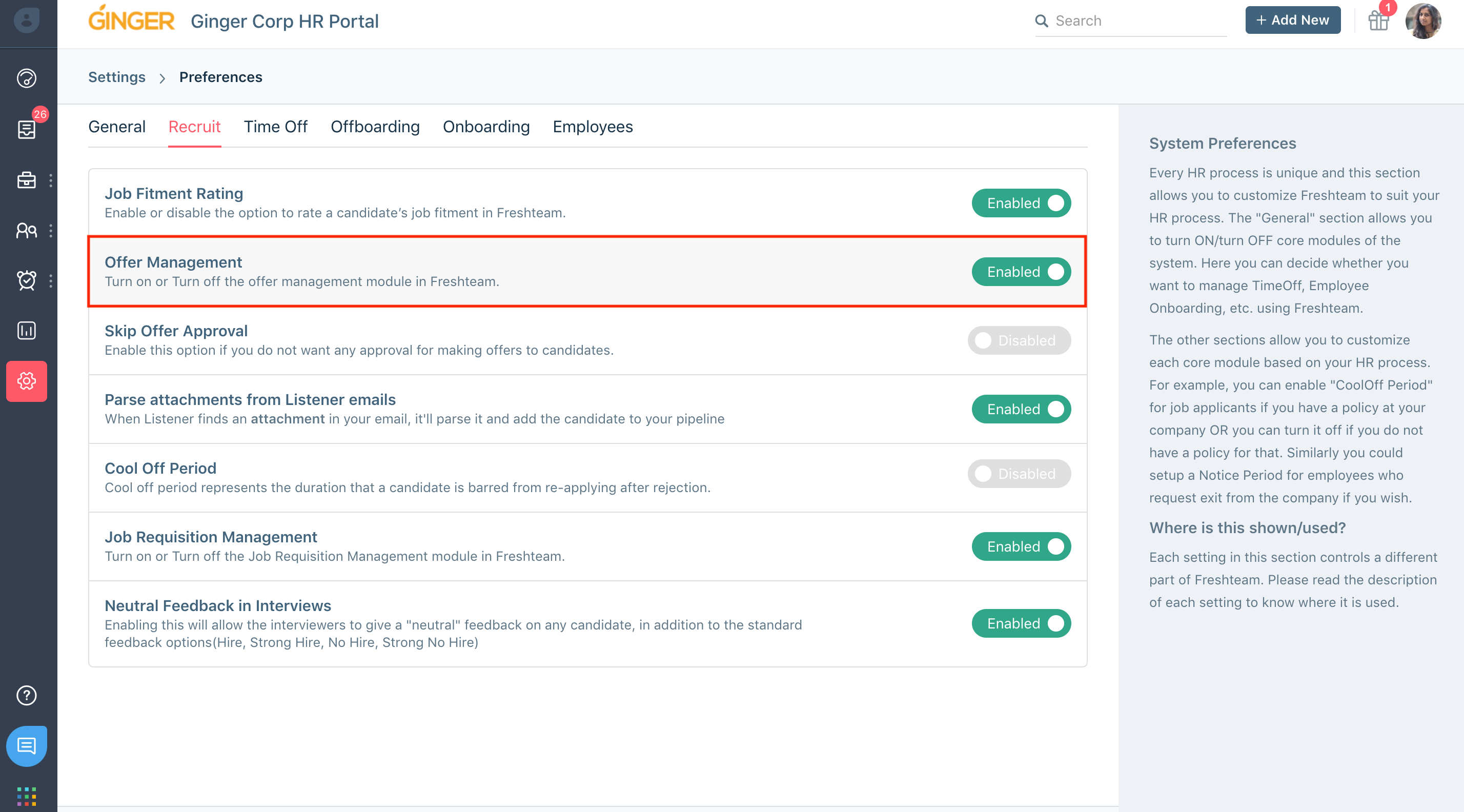 Once that's enabled, this how your offer drafting page would look: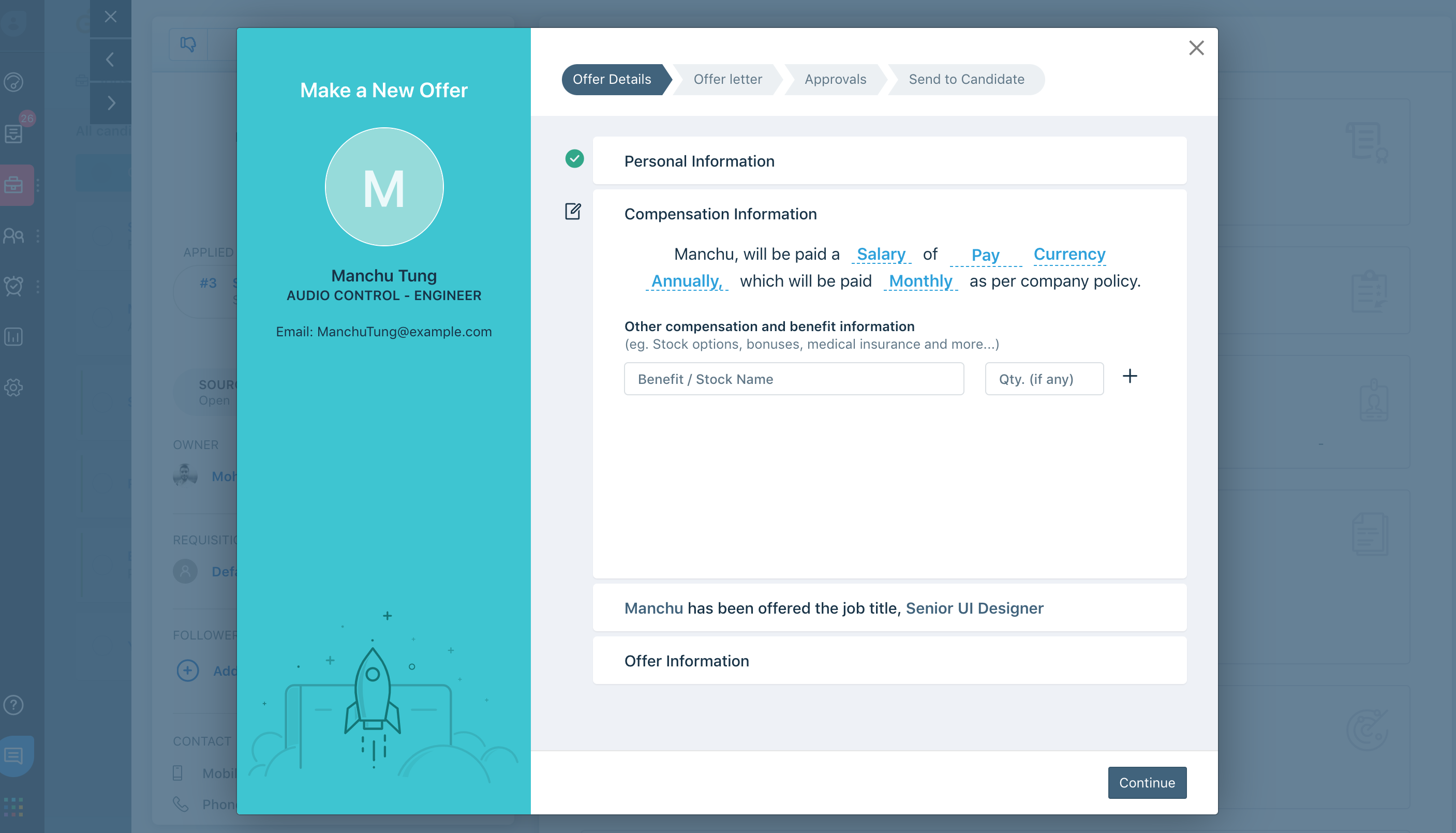 Name the approval stage to give clarity on who is approving it. 
Choose the approvers from the drop-down list. 
Choose if you want mandatory approval from everyone, or leave it as an option. Once you have added all the stages, click on Initiate Approval to begin the process.
You can also remind the approver by sending reminders to approve the offer.