The screening and interview process vary for each job. As a result, you should be able to set up hiring processes specific to the job opening. Freshteam lets you do that and a lot more.

But before we get into the nitty-gritty of hiring process, here are some details you need to keep in mind: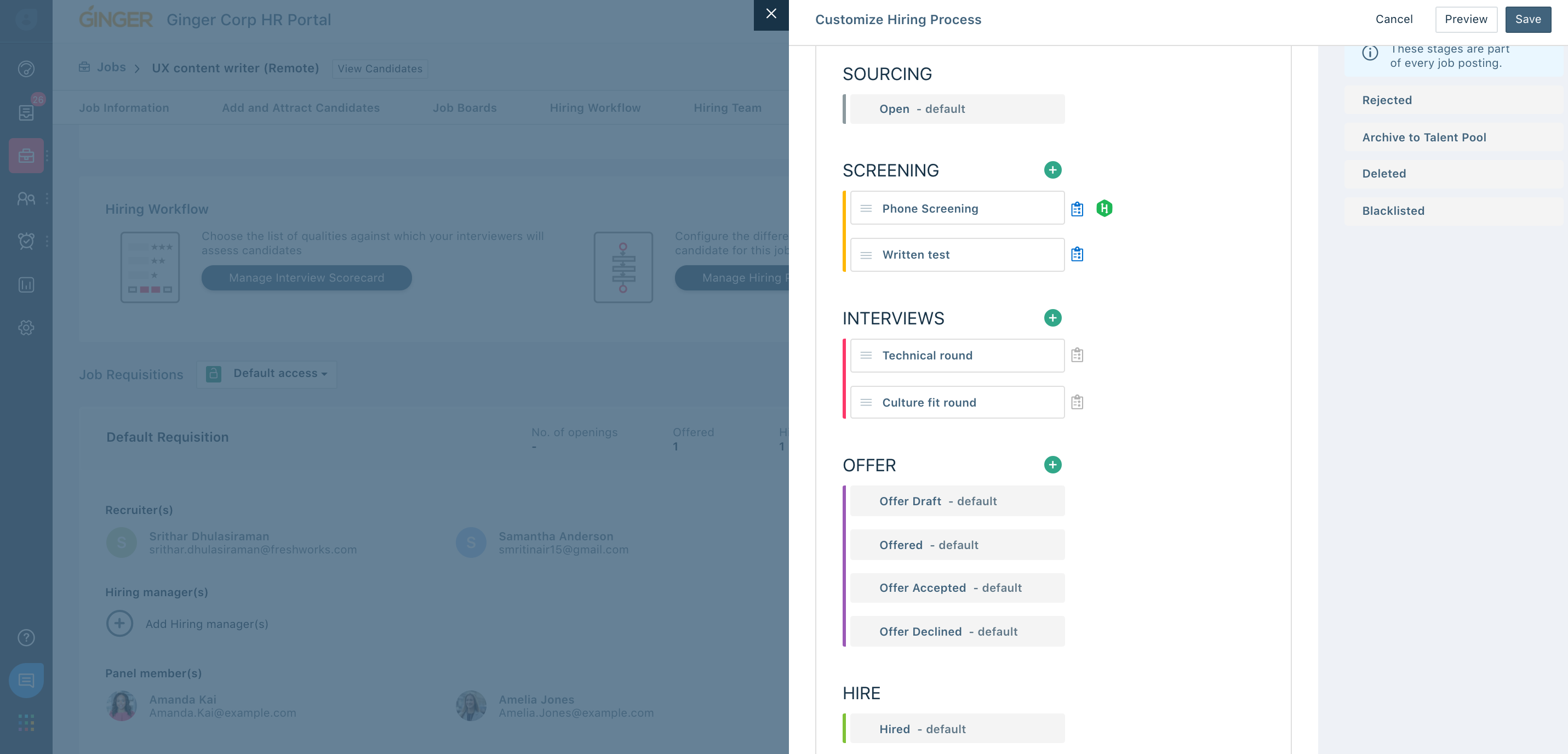 There are 5 non-customizable stages in the hiring process: Sourcing, Screening, Interviews, Offer, and Hire, respectively.  

Each stage has a preset number of rounds that a candidate needs to clear before proceeding to the next stage. 

Apart from the preset rounds, you can add customized rounds under the Screening, Interview, and Offer stages.  
To set up your hiring process, 

- Go to the job to which you'd like to add the hiring process. Click on Hiring Workflow.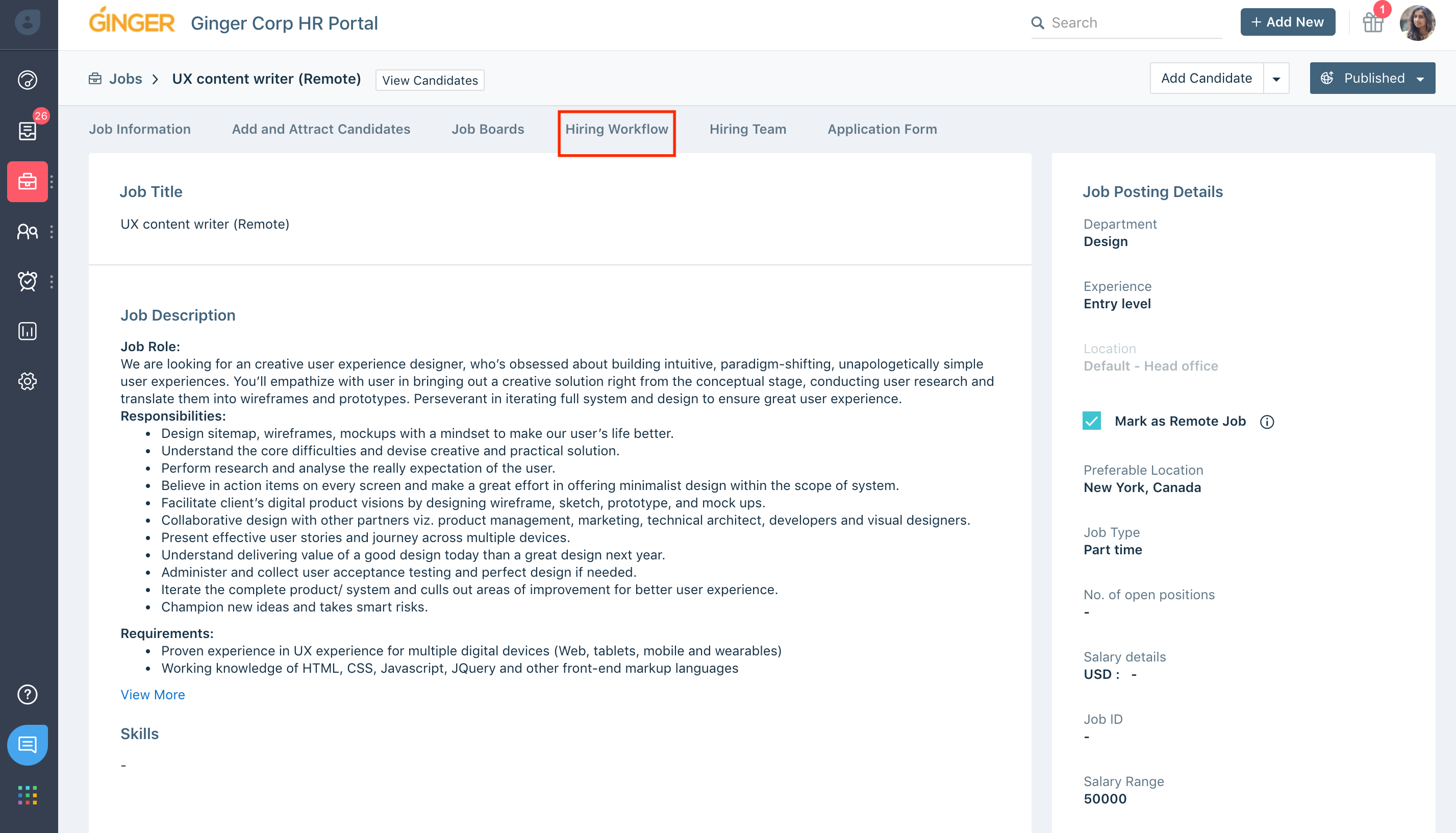 - Click Manage Hiring Process.
- In the pop-up that follows, Add custom rounds as necessary by clicking on the "+" icon next to the Screening, Interview, and Offer stages.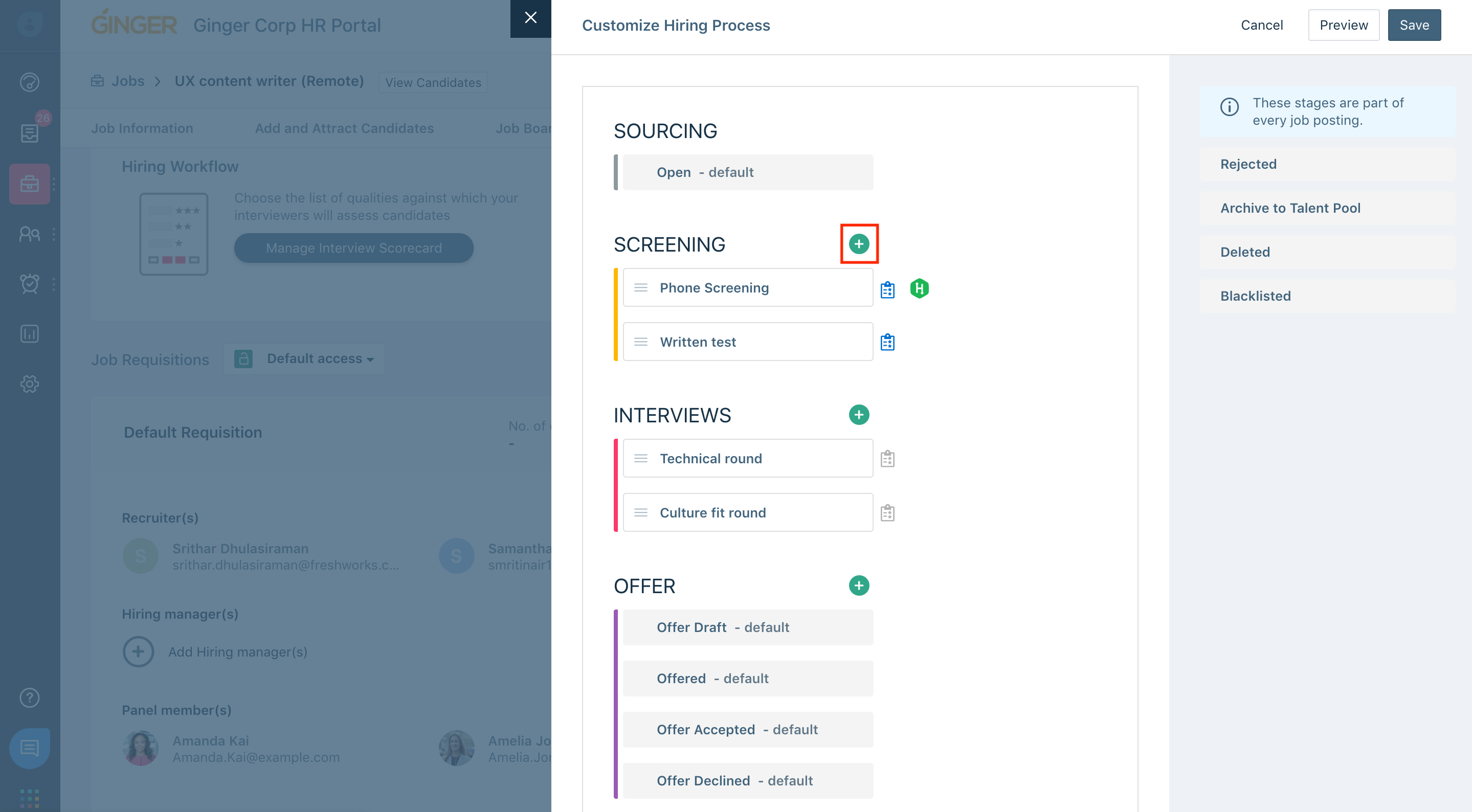 - Type in the name of your round and also determine what skills you want to access in each round by clicking on the 'Exam Pad' icon.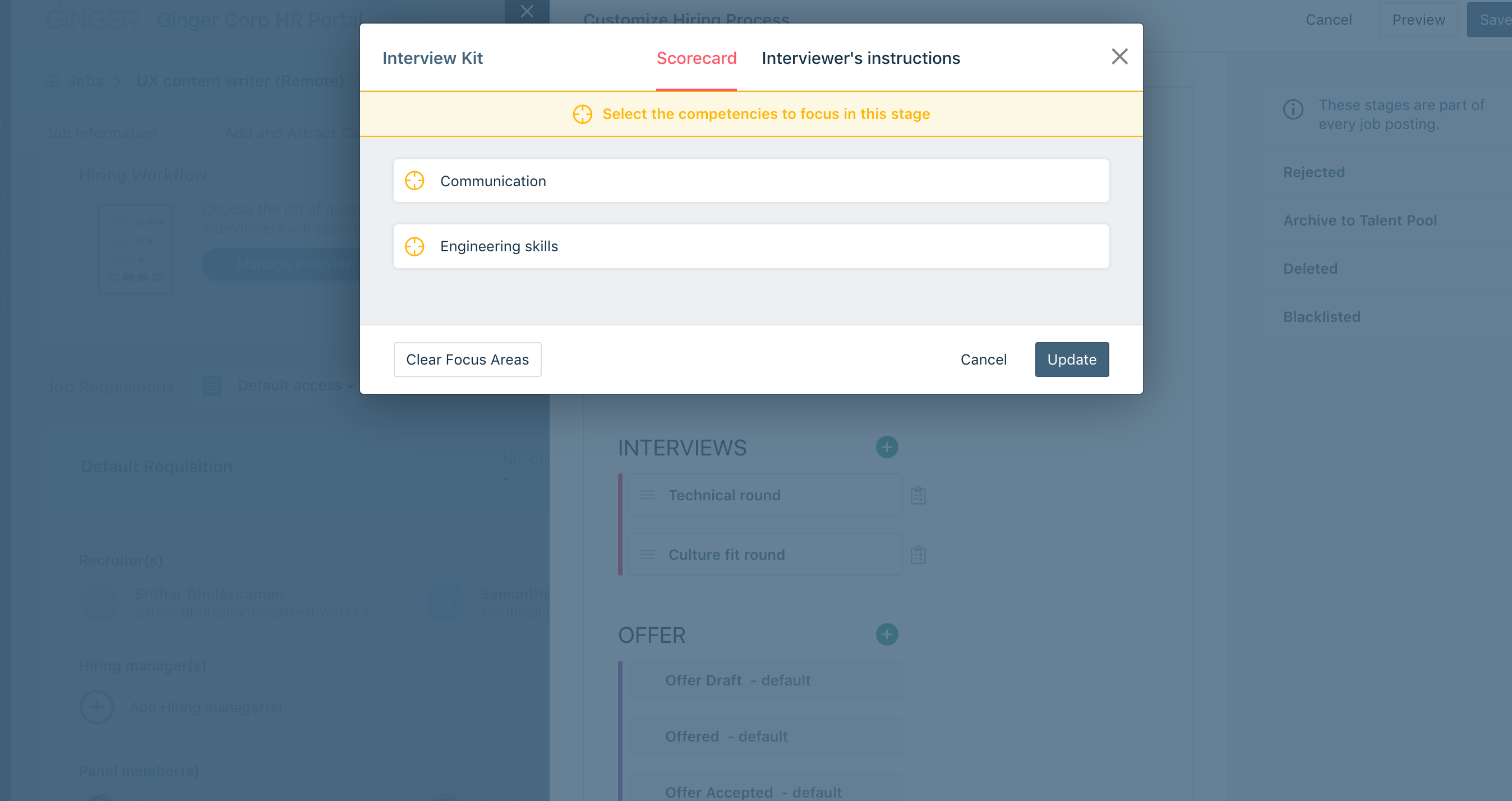 - Preview the process after adding them to the stages and then click "Save" to save the hiring process.