Freshteam provides a list of email notifications that you can use to notify candidates, recruiters, hiring managers and employees on completing a particular task.

For instance, whenever you create a new job posting, it will automatically email to the employees you'd like to notify. Similarly, you can notify the recruiters, hiring manager and the panel member whenever you assign a job to a recruiter or when you change the job status.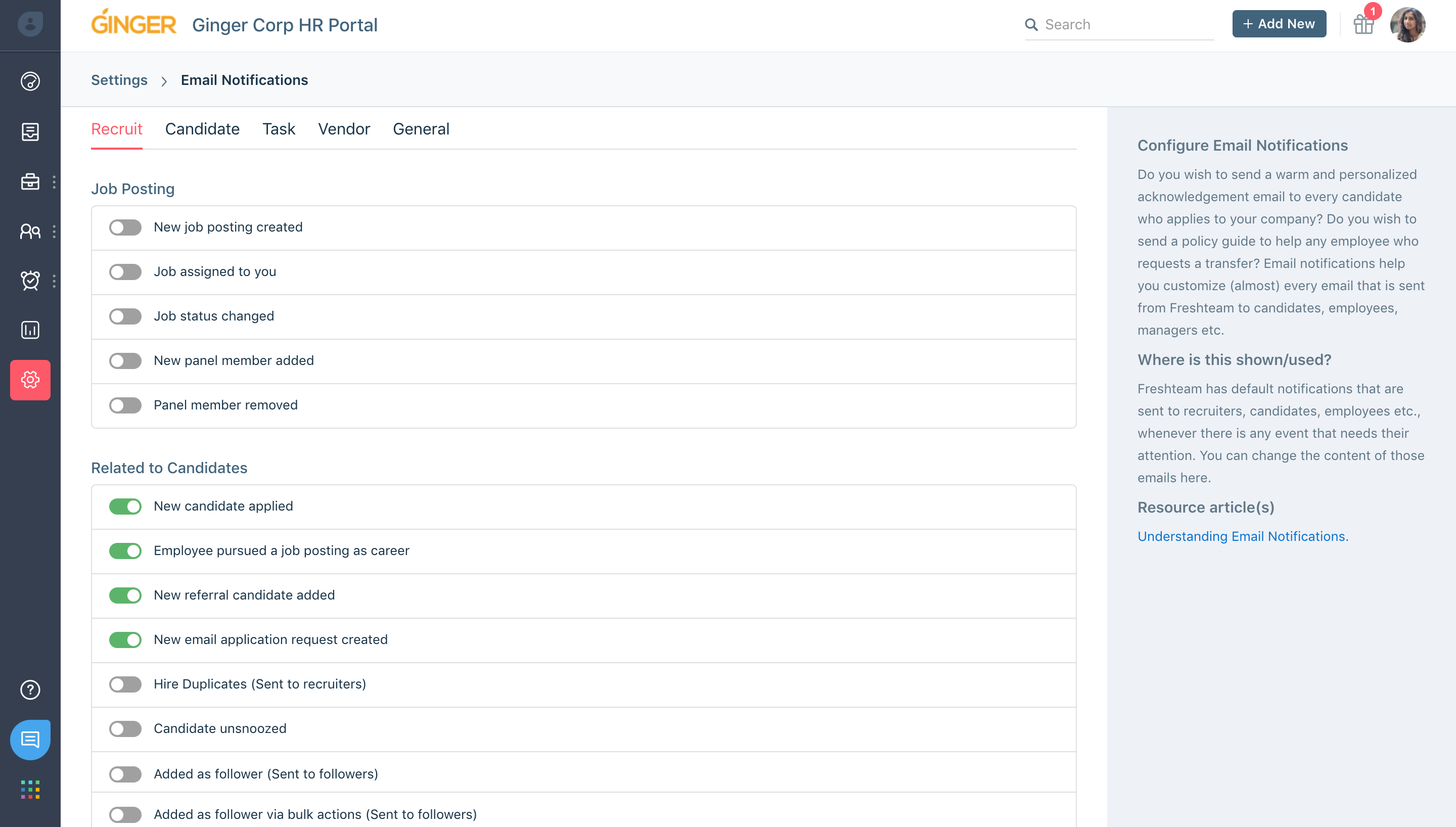 You can do the same for a bunch of tasks related to candidates, interviews, profile updates and so on.