Canned responses are typically the predefined responses for some of the commonly asked questions or scenarios. Instead of typing the same email over and over again, you can simply send these pre-typed emails instead.
For instance, every time you schedule a Face to Face interview, you receive candidate emails asking about the interview panel and the office location. Instead of wasting your time typing the same email to every candidate, you can simply create a canned response.
- Head to Settings and move to Canned responses > 'Add New'
- Create the response for the entire team, or for yourself.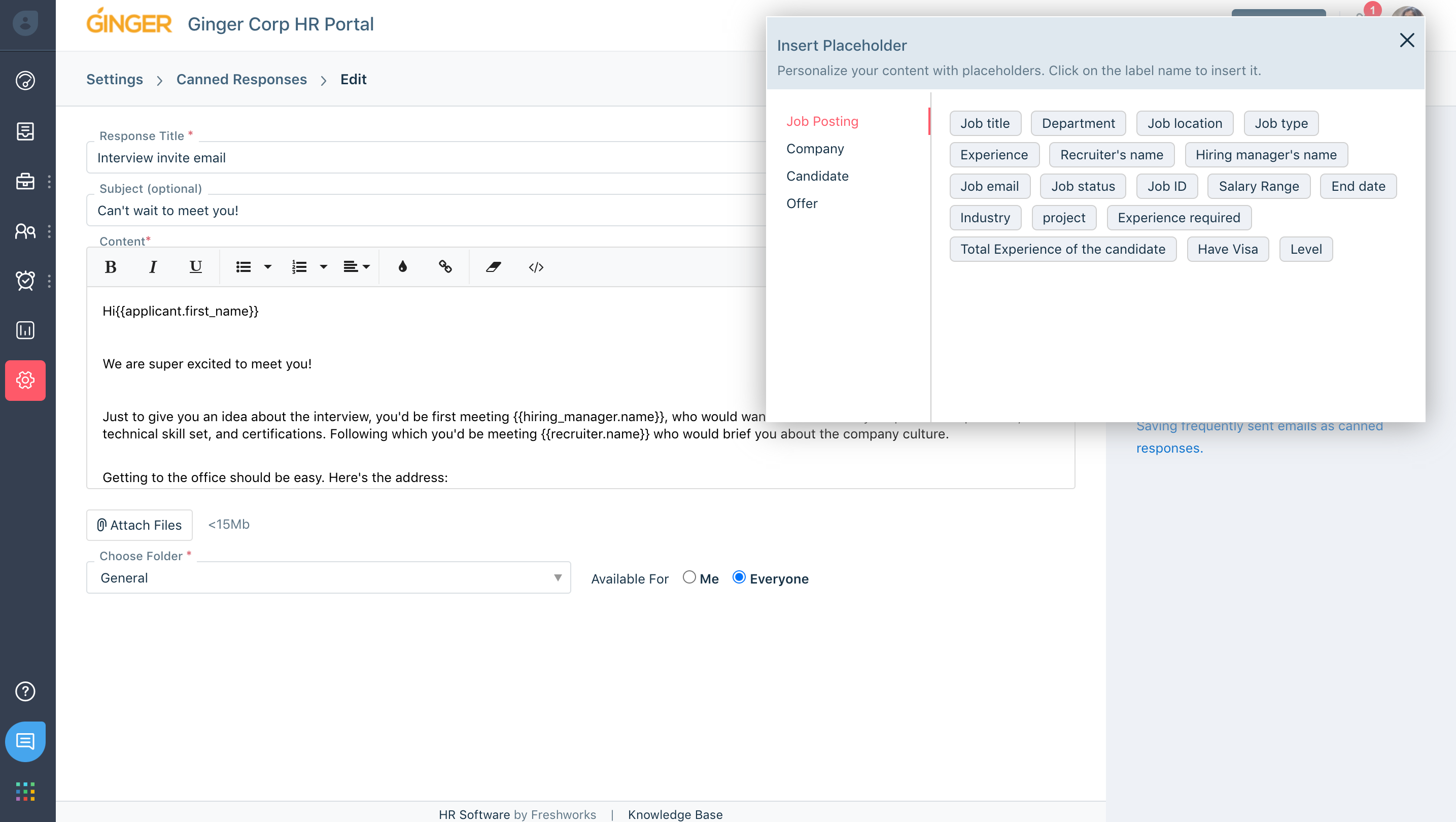 - Type in your desired content. With Dynamic Placeholders, you do not have to manually edit the canned responses with details like candidate name, Office location, interviewer's name and so on.
- Hit Save, and you are good to go!