Onboarding is not just about providing the welcome kit to the new employee. It is like setting a stage to the employee's career in your company. It is about providing a welcoming experience, without the intervention of paperwork. It is important that HRs don't run helter-skelter with paperwork for the new hire. That's where Freshteam comes in. 
You can, 
- Finish all the mundane paperwork much before the employee's first day. (Under Settings > Onboarding > Documents)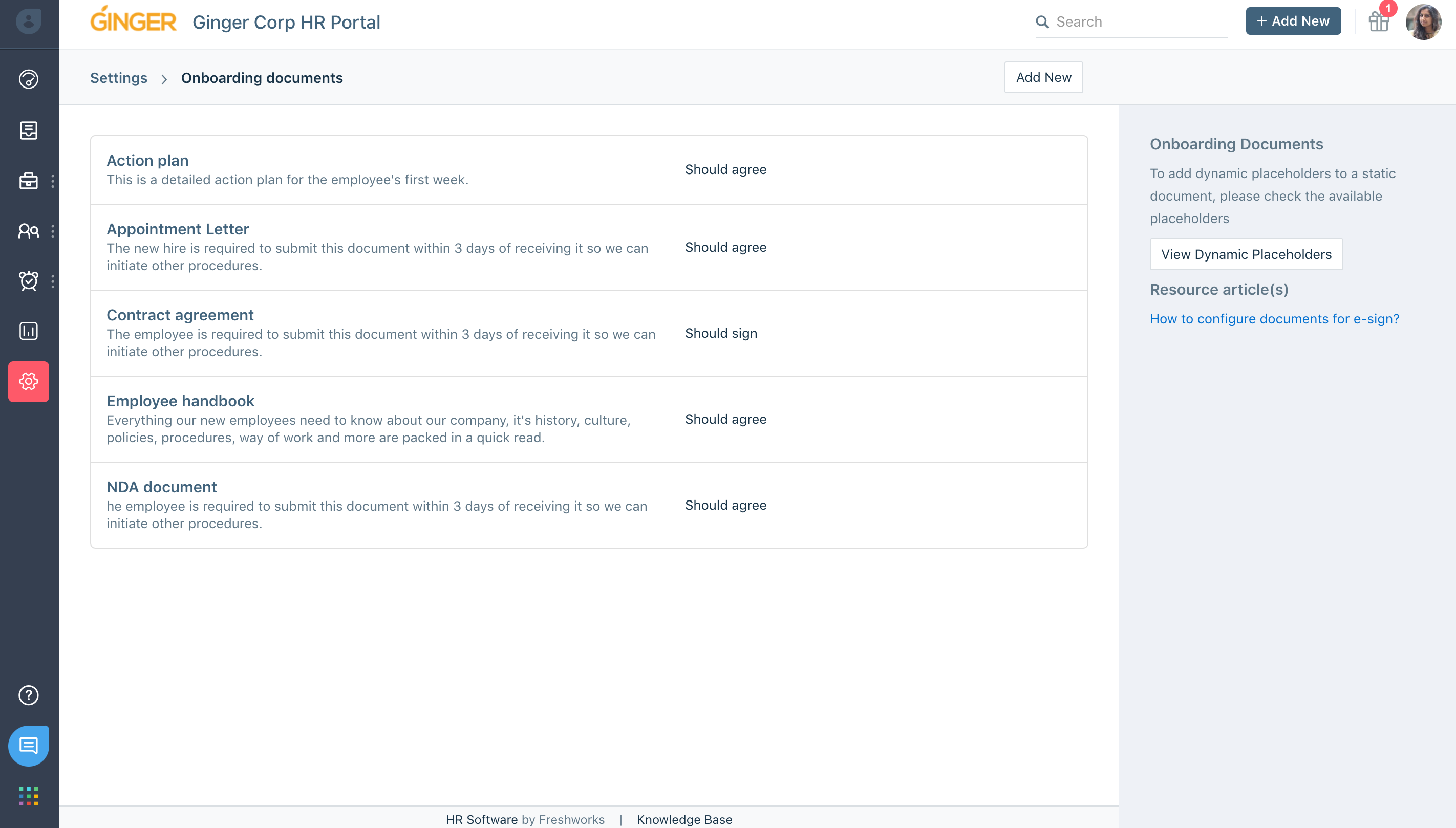 - Notify people and assign onboarding tasks/checklists to facilitate the entry of the employee. (Under Settings > Onboarding > Checklists)

To get started, ensure that you have enabled Onboarding, under Settings > General > Preferences.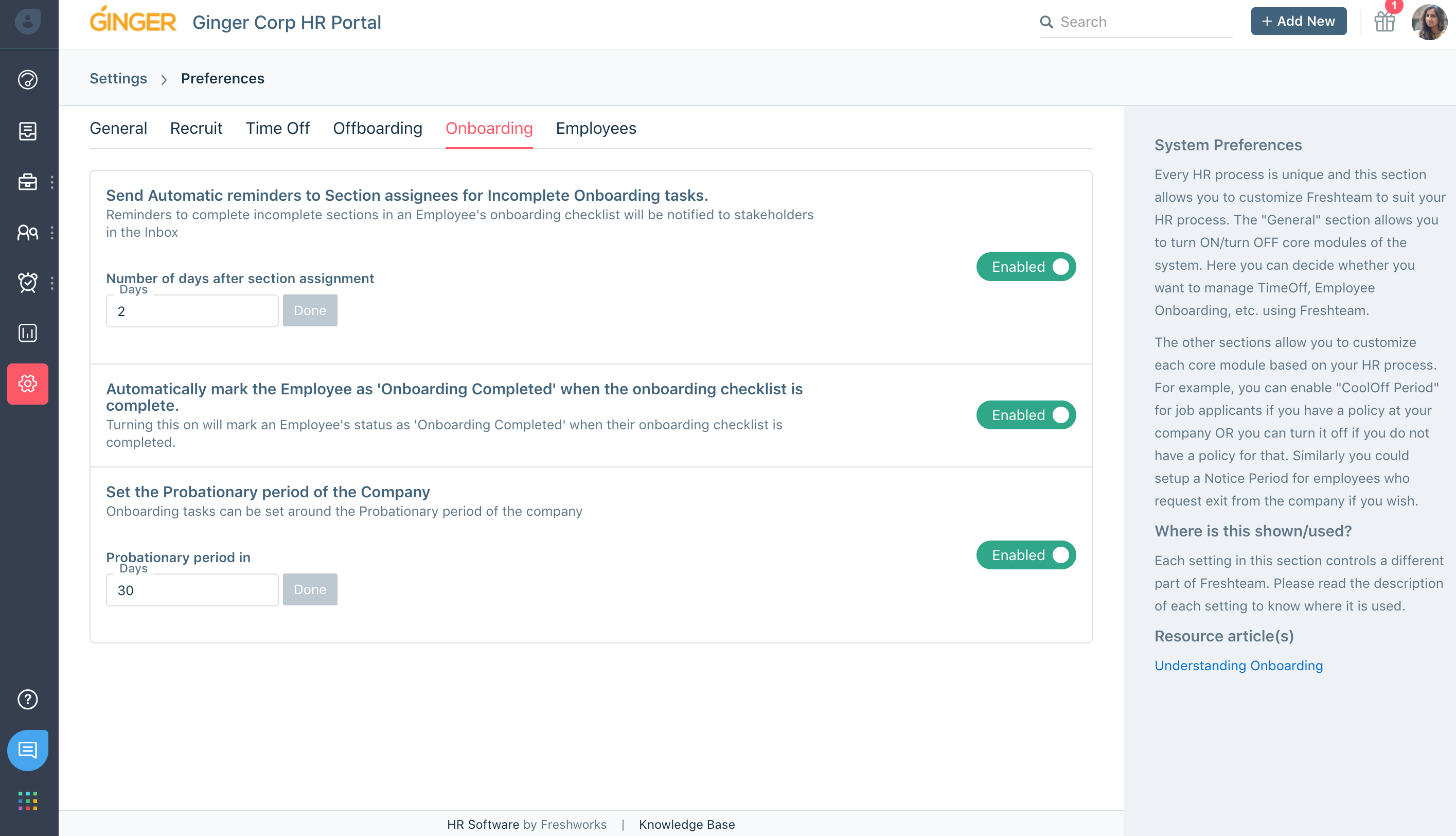 Once that's done, you can: 
- Send automatic reminders to different people assigned to an onboarding task or section when they have not completed it. 
- Mark 'Onboarding Completed' against employees who have completed all the onboarding tasks. 
- Set a Probationary Period that your employees have to serve before becoming permanent and ensure onboarding happens in this time-frame. 
Get started with Onboarding right away!