Don't get buried in the onboarding paperwork. With Freshteam, you can notify your IT manager of the new hire and send them the checklist much before your employee's first day. Here's how you set it up. 
- Navigate to Settings > Onboarding > 'Onboarding checklists'.
- Create a new checklist by clicking 'Add New'.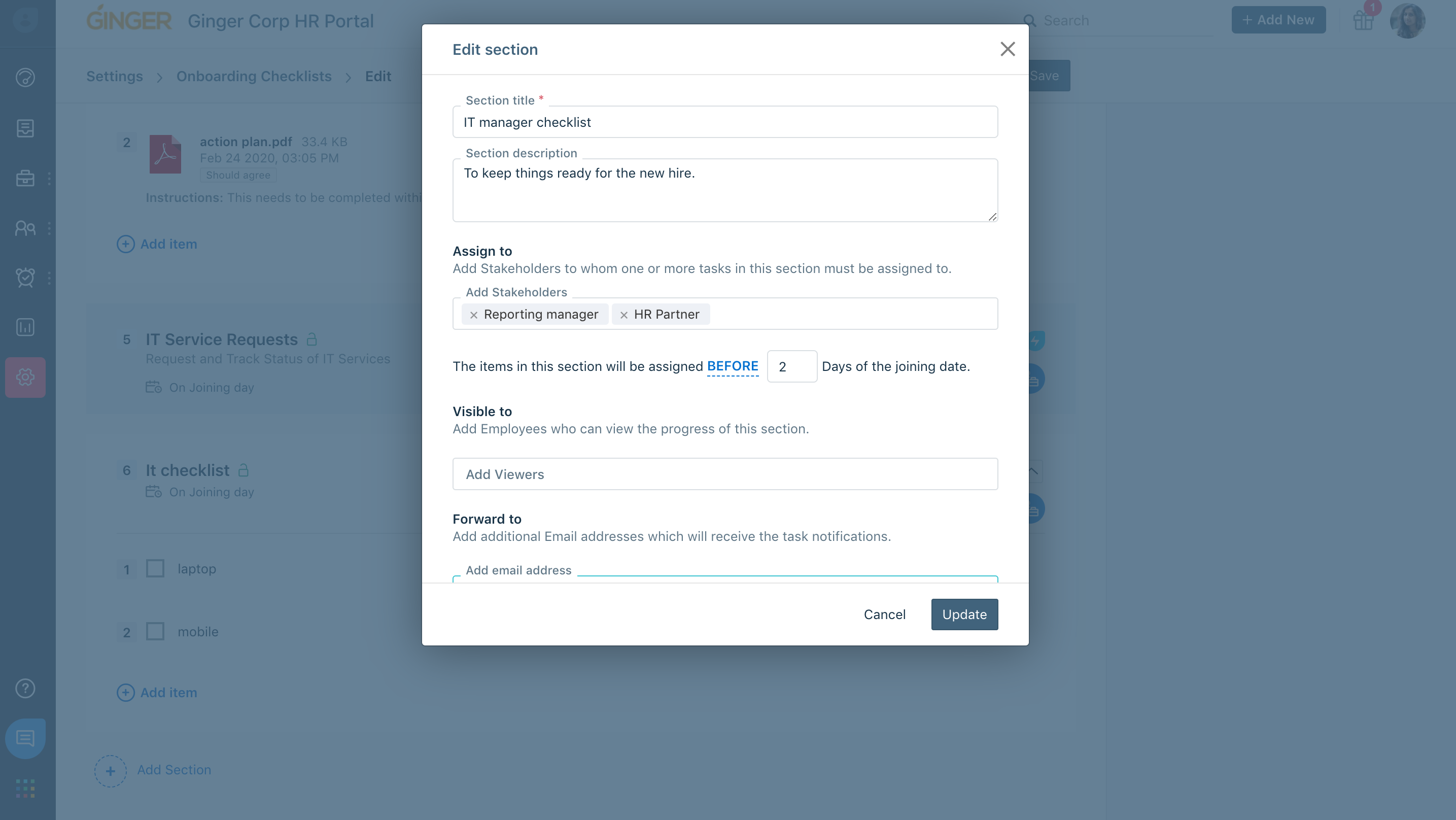 - Create a checklist for the IT manager. Include the stakeholders, and choose when you'd like to send it. 
- Hit Save and you are done!