Well hello Community! Happy March! Let's shake things up a bit and have ourselves a fun treasure hunt 💎💎💎💎💎💎💎💎💎
Here are your ground rules --
The clue will lead you to a word, phrase, or topic hidden somewhere in the Refresh Community. Make your way through the community to find the right article.

Label your answers from 1 - 7 and add the respective article links in the comment section of this thread.

The first person to correctly find all the treasures will win a surprise prize!

Treasure hunt ends March 11.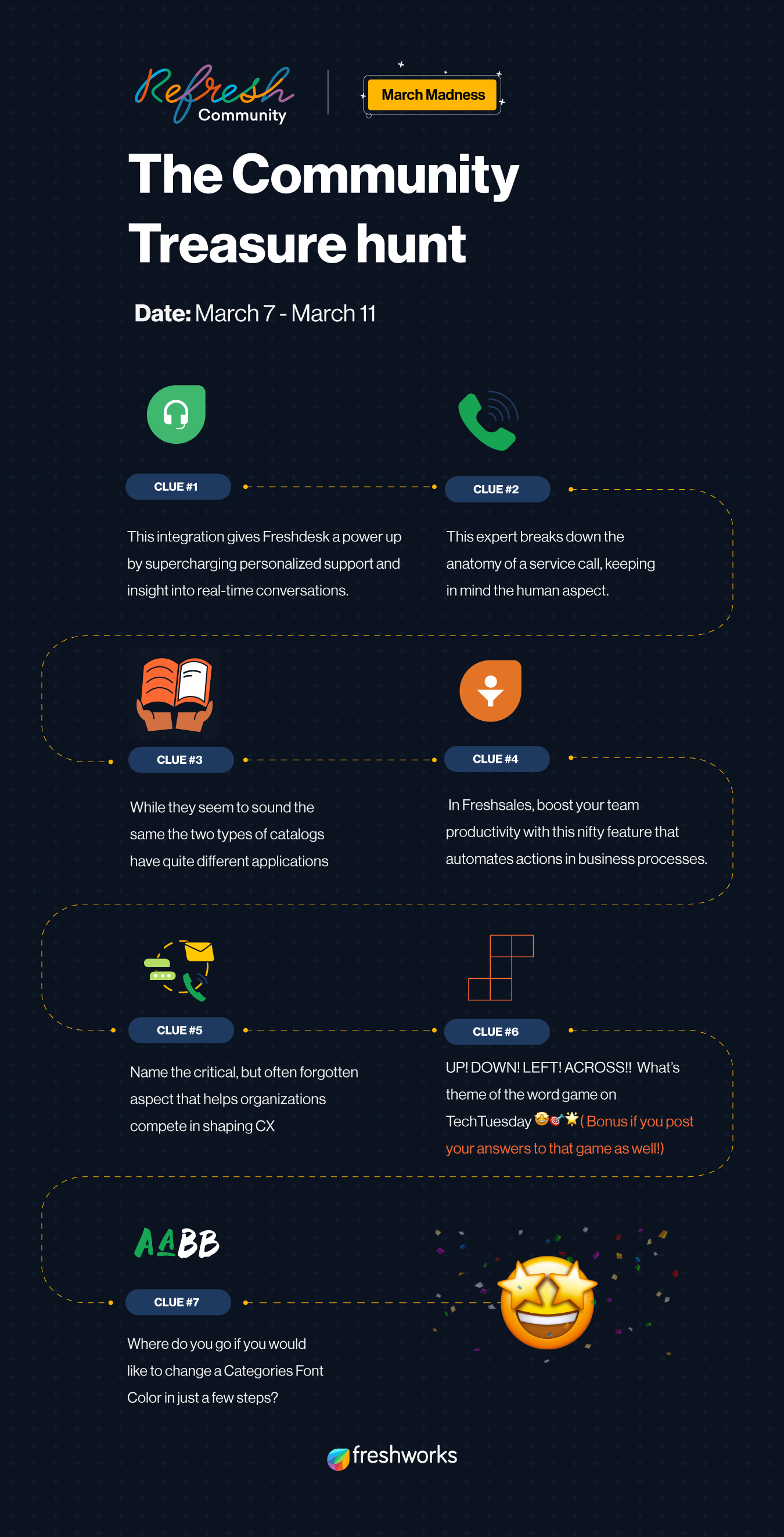 Ready or not, here we go!