Introducing

Know our Refresh Community Champions

- a monthly feature of sharing stories about our Most Valuable Players (MVPs) within Community!
Meet the Refresh Community Champion of the month -
@keefe.andrews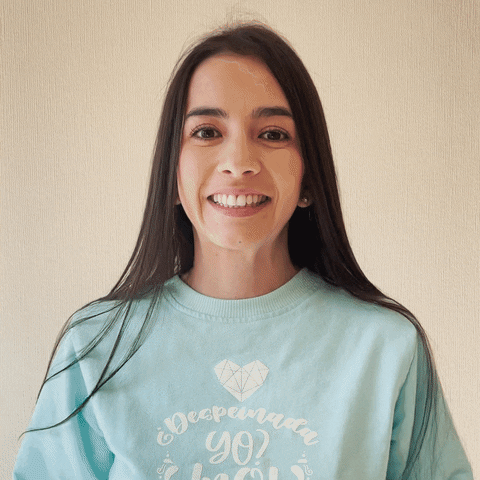 Director of IT at SpawGlass, Keefe is an active contributor in the community for over seven months, who enjoys delivering solutions, collaborating, and sharing best practices.

Hear his take on what he does, what he loves about Freshworks and the Refresh Community!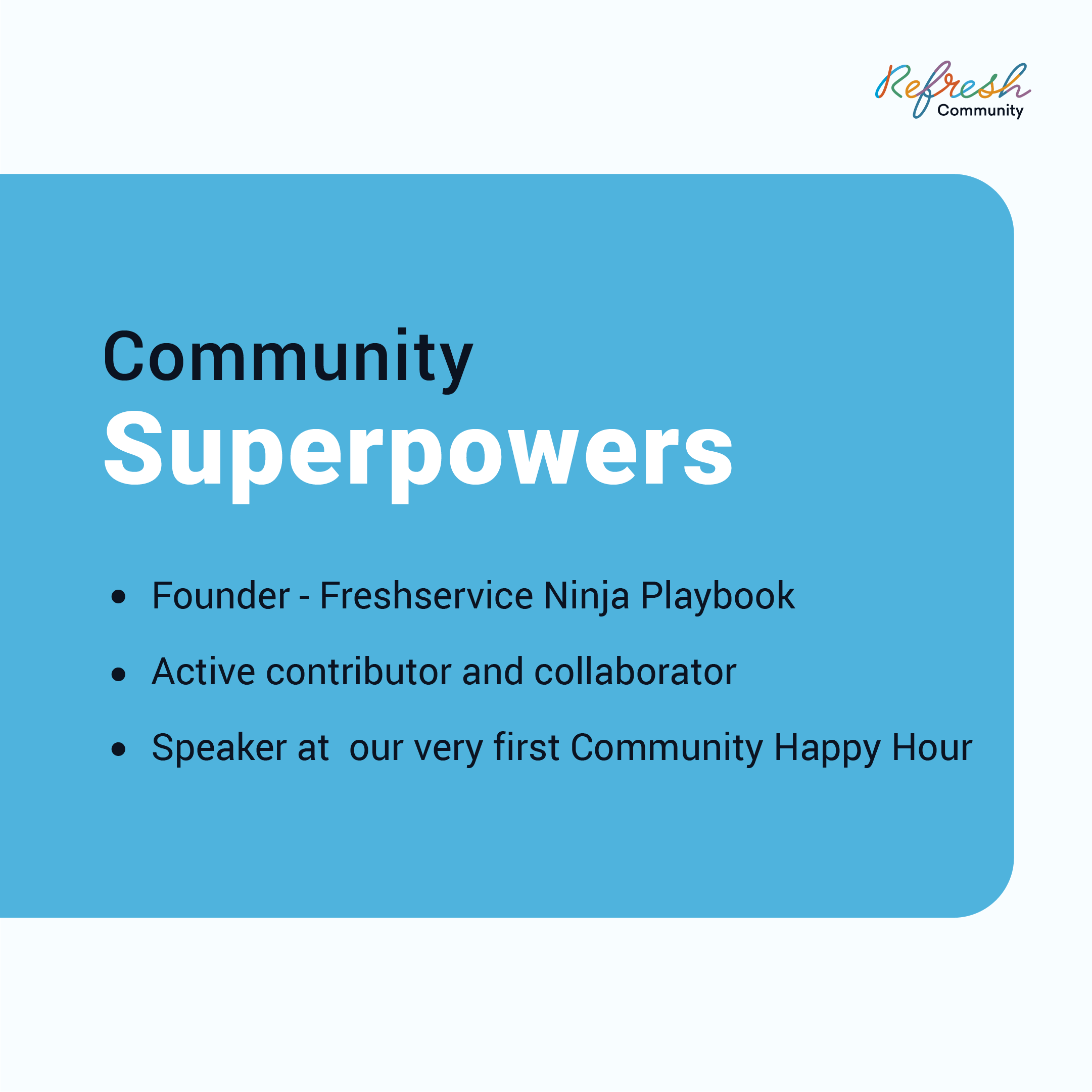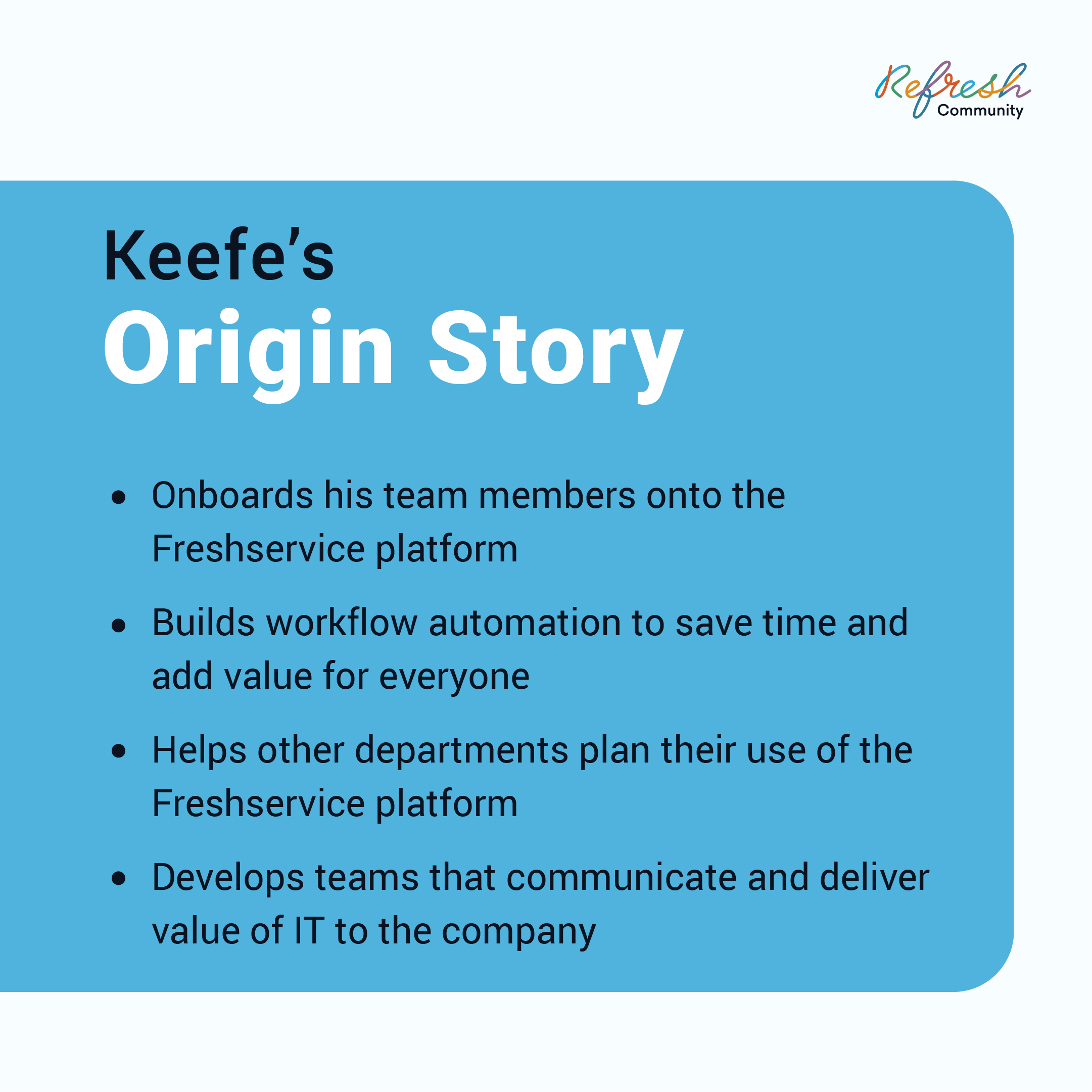 Take a look at the special Community take-over that Keefe did exclusively for the Refresh Community Members! :) 
We love speaking to our members and sharing their stories here for all of you! If you'd like to nominate someone or yourself to be featured, just let us know and we'll reach out to you.