Hello everyone,     
We're happy to announce that we have extended the audit log capabilities to our knowledge base. You can stay informed about all the actions performed in your knowledge base right from the categories, folders and articles being created to all the subsequent updates on it.
You can also easily narrow down your search by filtering - based on time, the performing agent or activity type, as well export data for further analysis.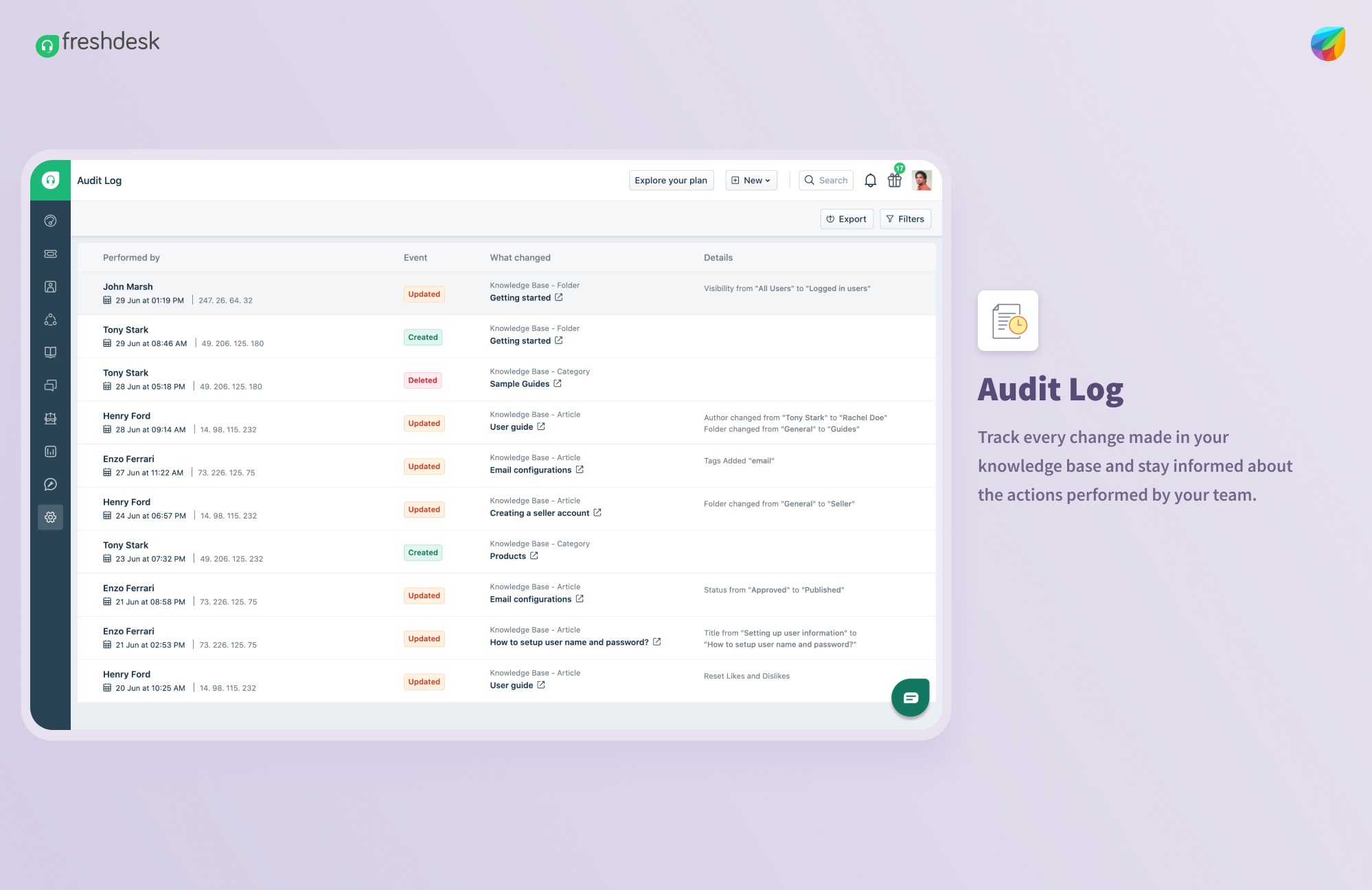 Note: Audit Log already captures activities related to: Account Subscription, Agent and Automations. You can read more about audit log here.
Thanks,
Sajesh