New Features and Enhancements
Network Error Warning 
Agents can now receive a warning message whenever the call quality is poor and can also snooze the notification. Admins get additional analytics on call quality. 
More details here.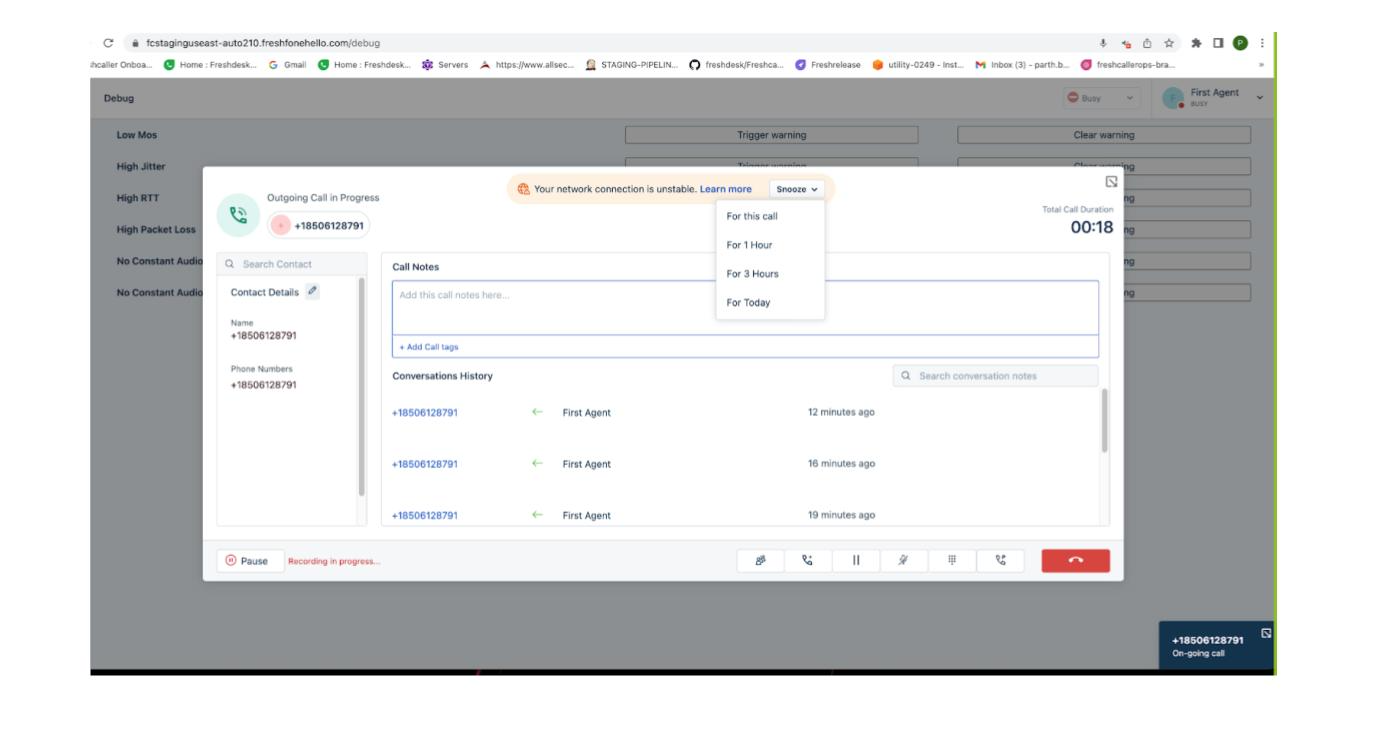 Concurrent Call Management
Limit the number of incoming calls an agent can receive at a time, to manage workload for agents who are a part of multiple teams better. Available for Freshdesk Contact Center customers only. 
More details here.
Bug fixes
These were the bugs detected, and they've now been fixed.
In Freshsales, clicking on a contact from phone widget was redirecting to the total contacts page 

In Free plan, unable to update hangup as rule for a number (when downgraded from the growth plan)

Call cost worker failing if caller's country code not present. 

Multiple tickets were created for a call 

Phone credits became zero in an existing account when wallet is created 

Deduct credits was giving an error as current account is not set in serializer 

Number purchase was not getting deducted from phone credits

Postpaid credits added through Chargebee was not getting reflected in billing page