Hello everyone,
We're super excited to launch the all-new Knowledge Base in Freshdesk. It is packed with a bunch of improvements that will make content creation and content management a breeze. Let's find out what's new:
Refreshing new UI
A complete redesign of the Knowledge Base to make it intuitive, seamless, user-friendly and powerful.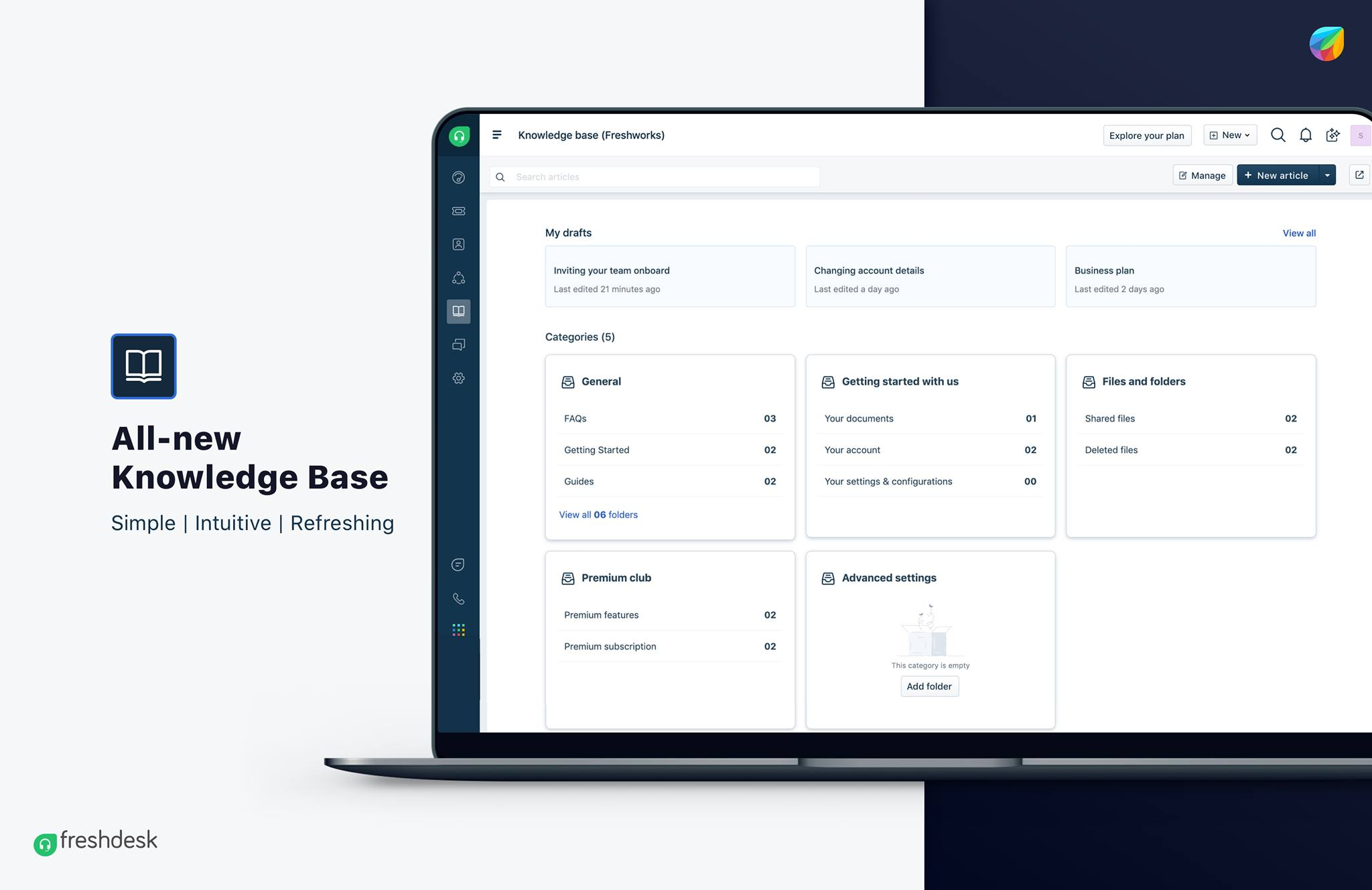 Better manageability
Manage the entire Knowledge Base right from changing the settings of categories/folders/articles or reordering them based on your needs - all from within a single page.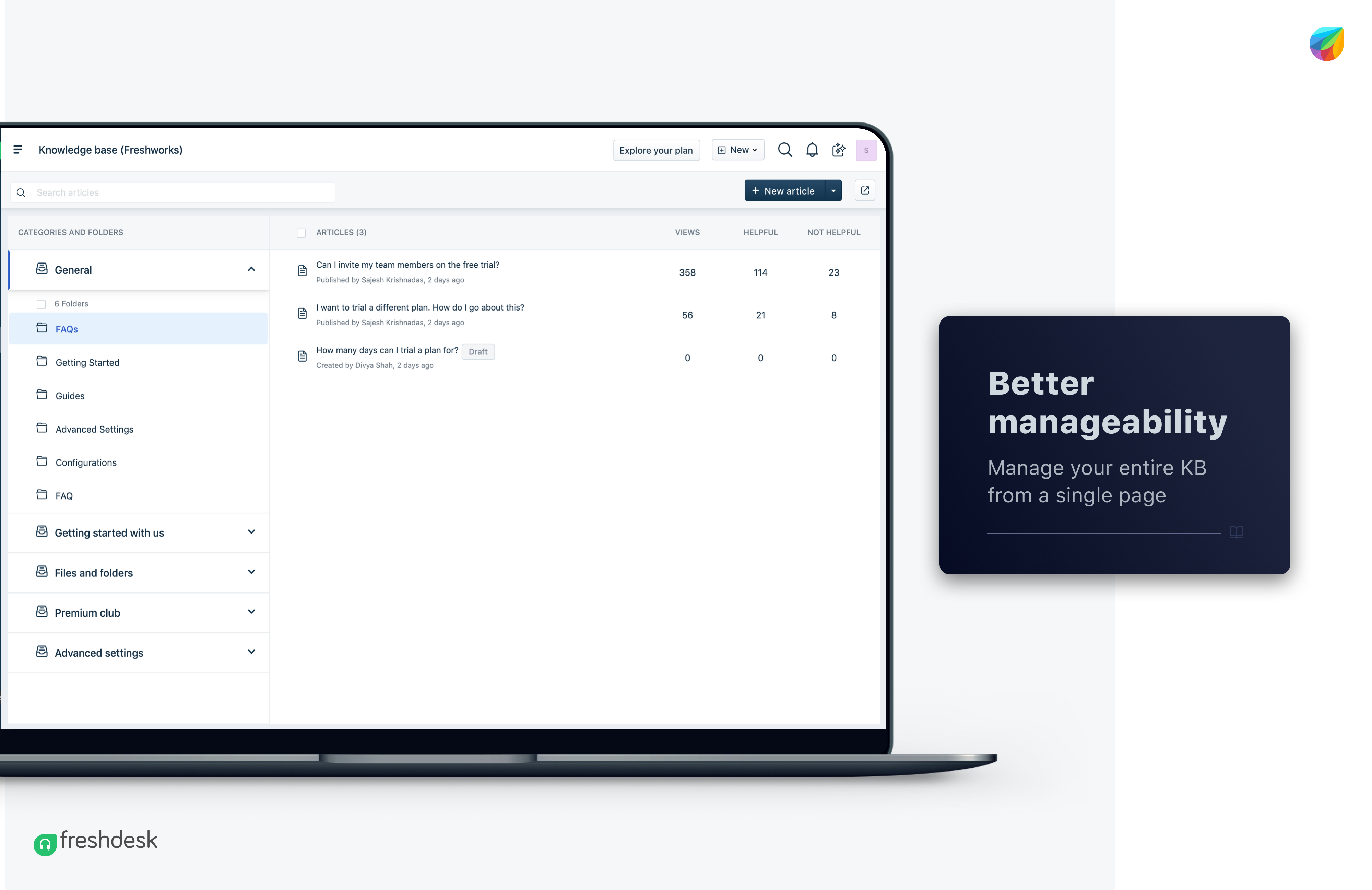 Quick views
With the extensive article list page, it's quick and easy to access all your articles or draft or published - all in one single page. On top of it, you can customize the table and choose the required columns based on your needs - make it personalized.
Focussed content workspace
Remove the clutter with content from different portals. The Knowledge Base of each portal gets its own space and makes it pretty easy to manage them.  
Improved article creation experience
A simple interface to create articles makes it a breeze for content writers and the additional meta information gets its own space on the right pane.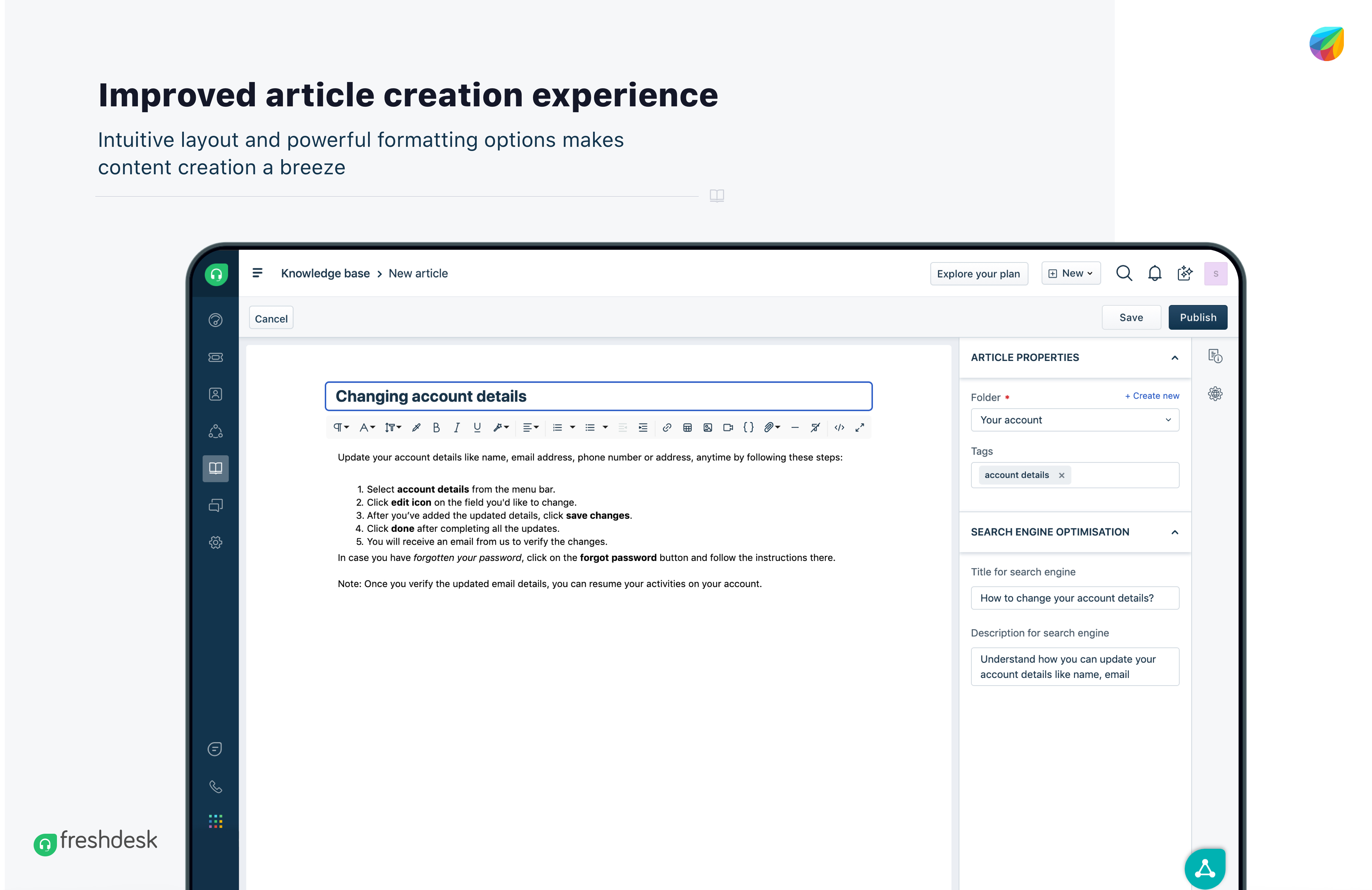 Note: This version doesn't include Multilingual Knowledge Base yet as we are making some interesting improvements on it as well. You should hear more about it in the coming weeks. Please follow this space for more updates. 
Update: Multilingual support for the new Knowledge Base is available now, read more about it here.
If you'd like to get early access to the new Knowledge Base, please drop a comment below. 
- Sajesh