Enhancements:
Business Rules for forms: Perform conditional actions on certain fields within a form with no-code. This lets your users perform actions on certain fields, control ticket lifecycle and implement field-level access on forms. More info here.
Employee Onboarding: The new version of employee onboarding offers more flexibility in configuring the onboarding flow. Predefine role-specific onboarding kits and, quickly manage and route your onboarding tasks to the right teams to get your hires up and running right from day one. More info here.
Airwatch Integration: Through the Freshservice-Airwatch integration, expand the scope of the assets that can be tracked and managed in our CMDB—making Freshservice a one-stop solution. More info here.
"Return to work" with Freshservice: With Return-to-work solution, eliminate person-to-person contact while you are able to test for workforce readiness, check the health of employees prior to entry, and order the necessary personal protective equipment (PPE) required. More info here.
Full Page for Apps: Now take advantage of the additional real estate to build powerful solutions, such as reports, dashboards or even build custom solutions to cater to their service desk requirements. More info here.
Assets: Users can now perform service request fulfillment for software assets as well.
Assets: We've also changed the asset relationship types in Freshservice into Upstream relations and Downstream relations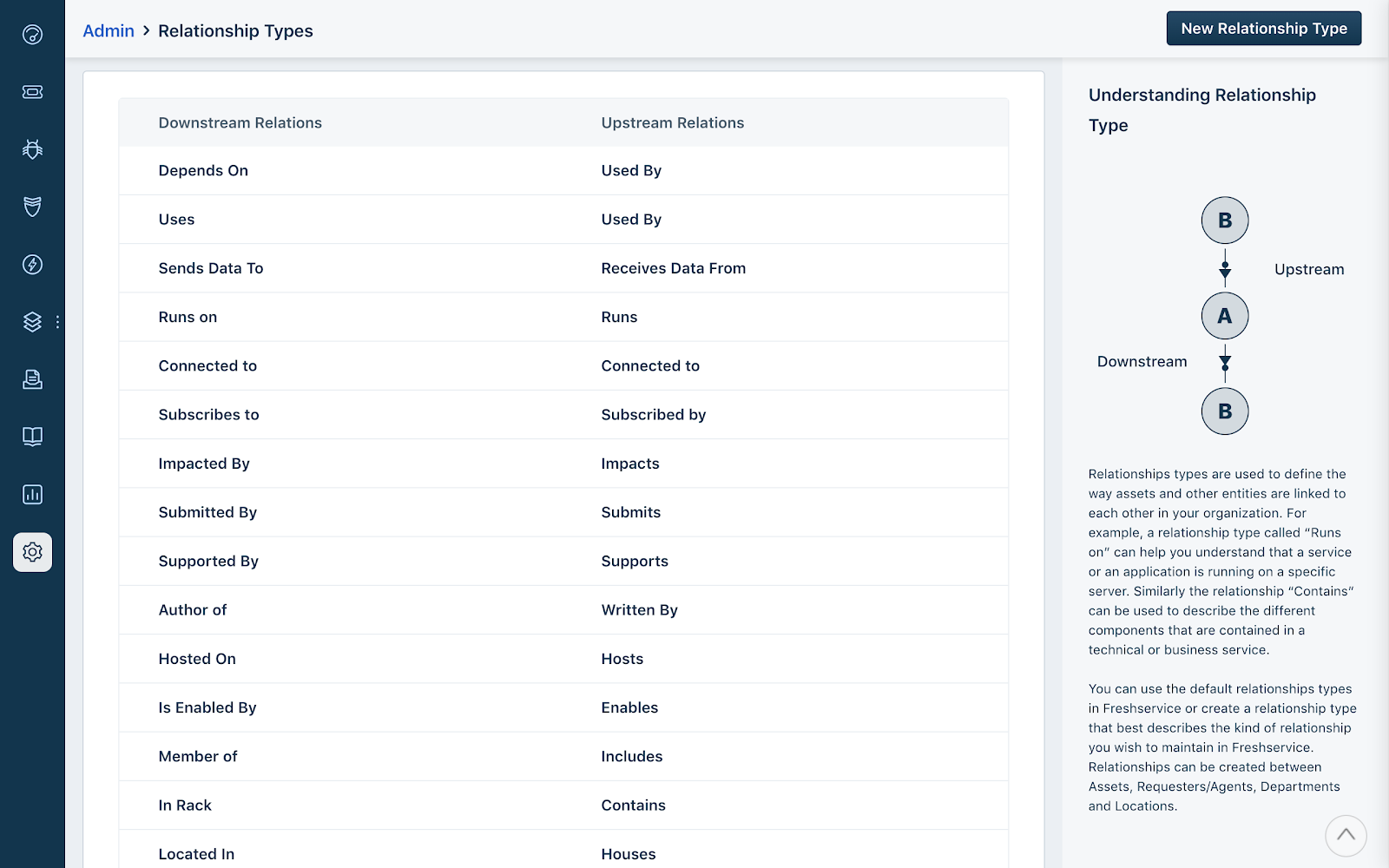 Workflows: Users can now capture updates on custom text, paragraph and number fields in the event node and trigger notifications or actions when the custom field is updated.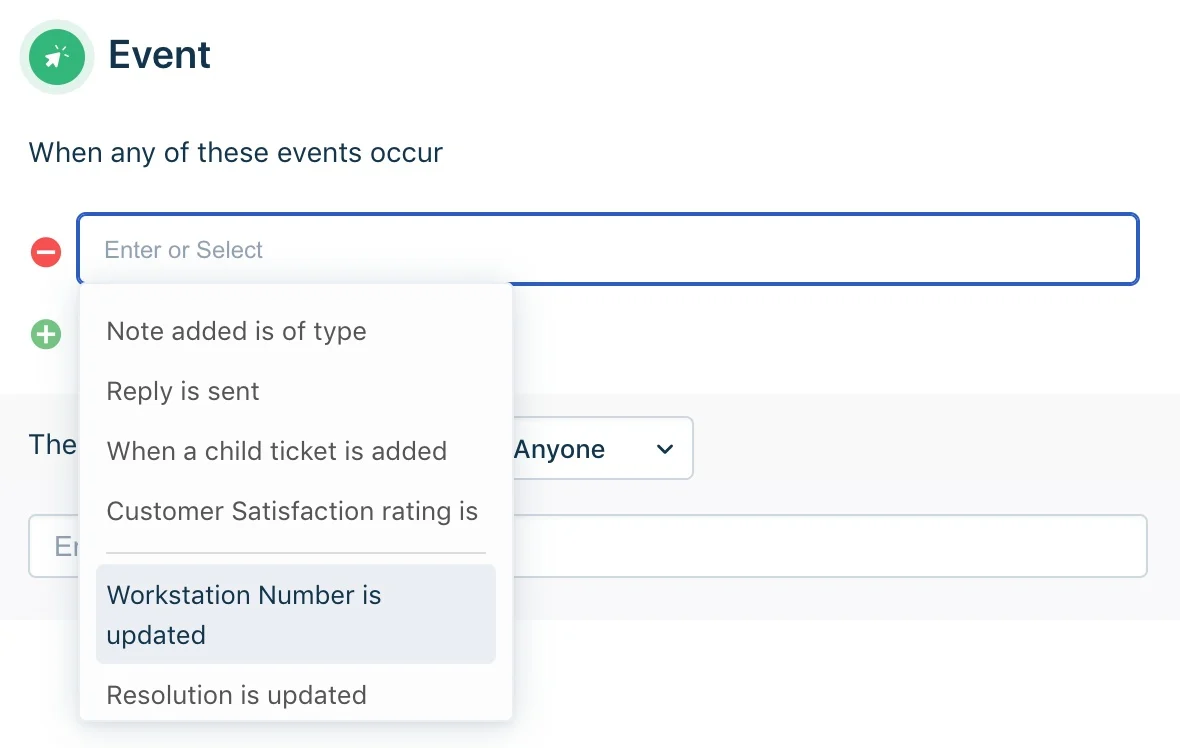 Software: Users can now add installs for any software including SaaS from the software details page.

The Software status "Blacklisted" is now renamed to "Restricted".
Introducing two new software statuses:

Disabled: This will include any inactive software that has been removed from the organization.

Needs Review: This will include any software that needs to be reviewed by the IT head before moving it to the Managed status.
Freshrelease Integration: Agents can now view their freshrelease tasks from the "Tasks" section in Freshservice.
Problems: You can now export the fields in the "Analysis" section for problems.
Roles: Users can now clone roles within Freshservice.
Emails: We've now renamed "Domain Whitelisting" to "Email Domain Restriction" and renamed "Users from whitelisted domains" to "Email domain restriction".
Tickets: Users can now view their "Ticket activities" for all the supported languages within their service desk.
Mobile (iOS & Android): We've revamped how notifications are displayed in freshservice for both iOS and Android devices.
Email notifications: All the system email notifications available today (except for Contract management notifications) will be made configurable - Admins can turn them on/off as needed.
Agent: Enabling recaptcha to add a extra layer of security in agent "Profle settings" page

Bug Fixes:
Fixed an issue where the Asset tag wasn't updated in Freshservice after the first sync with Jamf. 

Fixed an issue where the Validity of a contract was not displayed on the Contract View page. 

Fixed an issue where there was sync failure in Sandbox for deleted users

Fixed an issue on emojis displayed in the CSAT emails

Fixed an issue where the "related articles" button redirected to the login page

Fixed an issue where users were removed from requester groups when their job title was updated

Fixed an issue where users were unable to add items in the "Requested Item" tab