Most corporate IT service desks are still under pressure to deliver more with less, with the consumer-world-driven expectations of employees only adding to the challenges of modern-day IT support. 
To combat this pressure, organizations invest in automation for their service desk. However, the challenge of making investments in the right place to get the most out of it is a definite roadblock.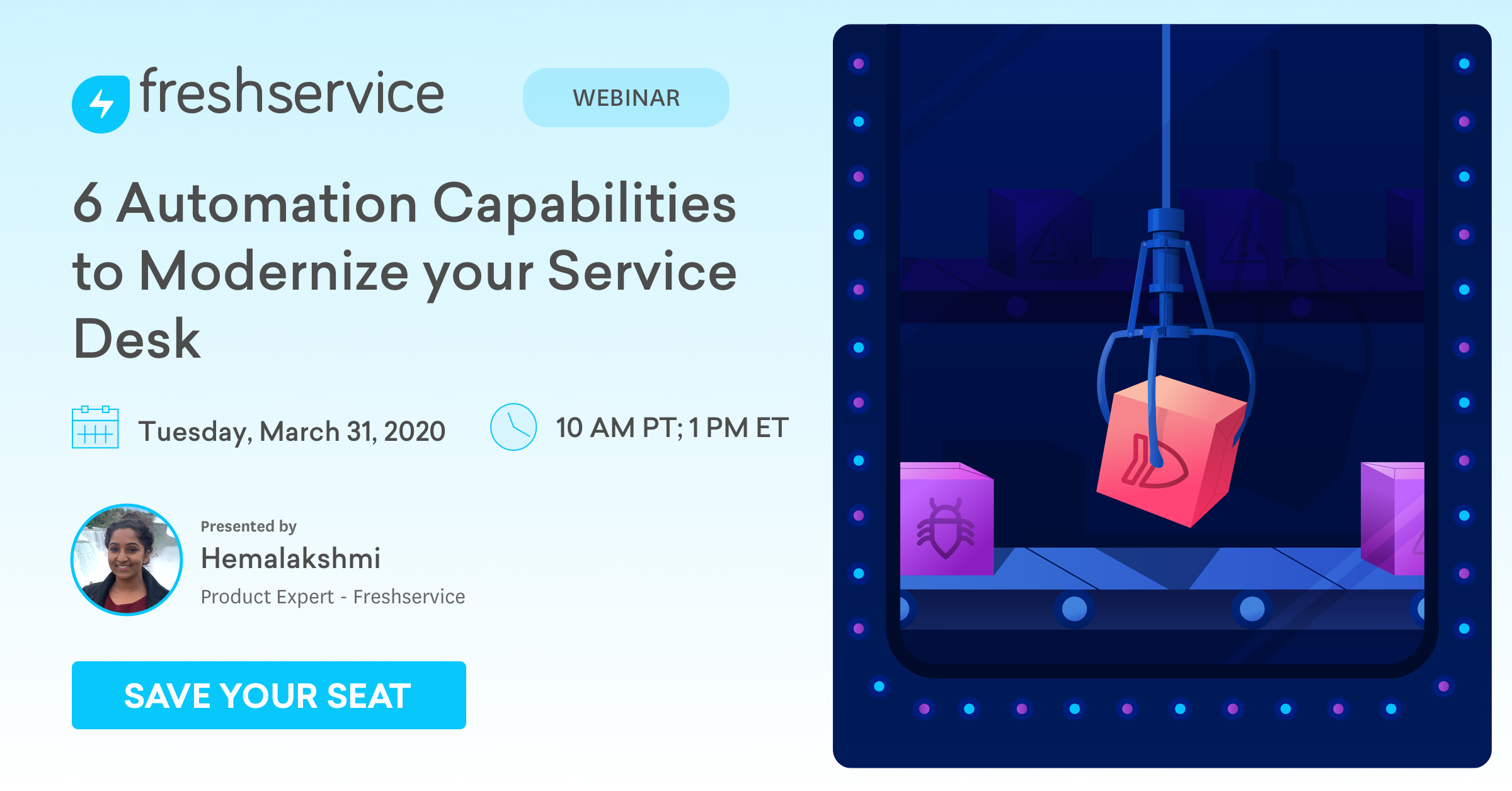 In this webinar, we'll discuss the top ITSM automation capabilities and real-time use cases of how to modernize your IT with them. Here're some proven benefits of these capabilities:
1. Increased speed of execution
2. Reduced operational costs
3. Improved user experience
4. Higher flexibility/adaptability
5. Minimized human errors
So, what are you waiting for? Register away!