The
System Administrator Appreciation Day, popularly known as SysAdmin Day
,
is a day dedicated to celebrating system administrators/ IT professionals across the globe. This falls on the last Friday of July every year.
While every day is a day to recognize, reward, and be grateful for the amazing work they do for us, this day is an extra special reason for us to celebrate YOU, our sysadmins.
Why are we celebrating?
Without our sysadmins, we would not be able to do what we're doing now! These people work relentlessly within our organizations to ensure we have everything up and running -- the technology, IT assets, tools, and support required for us to get our work done.
We probably have never seen our sysadmins and have mostly only interacted with them virtually. We go to them whenever we run into some problem with our technology. They make themselves available to us all the time. 
This day is dedicated to them, our sysadmins!
How are we celebrating?
There are no rules for celebration, and it's up to us to decide how we'd like to express gratitude to our sysadmins!
Here are some ideas for you to check out:
Send out thank you e-cards to your sysadmins - Nothing can match a personal card delivered right to them. Write a personalized message and send your Sysadmin a note/ card to appreciate their good work. We have made it simple for you! 💌

Know your Sysadmins - if you know them already, take out some time to meet and chat with them, and if you do not know who your Sysadmins are, make an effort to know a few of them today 

Show gratitude - Thank them, not just on Sysadmin Day, but on any other day too and when they resolve those tickets for you every single time 

Celebrate them in your own ways - you can write to them, do a catch-up over coffee with them, hear their stories, send across goodies to them 

Gift them something they'd like - Be it a favourite meal, a cake, a technology device or anything you know that can bring them joy! 🎁

Organize a virtual/ in-person party - Bring them together along with other employees, have a game night or a karaoke night or just a roundup to tell them how much they mean to us!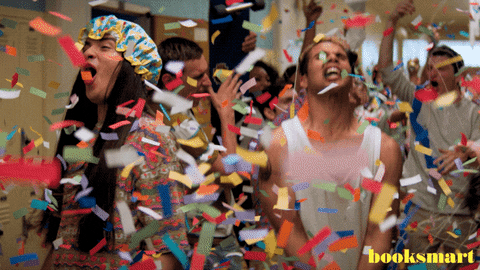 How are you planning to celebrate Sysadmin Day? Share it with us!