Hello and good day. 
Is there a way to see the activity status of the agents? maybe on the dashboard? Important would be, active in the system or inactive since about 30 minutes. regardless of whether the agent logs off or logs on in the system. 
Does anyone have an idea how to do this?
Thanks a lot :)
 
Best answer by Keer 30 April 2021, 15:57
Hello @mentos_blue, you would be able to check the availability of all the agents in the 'Available agents' widget in the dasboard. You can click on view details to know if the agents are available or not and you would be able to change there status as well.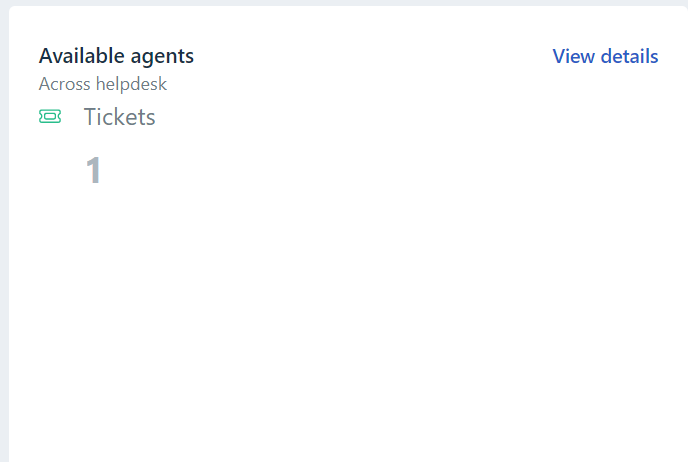 We also have the audit logs feature from the Forest plan where you an get logs when the agent turns the availability ON and OFF. You can find more details on the same here. As of now, we'd not be able to track how long the agent is inactive.  
If you have further queries, please post them here and we'd be glad to help.  
View original